Explore the wide world of contemporary learning resources for a stress-free revision.
When you think of learning or revision, you more than likely think of going through your notebooks and textbooks to prepare for exams. How can you absorb more information and evaluate your performance by just learning the conventional curriculum?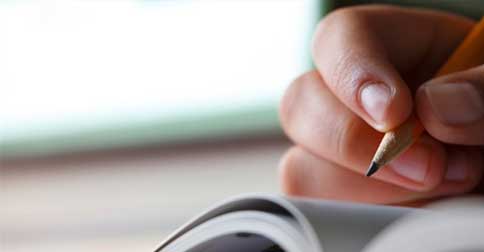 Think for more! There are many resources waiting for you to seek advantage from them. These resources get alive for their students to help them smartly. Let's explore the helping resources to get prepared comprehensively for upcoming finals.
By weaving the resourced information into your everyday study material, students get ensured that exams revision has now become stress-free.
1. Workbooks:
Solving workbook doesn't mean to solve your textbook related notebook. Different Workbooks are available in the market with the same curriculum you are preparing for .Check for a good publisher and buy or borrow the work book to solve relevant question written in the work book. Most workbook jot their questions in the form of interesting activities and you will never get bore by solving those puzzle ,while learning or revising the work book topics.
2. The full-year module or test questions:
These are the most valid resources for your revision and learning. The tests which you have attempted the whole year contain the most important questions that can be asked in your final papers, therefore open your cupboard and take out those tests and prelims question papers to study efficiently.
3. Past papers and Sample papers:
These are the conventional extra resources that aid you in learning .Keep in mind, it doesn't matter how old is the formula of using past papers for revision, it still works effectively and is the best resource to prepare you for upcoming exams.
These past papers or guess papers are easily available at book stores and in several institution teachers arrange them for your convenience.
4. Websites:
Students from this generation are really lucky to take benefit from unlimited study resources that were unavailable in the past .Computer has eased everything for you and there are many learning websites available free on-line which contain the most relevant information you need to learn. Not only written content is available on these websites, but many sites display video tutorial to teach the concept live. Make sure you are visiting an authentic website for learning because many of these websites are fake and deliver untrue information.
For secondary or intermediate learners, following are few helpful websites for exam revision
https://www.ilmkidunya.com/
https://www.coursera.org/
5. Apps:
Apps are so much integrated in our lives that it seems impossible to pursue any work without them. Thanks to the smart phones that act as a platform to access these apps. Some apps are specifically designed to help students and if you want to learn something instantly via your smartphones, you can download these apps.
Some really helpful study apps are:
6. Online Quizzes:
Besides from educational websites, these quizzes will help you to revise your lesson in minutes. Generally the quiz is composed of multiple choice questions, but these tests really help you to clear your misconceptions and make you skilled how to deal with tricky questions that can confuse you. You can revise and repeat the test to get good scores. You can easily access them at:
https://www.ilmkidunya.com/online-test/
www.bbc.com/skillswise/maths
7. Educational TV channels:
Currently, many TV channels are launched to help students .You can subscribe these channel and check their schedule to watch the program of your interest. Some popular examples are:
Science is owned by Discovery Communications

National Geographic Channel
8. Worksheets:
Teachers usually sketch these worksheets to help their students .These worksheets are either a tutorial explaining topics in bullets or a simple quiz .You can print online worksheet, check your own institution's website to solve them or ask any friend to bring their unsolved worksheets for practice.
www.k12reader.com/grade-level/grades-k-12/grades-9-12/
www.analyzemath.com/high_school_math.html
Resource: Learning Math: Patterns, Functions, and Algebra
https://www.learner.org/resources/series140.html
University Of Management And Technology Umt Lahore
249 Articles
171 Articles
79 Articles
Punjab University PU Lahore
57 Articles
Punjab University College Of Information Technology Lahore
56 Articles
Allama Iqbal Open University Aiou Islamabad
55 Articles