As can be seen from the situation that the academies will not open soon so don't waste time and study online MDCAT. MDCAT is like a marathon, not a sprint. So based on your targeted schools, you should prepare a timetable that stretches over 4 to 6 months. You can get the idea of time that you should be giving to prepare for the MDCAT online by checking out practice tests on our page. Ilmkidunya.com provides you a chance to prepare your MDCAT 2020 at home online during this crucial time for free. Here you will learn each and everything related to Medical and Dental College admission test MDCAT preparation. We provide students online MDCAT video lectures, online MDCAT tests, MDCAT past papers and other material at one place. As every student is aware of the current situation due to covid-19, all the educational institutions are closed but the good news is those online institutions are still working. So the students seeking a career in the medical field can carry on their preparation online through our website and material prepared by our expert teachers. Online MDCAT preparation 2020 has the following benefits:
Online available anytime, anywhere

Free of cost tuitions

Personalized learning experience with online study material

Best utilization of free time available during lockdown

Cover all subjects and every topics from all angles

Saves time and money

Helpful in achieving good grades
Prepare for MDCAT Online for Free with Paper Pattern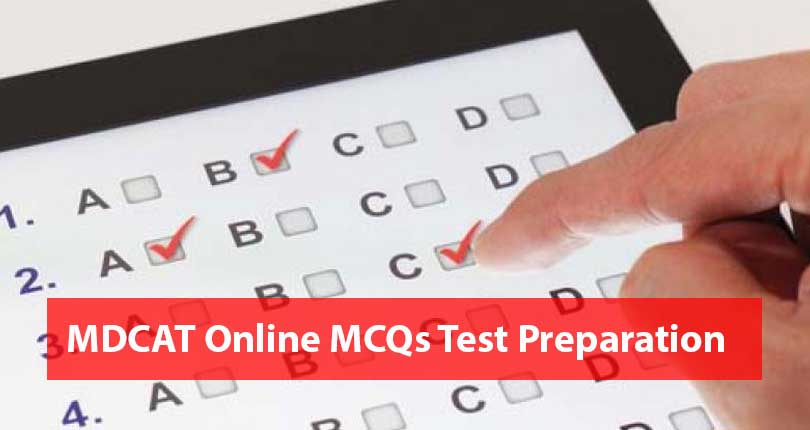 The test consists of one paper carrying 200 multiple-choice questions (MCQs),four options with a single best answer. It is divided into Four (04) sections, namely:
This test is based on MCQs so we provide students with an online MDCAT MCQs test to evaluate your preparation.
Check the MDCAT Online Course Preparation
Complete exam preparation at home including self evaluation and practice. Topic Wise Video Lectures and test of all above mentioned subjects which includes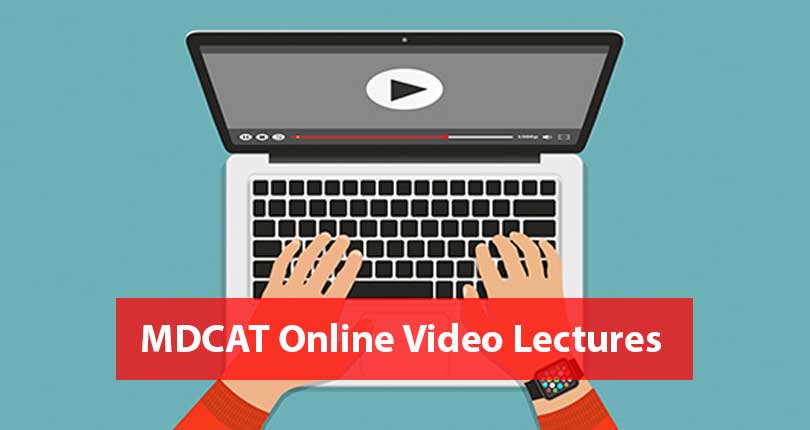 that will help you buildup good concepts and get higher marks.
Topic wise revision notes of all subjects

Adaptive and interactive tests will build your critical thinking available in our question bank. Explanation of questions will help you correct mistakes, master each topic and strengthen the concept

Practice exams will help you to anticipate the problems which you can face in an actual exam and may prepare for those problems and mistakes.

Reports based on online MDCAT exams will help you to identify your strength areas and weak points.

MDCAT past papers and MDCAT online notes will allow you to prepare any topic quickly.
MDCAT Exam Preparation 2020 Online
The Medical and Dental College Admission Test is a systematic admission test which is obligatory for admission in MBBS and BDS programs in all public and private sector medical and dental institutions as regulated by the Pakistan Medical and Dental Council (PM&DC).It is a two and a half hour test that is offered once a year. The University of Health Sciences (UHS) administered the test every year, on behalf of the Government of the Punjab.UHS is responsible for province-wise centre network, producing and marking the test.
University Of Management And Technology Umt Lahore
249 Articles
171 Articles
79 Articles
Punjab University PU Lahore
57 Articles
Punjab University College Of Information Technology Lahore
56 Articles
Allama Iqbal Open University Aiou Islamabad
55 Articles