Pakistan will celebrate 75th Independence Day tomorrow on 14th August 2021 with great zeal and zest. Every year the nation celebrates this occasion with the renewed pledge to make the country a better place according to the true formidable Islamic welfare. During this day thirty-one gun offer the salutes in the Federal Capital and twenty-one gun offer salutes in the provincial headquarters. One of the main features of the celebrations is the national flag hoisting ceremony that will be held in Islamabad. On this occasion, the President of Pakistan Dr. Arif Alvi will be the chief guest and many other government members will also attend the celebrations held at the tombs of Quaid-e-Azam and Allama Iqbal.
Flag Hoisting Ceremonies
Throughout the country, the ceremonies of the flag hoisting will be held at the provincial, divisional, and district headquarters levels. The preparations are underway and the citizens have decorated the streets and their houses with flags. A large number of people also come out in the streets to celebrate Independence Day. Moreover nowadays the national songs are in the air which creates a patriotic atmosphere and provides the important message that the whole nation is united. The national flags are being hoisted on the important buildings and special awards are given to the people who decorate their buildings.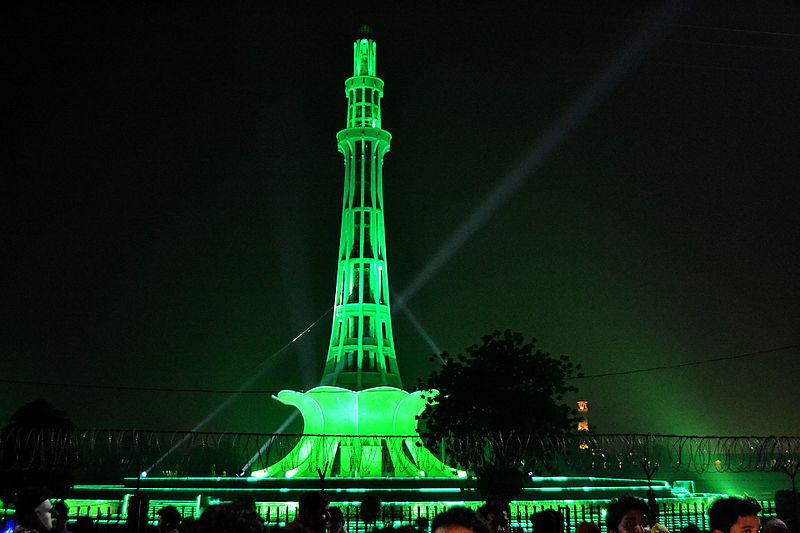 Photo Exhibition
Punjab Arts Council has displayed a photo exhibition based on Tehreek-e-Pakistan. The exhibition features various photographs on the struggle of all the muslins of the sub-continent for Tehreek-e-Pakistan from 1857 to 1947. Furthermore, the arrival of refugees in Pakistan after gaining independence in 1947 and all the atrocities throughout the journey are also on display. The pictures depict that Pakistan is in the interpretation of the dreams of the Muslims living under the power of Hindus. By looking at the photos one can easily see the sacrifices made by the muslins to get a separate homeland to live their life according to the Islamic rules. Many people have come to visit the photo exhibition as it will continue for a week. The special programs about independence day will be also presented by the Punjab arts council.
Dream Of Separate Homeland
Quaid-i-Azam Muhammad Ali Jinnah made the dream of the Allama Iqbal true by working day and night so that the Muslims can live in a separate country. With the continuous efforts and struggles, the founder of Pakistan became successful to gain the country for the Muslims. In 1940, due to the brutal behavior of the Indians, the Muslim League played a decisive role and developed the driving force for the creation of Pakistan. On 23rd March 1940 the Lahore resolution was passed calling the creation of an independent state of Muslims. On 14th August 1947, all the Muslims became successful and get free from the influence of Hindus. Now it's the duty of the young generation to work hard and protect Pakistan on an ideological basis.
Security Measures
To avoid any unfortunate incidents the government has deployed thousands of policemen throughout the country for the safety of the people. The police officials will also be deployed on the rooftops to monitor all the suspected movements on this special occasion. Now a day the decorative items such as national flags, multi-colored garlands, and badges are in the high demand
University Of Management And Technology Umt Lahore
249 Articles
171 Articles
79 Articles
Punjab University PU Lahore
57 Articles
Punjab University College Of Information Technology Lahore
56 Articles
Allama Iqbal Open University Aiou Islamabad
55 Articles