Another legend has announced his retirement. A person born in Mianwali, Punjab on 28th May, 1974 is in the 42nd year of his age. He made his first-class debut in 1998 and played his Debut test match in March 2001 against New Zealand and contributed 28 scores to the team. Till then, he as a player, fielder, captain, and bowler and as a human being has been carved into the finest and well refined ideal for people like us to follow. Talking about his career in cricket, he played a total of 72 test matches, 162 ODIs and 39 T20s. The most remarkable aspect about him is his unflappable temperament. It shows in his batting, which reached unprecedented levels of consistency in 2011, and in his captaincy, which helped lift Pakistan from the depths of the spot-fixing saga in England in 2010. Taking over as leader immediately after that episode at the age of 36, his calm approach was exactly what Pakistan cricket needed after the tumultuous period it had gone through. A total of 4951 scores mark his efficiency in test matches. His cricket includes 10 centuries and 81 half centuries. And how can I forget his best score of 161 and still not out against India. And due to his centuries in matches, we never faced defeat. It was draw for 2 and win for the rest 8. He is the most successful captain of Pakistan. Under his captaincy of ODIs, we have won 45 matches out of 87 and he as a test captain has helped us with 24 victories out of 53. He has an international record of scoring fastest half century in tests (in 21 balls). He has been declared Man of the Match in numerous matches. Along with batting, he is an absolute fielder. He marks his best fielding with 179 catches. His played his last T20 on 27 Feb'2012 against England, ODI on 20 Mar'2015 against Australia and his last Test on Jan 3 2017 at Sidney against Australia.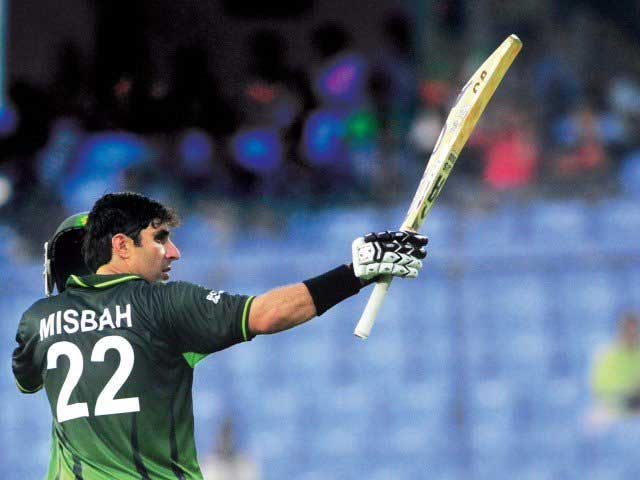 And now on 6th April 2017, he announces his retirement. We will never find a legend like him who helped Pakistan achieve number-one in ICC test ranking. He was delighted to become the Pakistan captain to inspire his side to the top of the Test rankings, when he said: "There is no greater feeling than to achieve the number-one ranking in the most traditional and purest format of the sport. This is what cricketers play for and want to achieve in their careers. Number-one ranking is a reward for something we had planned as a group a few years ago and have worked extremely hard to achieve it." and much more.
A man who plays for his country and not for his records, he is none other than our man of courage, man with zero haters and our cricket King 22 MISBAH-UL-HAQ.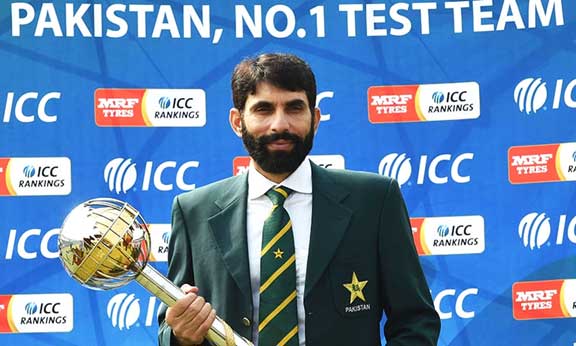 You will be missed and so will be your Push-ups. And THANK YOU MISBAH for all the victories.
More Articles From
Kainat Nawaz
University Of Management And Technology Umt Lahore
249 Articles
171 Articles
79 Articles
Punjab University PU Lahore
57 Articles
Punjab University College Of Information Technology Lahore
56 Articles
Allama Iqbal Open University Aiou Islamabad
55 Articles