Minority human rights have constantly been an issue of excessive dispute not only in Pakistan but also in the entire world. Several see the mixing of Islam in the political entity of Pakistan to be the source of all ills with respects to minority rights. They are of the opinion that the excluding of Islam from politics is the only cure-all for the marginalization of minorities in Pakistan. It might be an over simplified view. Things are not that relaxed. It is also significant to recognize how Islam defends minority rights.
In current self-governing states, the public rights of citizens are recognized as they empower people to live wonderful and honest lives. As democracy ensures the delivery of public goods in terms of equality, such domestic rights that guarantee the good life of individuals and provide chances for a happy, well-rounded life are familiar in modern constitutions and are treated as necessary rights. Islam also recognizes such civil rights like right to life and property, freedom to practice faith and manage religious institutions, freedom of movement and association, freedom of trade and business etc.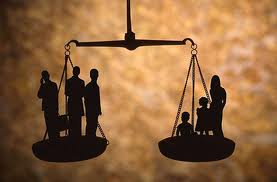 Islam identifies the vital rights of non-Muslims as being at equality with Muslims. No Muslim can damage the life, possessions or the religious places of non-Muslims. He cannot pain non-Muslims in anyhow. Jurists from dissimilar schools of thought also have faith in that it is binding upon Muslims to defend the civil human rights of non-Muslims. Furthermore, Islam also identifies the right to education and property for minorities as stated to their own belief. About the right to family and secrecy, it is also recognized that they can manage their institutes as stated to their own religious rules. The Constitution of Pakistan has also secured these privileges given to minorities by Islam.
Even if you de-Islamize Pakistan, the widely held would still be Muslims and the 'other-classes' would still be susceptible. People would still misuse the religion and with the greater freedom. The solution lies in improving governance and safeguarding the state's court order so that minorities and other defenseless societies are protected.
University Of Management And Technology Umt Lahore
249 Articles
171 Articles
79 Articles
Punjab University PU Lahore
57 Articles
Punjab University College Of Information Technology Lahore
56 Articles
Allama Iqbal Open University Aiou Islamabad
55 Articles