Education and information is not limited till books anymore. The marvel of e learning has benefitted swarm of students living at main stream cities and remote areas. Learning relies on person's capabilities, passion for knowledge seeking, urge to understand and dedication. An educational platform whether through virtual source or material platform is necessary for guidance and instruction of students but it is of no use if you are not dedicated. Specifically, the online education platforms are more flexible and easy sources for academic guidance of all study levels as they are available at anytime without restriction of location. The online academies are benefitting students and their parents in Pakistan greatly in following factors:
• Free of Cost
Online academies are providing instructions and topic wise lectures totally free of cost. The students and their parents are not obliged to pay massive bundles of money for education. Other than tuition fee, students spend registration fee, travel cost and substantial amount on parking tickets daily for taking lectures at academies. The online academies are the best cost effective tuition platform.
• Time Flexibility
Online academies are available at your preferred time without obligation of a specific schedule. If you get time at night to work on your assignments or understand concepts for tomorrow's test you have it through online academies. Some of the students who work part time along with full time studies, online academies are saviors for them. You don't anymore require compromise your other commitments to study by the virtue of online academies.
• Location Freedom
Whether you live in city or in village, access to education is not an issue. Online academies are available on your mobile phones and laptops in just one click without obligation o your physical location. The students who used to travel to distant areas for study in academies can save their money and time and just take lectures wherever they are. Come rain or shine your test and examination preparation schedule can never be disturbed anymore.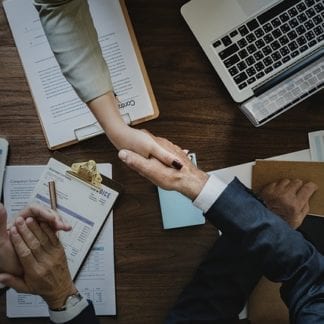 • Documenting All the Facts
It ever so happens in 30 to 40 minutes lecture duration, students don't have time to understand the lecture and also note down facts. Online academies are benefitting in this way as well, you can pause the lecture in between and revisit it until you absolutely comprehend the concept. You can note down the main points and all in between that you need to learn in a lecture without fussing about time frame.
• Skill Wise and Subject Wise Instructions
In academies, it happens that the chemistry class will be conducted after psychology and ethics. So you wait for 1 hour to get chemistry class and your time gets wasted. The online academies are flexible in this manner, you want to take class of any subject or any skill, and there is no need of time wasting. You can click at English spoken classes, grammar classes and creative writing classes without obligation of taking other classes in between.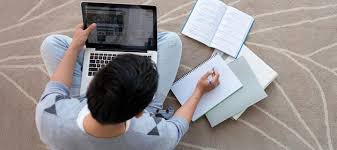 • Self Learning
Sooner or later in your academic career, you will learn the art of self learning and self instruction. The online academies are training students to become self reliant on seeking education and information. You will learn to do your time management, create notes, do research, construct assignments, give presentations and accumulate information of each subject effectively without a instructor. Your success in education is in your hands and your instructive platform is accessible easily from your phones and computers through online academies now.
University Of Management And Technology Umt Lahore
249 Articles
171 Articles
79 Articles
Punjab University PU Lahore
57 Articles
Punjab University College Of Information Technology Lahore
56 Articles
Allama Iqbal Open University Aiou Islamabad
55 Articles