Health should be the number one priority whether you are a child, a teenager or an adult .For secondary grade students or college going teens, health and nutrition play a vital role in both academic and other life achievements.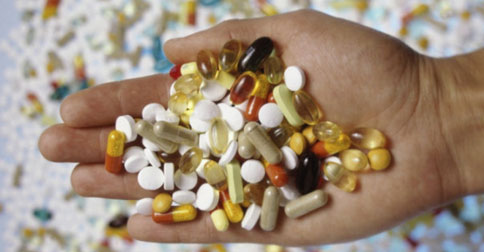 Teenage nutrition in Pakistan
Regrettably, in Pakistan least focus is being laid on this issue .According to a survey, proper nutritional intake among Pakistani high school students, especially in female adolescents, do not meet the adequacy standards and when compared with adolescents in other countries the results are disappointedly low.
Causes of poor nutrition:
The reasons are several, if low socio-economic status and poor access to basic health services are some of the reasons in low income families then on other hand high consumption of junk food is another cause of poor or inappropriate adolescent nutritional patterns.
Parents are usually focusing on staple food or dairy products, whereas, the consumption of fruits and vegetables remains very low.
Significance of vitamins and minerals in a teenage diet:
Several studies has confirmed that essential Vitamins and minerals in a teen-age diet not only provide nutrition to the body but also delivers a strong immunity to fight against deadly diseases .If your kid is not ready to chew fruits and vegetables ,you can give vitamin supplements as alternatives.
These supplements could never be as beneficial as the food itself but to a great extent they can give you the basic amount of required nutrients.
Omega 3 Fatty Acids for youth health:
In a research study scientists from the University of Liverpool found that fish oil can counter acts the damages that junk food has on the brain. Diets rich in omega-3s could stimulate the area of the brain that is involved in feeding, learning, and memory. Nowadays the use of ,anti-oxidants and omega3 fatty acids are greatly emphasized specially in a teenage diet because cancer and similar pathologies are greatly multiplying in the society and these nutrient will prevent your child from such fatal diseases. Get a fish oil capsule box for your teen but first ask a doctor for prescription.
Multivitamin Supplements:
Teenagers can use multivitamin supplements daily but they should be aware that they have slightly different nutrient requirements than adults, like boys need 11 milligrams of iron per day, while girls require more i.e. 15 milligrams per day, therefore teenagers must pick a multivitamin supplement according to their gender and age and for this they should consult a physician.
Warning and Precautions:
Too much consumption of these supplement is also harmful so take only the prescribed dose and avoid multivitamins with over 100 percent of the daily value for any nutrient, except recommended by an authentic physician .Keep in mind that extra vitamin A is harmful for your bones and liver while excessive vitamin B6 could damage your nerves.
Essential Vitamins and Minerals for teens:
Vitamin B complex:
Vitamin B has many benefits and B vitamins that help to boost your memory are B6, B12, and Folic Acid (B9).You can increase the B vitamins in your diet by consuming foods such as spinach broccoli, strawberries, melons, black beans, legumes.
Zinc and Iron:
Teen boys require double the amount of zinc than girls. The recommended dosage of zinc for boys is 14mg.In contrast girls require more iron than boys. Teen girls need 15 mg of iron daily, while 11 mg are enough for boys. Iron is needed to make hemoglobin, which transports oxygen throughout the body.
Calcium:
Calcium is necessary for growth. Teens should take calcium to prevent bone weakness which often occurs later at old age .Dairy products are rich in calcium but if you're teen is not ready to drink milk you can offer a chewable calcium disc to fulfill the daily requirement.
Vitamin C:
Vitamin C is a popular remedy to treat cold, however this nutrient is taken to boost your immune system, which will help prevent illness, and quickly heal your wounds.
Vitamin D:
Vitamin D helps prevent breast and ovarian cancer as well as it absorbs calcium in your body .You can get Vitamin D through sunlight .Asian races have deficiency in this vitamin but overdoses can also lead to severe outcomes.
Vitamin A, vitamin C and vitamin E are required to ensure that new cells function in a healthy manner. Vitamin K will fortify your blood. Magnesium ,phosphates also effect positively therefore buy a multivitamin supplement to provide all essential nutrient to your kid but discuss any existing health problem with your doctor and take his advice for the right brand.
USEFUL LINKS:
Vitamins and supplements for teens
https://www.kidsinthehouse.com/teenager/health-and-development/nutrition/vitamins-and-supplements-teens
University Of Management And Technology Umt Lahore
249 Articles
171 Articles
79 Articles
Punjab University PU Lahore
57 Articles
Punjab University College Of Information Technology Lahore
56 Articles
Allama Iqbal Open University Aiou Islamabad
55 Articles