Technology has reshaped the world and education is one of its favorite targets. Virtual education can be simply understood as on-line learning .A complete virtual education system renders online lessons, on-line teacher support online and internet –based homework systems, a fully virtual school or cyber-school teaches entirely through online methods. In such a learning environment the physical interaction of students and teachers is either completely impossible or sometimes become supplementary. Transferable credits or on-line recognized examinations are conducted and required to proceed to the next level of education.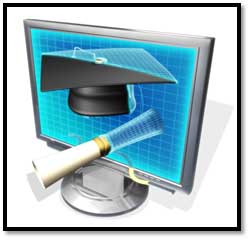 Some virtual institutions offer complete curriculum online while others imply both workbooks and on-line curriculum. Whatever be the mode the lesson plan is completed online. Virtual education system has its pros and cons
Pros and Cons of Virtual education: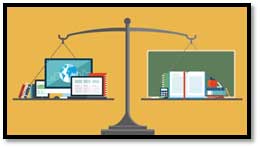 Pros:
This system is flexible as usually the student and teacher co-ordinates and set timings for the class .It is not possible in case of groups but at least you can adjust many things and do not have to follow a rigid course.

Virtual education saves a lot of time especially those spent in commuting. virtual schooling generally takes 4-6 hours of work a day and smart students can excel in the class at a fast pace.

Virtual schools are generally less expensive than a brick and mortar institution .Here you have to pay only for the course not for the infrastructure and relevant amenities.
Cons:
The student will not enjoy the physical social life with class mates and teachers.

He will be in front of a machine for long hours which could be bad for his eye-sight.

No physical activities like games or extra –curricular participation.

Hindrance in the flow of studies due to technical problems like electricity shutdown or fault in the computer.
Problems for the development of Virtual Education System in Pakistan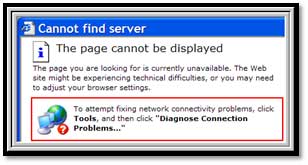 Use of computers in Pakistan and similar nations are relatively less developed. If most institutions in the under developed regions have computers, very few are using them for delivering comprehensive education. Generally they are meant to teach computer studies only.

Teachers are not properly trained for the potential uses. Teacher training in such issue is badly needed.

The ability to access the Internet is another major factor in the development of virtual institutions all over Pakistan.

The number and quality of Internet Service Providers are not up to the mark especially for sub-urban regions. Pakistan and Nepal have both government and private ISPs. The providers charge a fair amount for the provision of internet those who works in low rates are unable to provide the quality and speed.

Most universities and colleges in Pakistan have access to the Internet but this access is not regulated with a clearly stated policy regarding the use of the Internet.

Those students who are smart at virtual learning sometimes sabotage the facility as they become quick at hacking and other criminal activities. Several cyber security violations have been reported from many regions of Pakistan.
Views on the future of Virtual Education in Pakistan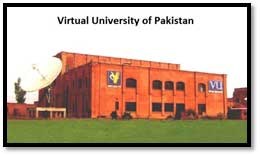 In Pakistan, virtual education is a novel concept. .Government of Pakistan has established the 'Virtual University of Pakistan' in 2002. The aim for such establishment is to provide quality education throughout the country .The official document of the Virtual University of Pakistan states that its mission is to provide world class education at an affordable cost affordable across the length and breadth of the country through a uniform educational environment without differentiating between large cities and smaller towns.
When a survey is conducted to determine the effectiveness of virtual educational system in Pakistan ,the response was very positive and encouraging .This survey was done with Pakistani students and the results show that a significant majority were of the opinion that virtual education is necessary to keep pace with the latest developments in the field of information technology, education and training .In addition, virtual education extends opportunities of higher education students can healthily participate in virtual activities.
USEFUL LINK:
Virtual University playing vital role in promotion of education: President
https://www.radio.gov.pk/02-May-2017/virtual-university-playing-vital-role-in-promotion-of-education-in-country-president
University Of Management And Technology Umt Lahore
249 Articles
171 Articles
79 Articles
Punjab University PU Lahore
57 Articles
Punjab University College Of Information Technology Lahore
56 Articles
Allama Iqbal Open University Aiou Islamabad
55 Articles