The way to get a complete idea about the paper pattern is to move towards the M.A. Islamiat past papers 2021. M.A. Islamiat Exam Past papers, as we know, are the papers that our seniors have faced during their time of annual examination. So, we can take a fine idea through past papers that how the paper will come to see. So, no doubt that past papers are helpful. Students are to be informed that here at this site almost all level of past papers from primary to master are available. Students can find the past papers of the board of education from every province of Pakistan. It is true that the past papers are very helpful but at the same time the students are to be suggested that they ought to move towards the past paper once they have completed their course of study.
Following are the benefits and uses of Past Papers:
Past papers provide the complete pattern of paper system.
By reviewing the past papers students can get confirmation that how questions are designed for paper.
Students can also get the idea about the time managing for paper through past papers.
Students should try to solve the past papers in this way they can count their speed of writing or to attempt the paper.
Sometimes question come to see with the pairing scheme of questions and this is the past paper that make the students with the pairing system that which kind of questions make a collaboration to show the pairing scheme.
Past Papers
Qualification Level
>
Boards / Universities
>
Class Level
>
Subjects
>
Years
>
Past Papers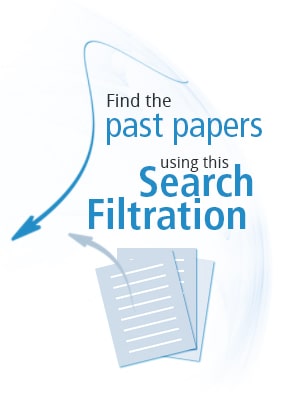 Student

Consultant

Employer