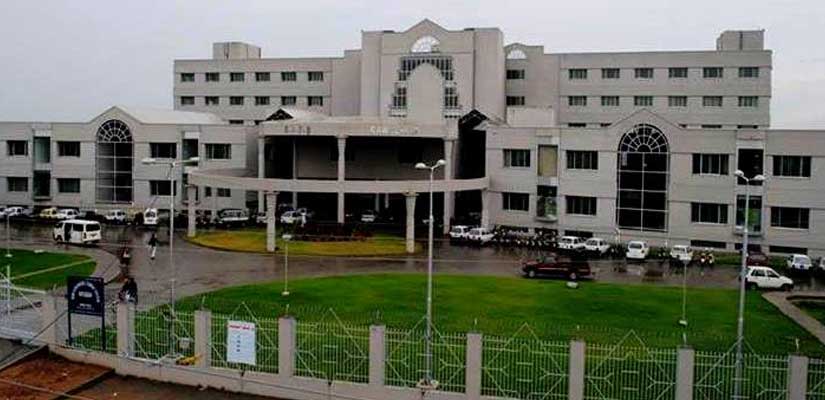 Rawalpindi Board Releases HSSC Date Sheet 2023 for All Regular and Private Students
News Submitted By: Ilm Ki Dunya

15-May-2023

Views: 875
Attention all inter students! BISE Rawalpindi board is all set up to conduct the annual HSSC exams for this year. To notify the students about the BISE Rawalpindi inter exams, the board proclaimed the BISE Rawalpindi inter date sheet 2023. The board announced the HSSC date sheet through its official website recently. Inter students who still haven't seen the date sheet yet, can view and download it from this page. The date sheet also includes the exam dates of inter practical exams. We strongly advise all inter students of Rawalpindi board to prepare better for their board exams with the help our beneficial 1th and 12th class exam preparation material.
Rawalpindi Board 12th Class Date Sheet 2023
Attention all 12th class students enrolled with BISE Rawalpindi, it's important to note that exam season is rapidly approaching and it's vital for you to begin your preparations. As per the recent announcement by the board, the 12th class exams for the year 2023 have been scheduled and the BISE Rawalpindi 12th class date sheet 2023 has been released. All Students can access the date sheet from this page. The exams will be divided into two parts, written and practical/viva voce exams. Also note the following important facts about the date sheet:
The date sheet was announced by the Rawalpindi board on 12th May 2023.
The written exams are set to commence from May 20, 2023, and will end on June 3rd, 2023.
He board will start conducting practical exams after the written ones.
The practical exams are scheduled to begin from June 22, 2023, and will continue till August 22, 2023.
BISE Rawalpindi 11th Class Date Sheet 2023
If you have been eagerly looking for the BISE Rawalpindi 11th Class Date Sheet 2023, you have come to the right place. The date sheet for 11th class Rawalpindi board is now available for download on this page. Students should hurry up and start preparing for the exams because the exam dates are approaching rapidly. The date sheet includes all the important details about the exams. We will keep you informed about the latest Rawalpindi board date sheet updates from our website so stay connected. Also take a look at the following facts about the date sheet:
BISE Rawalpindi 11th class date sheet 2023 was declared on board's website on 12th May 2023.
According to the announced date sheet, the first written board exam for both regular and private 11th class candidates of Rawalpindi will take place on June 5, 2023, and the last written exam will be conducted on June 20, 2023.
The Rawalpindi board announces the 11th class roll number slips minimum 10 to 15 days before the exams.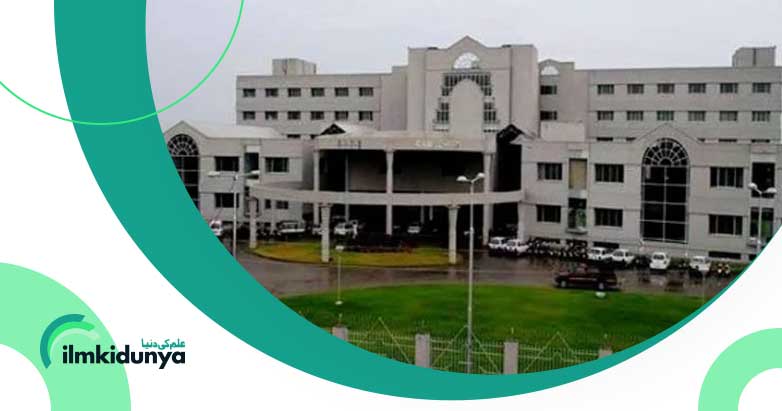 BISE Rawalpindi 12th Class Board Exams Preparation:
This page not only offers the BISE Rawalpindi 12th Class Date Sheet 2023 but also provides useful exam preparation material to help students excel in their exams. The Rawalpindi board 12th exam preparation material includes a plethora of resources such as 12th class past papers, 12th class guess papers, 12th class video lectures covering all subjects, and 12th class online MCQs tests. These resources are carefully designed to make students familiar with the exam format, identify crucial topics, and practice their answering skills. Moreover, the exam preparation material also enables students to identify their strengths and weaknesses, allowing them to focus their attention on areas that need improvement.
How to Prepare For 11th Class Board Exams:
With the announcement of the BISE Rawalpindi 11th Class Date Sheet 2023, it is important for Rawalpindi board students to commence their board exam preparation. The good news is that this page provides extensive and comprehensive preparation material for 11th class Rawalpindi board students. Our 11th class preparation material includes 11th class guess papers, 11th class video lectures, and 11th class past papers, which can significantly aid students in their exam preparations. We assure students that by utilizing our preparation material, they can excel in their board exams with ease. In addition, our preparation material also features 11th class online MCQs tests and past papers to help students assess their progress. Our team of proficient teachers has precisely shaped this preparation material to ensure its effectiveness and accessibility to all students.
How to Download the Rawalpindi Board Inter Date Sheet 2023:
As mentioned earlier, downloading the BISE Rawalpindi Intermediate Date Sheet 2023 is an easy process. Both private and regular BISE Rawalpindi intermediate students can access and download the date sheet from this page by clicking on the "Download" icon or by right-clicking to save it. The Rawalpindi board date sheet can be saved to various devices such as computers, laptops, and mobile phones etc. The date sheet contains all the essential details for the board exams, including exam dates, timings, and regulations. Moreover, students can also download the newly released intermediate date sheets 2023 of other boards, such as: