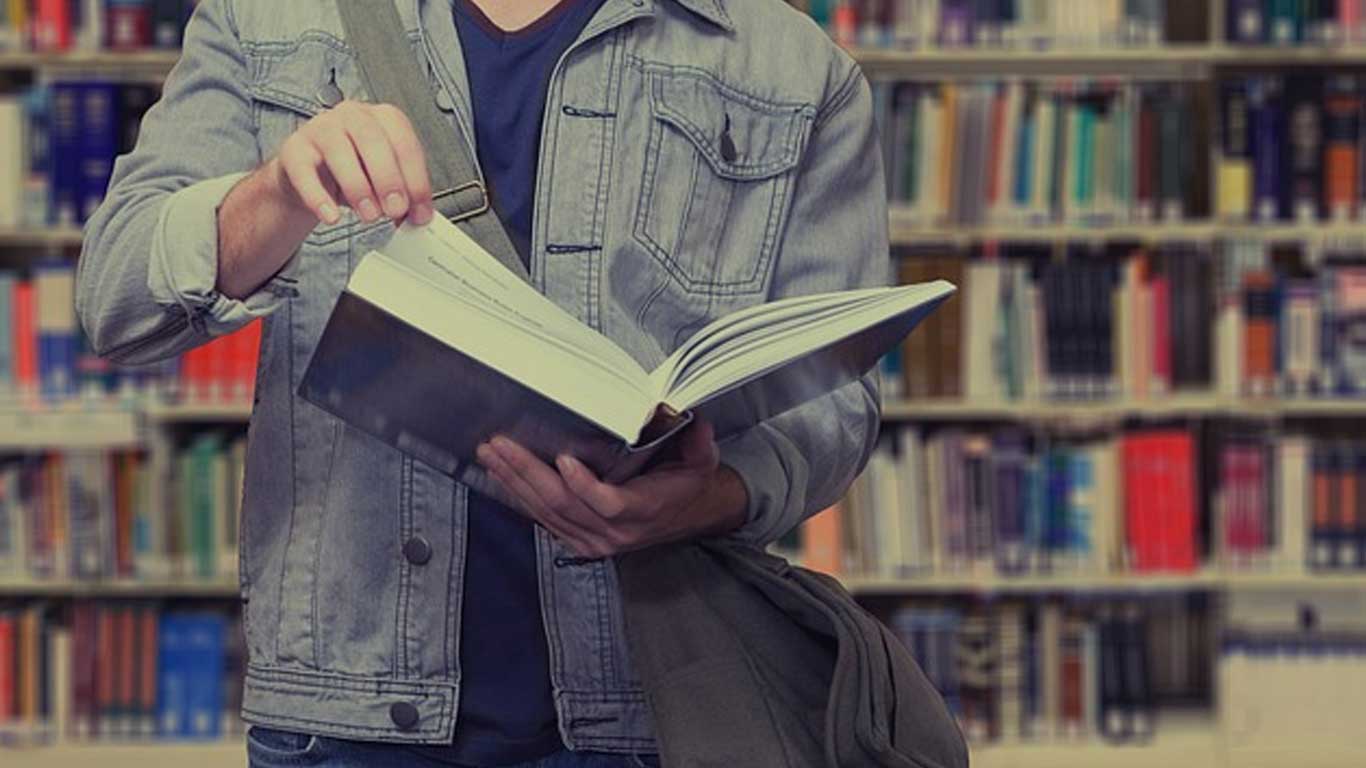 NUR International University NIU Is Accepting Applications for Various Bachelor's And Master's Programs for the Spring Admissions 2023
News Submitted By: Ilm Ki Dunya

06-Mar-2023

Views: 553
NUR International University recently announced that its spring admissions are open. NIU spring admissions 2023 are open for graduate and undergraduate courses. Interested candidates can apply for the NUR University spring admissions 2023 in various fields under different faculties. Candidates are invited from all over Pakistan to apply for the excellent medical, economics and business administration courses at NIU. NIU is also offering immediate job placement opportunities at Fatima memorial hospital to students related to the medical field. The names of the programs are mentioned below which are being offered under different faculties:
Faculty of Management Sciences
Faculty of Applied Sciences
BS Nutritional Sciences
BS Medical Lab Technology
BS Speech And Language Pathology BS Medical Imaging Technology
BS Respiratory Therapy
BS Emergency And Intensive Care Sciences
MS Food, Nutrition And Dietetics
MS Food Science And Technology
Faculty of Arts/Humanities and Social Sciences
Faculty of Basic Sciences
BS Biochemistry
MPhil Biochemistry
MPhil Physiology
Why NUR International University:
Offering up to 100% merit based scholarships.
NIU is one of the best private higher education degree awarding institutes of Pakistan.
Approved by distinguished authorities.
Have transport facilities.
Hostel facility.
Fully equipped Labs.
Multimedia Classrooms.
Career Placement Opportunities.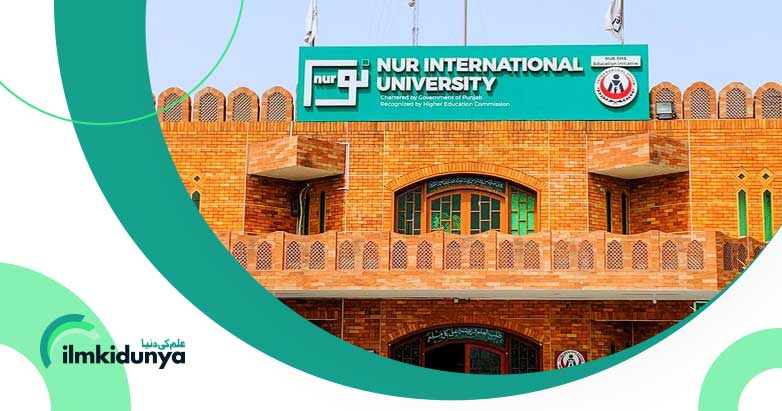 Documents Required:
B – Form/ National CNIC Card
2 passport sized photographs
Undergraduate academic transcript, degree and experience letter for master's program only.
Eligibility Criteria:
Minimum 45% marks are required in intermediate (Pre-Medical) for all applied sciences programs except for DPT.
At least 60% marks are required in inter (Pre-Medical).
A CGPA of 2.5 out of 4.0 is required in bachelor's program from an HEC recognized institute for all MS and MPhil programs.
For MS Economics, 16 years of education with major in Economics/ Business Economics or other related fields with at least 2.0/ 4.0 CGPA also minimum 50% marks in GAT/ GRE/ Departmental Entry test.
A candidate must provide the required percentage of the GAT/ GRE test. Candidates who haven't taken a GAT/ GRE test must appear in the University's Departmental Entry test.
The Interview will also be conducted from all the short listed candidates.
Merit Criteria:
The admissions of the short listed candidates will be finalized according to the following merit calculation criteria:
Matriculation: 10%
Intermediate: 40%
Entry Test: 20%
Interview: 30%
Application Process:
All the applicants can apply for admission through NIU's website by filling out the admission form.

Fill out the admission form by entering all your personal details.
After that choose your desired program.

And press the "Submit" button after that.

Pay the application processing fee or Rs. 1500/- according to the given instructions on application fee challan.
After that all the candidates have to email the 2 passport sized photos, application processing fee receipt, scanned copy of B- Form. CNIC card, academic transcripts and experience certificate (if any) at admissions@niu.edu.pk
Candidates also have to bring the original above mentioned documents at the time of interview.
About NUR International University:
NUR International University is a private higher education institute, located in Lahore, Pakistan. It was founded in 2015. NUR International University is a sister organization of Fatima Memorial Hospital. NIU enables students and researchers to face and respond to advancement challenges in an environment that is intellectually stimulating and infused with humanistic practices. NIU promises to take full responsibility for its actions, constantly strive for professional growth, and maintain unwavering academic and professional integrity.