With the global trend of seeking international education, many organizations become active to present the world's University rankings to measure the global institutional excellence in academics and other areas.
Origin:
The ranking system began when the need for an international ranking of universities for UK was first underlined in December 2003 in Richard Lambert's review of university-industry collaboration in Britain for HM Treasury. The idea for the rankings was said to be primarily demonstrated in 'The Great Brain Race: How Global Universities are Reshaping the World', A Ben Wildavsky's book, Later the editor of Times Higher Education (THE), John O'Leary developed a partnership with educational and careers advice company Quacquarelli Symonds (QS) to craft a data about the institutions providing academics and other services with excellence. The partnership continued till 2009and later it was dissolved for several reasons.
This split has not affected QS and the ranking organization is still successfully producing itsrankings based on their pre-set methodology, popularly known as the QS World University Rankings. Times Higher Education (THE) however then configured a fresh methodology and published the first Times Higher Education World University Rankings in September 2010.
Currently many organizations including Government sectors are presenting such rankings and among them two renowned ranking systems are highly accepted globally .One is the famous QS ranking system and the other is the Academic Ranking of World Universities (ARWU) produced by Shanghai Jiao tong University.
The procedure and concept of rankings in different countries is diverse. Generally, the performance of universities is measured via various indicators, which are then summed up to an overall score that determines the university's actual rank.
QS INDICATORS:
The QS system comprises the global overall and subject rankings. The system ranks the world's top universities for the study of 46 different subjects and five amalgamated faculties .It also encompasses five regional tables including Asia, Latin America, Europe and Central Asia, the Arabian territories , and BRICS.QS ranking is the only ranking system which has received International Ranking Expert Group (IREG) approval. The QS 6 indicators are as follows:
Academic Reputation

Faculty/Student Ratio

Employer's Reputation

Citations per Faculty

International Faculty Ratio

International Students Ratio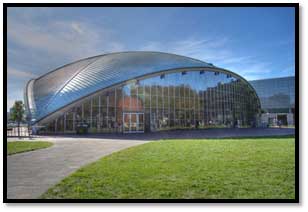 ARWU INDICATORS:
The ARWU ranked the university on six indicators:
Major academic awards to alumni;

Major academic awards to staff;

Researchers in Thomson's Highly Cited lists

Publications in Nature and Science

Volume of publications in Thomson's Science Citation Index;

Per capita performance
According to this system of ranking, countries with a strong English language culture are more credited.
Other Ranking Systems:
One of the British university rankings are based on "longitudinal education outcomes data" released by the Department for Education. The indicators for such ranking include earnings for graduates, course and sex. Other indicators are first-year student retention and graduation rates and the strength of the faculty.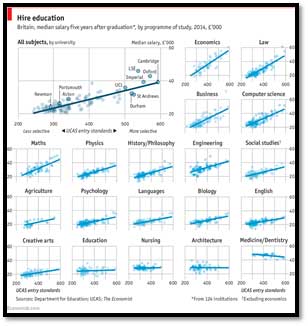 The US News ranking however accepted indicators like first-year student retention and graduation rates and the strength of the faculty. Other less significant parameters are location and campus life, the range of academic offerings, activities and sports; cost and the availability of financial aid. The 2017 ranking of US News is based on six indicators contributing 75,000 academics and 40,000 employers and moreover 12.3m papers and 71.5m citations were critically assessed to measure the outcome of the research work presented by each university
QS Ranking 2017
Massachusetts Institute of Technology (MIT) United States

Stanford University United States

Harvard University United States

California Institute of Technology (Caltech) United States

University of Cambridge United Kingdom

University of Oxford United Kingdom

UCL (University College London) United Kingdom

Imperial College London United Kingdom

University of Chicago United States

ETH Zurich - Swiss Federal Institute of Technology Switzerland
Ranking of Pakistani Universities:
Following the global trend, Pakistani Universities are also ranked through specified indicators. HEC, (Higher Education Commission) is the authorized department which ranked Pakistani universities on five parameters:
Quality assurance

Teaching quality

Research

Finance and facilities

Social integration/community development
Top ten rankings of Pakistani Universities this year:
National University of Sciences and Technology

International Islamic University Islamabad

University of the Punjab

Aga Khan University

COMSATS Institute of Information Technology

University of Agriculture, Faisalabad

University of Engineering and Technology, Lahore

International Islamic University, Islamabad

University of Health Sciences (Lahore)

The Islamia University of Bahawalpur
USEFUL LINK:
Times Higher Education Announces Its 2017 World Universities Rankings.
https://www.teenvogue.com/story/times-higher-education-announces-2017-world-universities-rankings
University Of Management And Technology Umt Lahore
249 Articles
171 Articles
79 Articles
Punjab University PU Lahore
57 Articles
Punjab University College Of Information Technology Lahore
56 Articles
Allama Iqbal Open University Aiou Islamabad
55 Articles