Everyone wants to peruse his/her career in Government Sector in Pakistan according to their fields and Education mostly after graduation. But only the desire of anything is not enough to achieve this. We also need to struggle to reach our goal in every stage of our Life. Many people think that they cannot get Government jobs in any department of Pakistan due to corruption and mismanagement in merits, but I assure you that if you are eligible in all circumstances then you will surely get Government jobs and it is not as difficult as people think most of the time. But there are some tips that you must know if you really sincere with yourself and your wish of getting Government jobs in Pakistan. Here you can observe the perfect tips to be a government employer in future.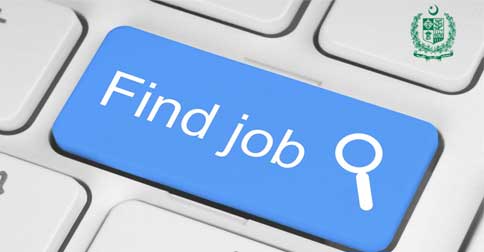 How to get government jobs in Pakistan?
1- Read day by day English daily Newspapers and view English news channels to enhance your vocabulary and general information.
2- CSS competitors must show up in PMS, NTS, ETEA and departmental enrollment tests as well, to check their arrangement level.
3- Chose those which you need to select in CSS and PMS exams as optional subjects.
4-Try to enhance your confidence level by taking an interest in co curricular exercises, as talks, amasses exchange, test competition and sound games.
5- You should take in the specialty of experimental writing. This self writing will help you in noting any inquiry in your own words.
6- Just experimental writing abilities are insufficient as you should have great general learning, as you cannot compose even a passage on any subject without having adequate data about it. So change your reading choices, read books on general information. Utilize the web emphatically. Wikipedia can help you a ton in expanding your general information.
7- Your first point ought to be focused exam, it will help you in clearing the PMS, NTS, ETEA, PCS and departmental enrollment tests as well.
8- For joining the Pak Army, Navy and PMF, you should build your IQ and EQ level as well. Two years of middle of the road are critical for joining the military. You should enhance your general information, academic and relational abilities.
9- Never lose heart after disappointment in any enlistment test for getting an administration position in government department in Pakistan. Your struggles will help you in the future tests.
List of best Government jobs in Pakistan
Best jobs in Pakistan Government Sector:
There are many Government Department where anyone can go after a reasonable qualification. For government jobs in Pakistan in every field of Life from Principle to guard in all provinces of Pakistan Punjab Government jobs, Sindh Government Jobs, kpk Government jobs, Baluchistan Government jobs, Azad Kashmir jobs, Gilgit Baltistan Government jobs. The priority may be different according to your choice and city where are you living.
Ten Government Job in Pakistan in 2018:
Here is a list of top Ten Government Job in Pakistan in 2018
It doesn't make a difference in which social status you are living, how much property or different resources you have or how much political power have your family aggregated, If you had a courage to get Government jobs then work hard for it and wait for the results. Government jobs in Pakistan not just imply that you are financially secure; it implies that you have additionally afforded from illegal impact and individuals can't underestimate you. These were the best ten government jobs which can change your fate as well as your destiny of your coming families.
University Of Management And Technology Umt Lahore
249 Articles
171 Articles
79 Articles
Punjab University PU Lahore
57 Articles
Punjab University College Of Information Technology Lahore
56 Articles
Allama Iqbal Open University Aiou Islamabad
55 Articles