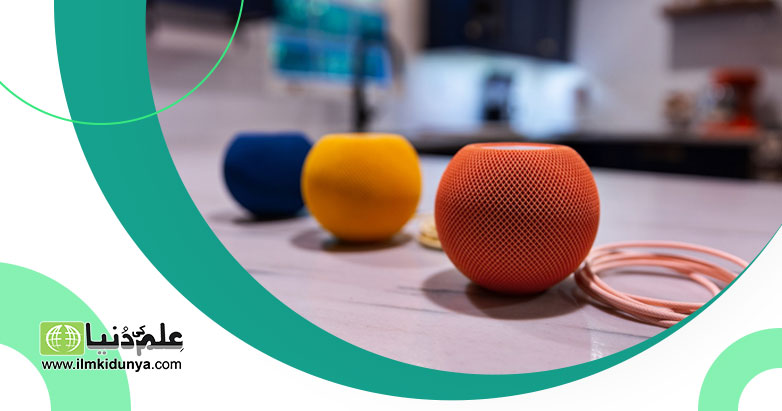 HomePod Mini Competition
Apple is currently catching up in the race of smart speakers as amazon and google have had the upper hand making a range of color choices available towards their smart speaker range for quite a while. The Apple Mini's are available in light blue or coral colors in comparison to Amazon's Echo's tiger orange, beige and blue color options. Apple as usual has always strived for the best to bring out something genuinely charming and unique.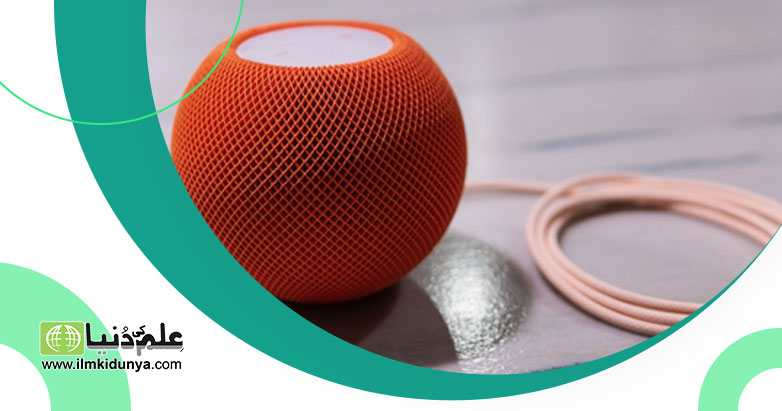 HomePod Mini Functions
Siri Apple's voice assistant comes built-in with apples new HomePod mini and can control your smart home, set timers, send messages, do phone calls through your iPhone and play music as well. Apple HomePod is available in dark grey, yellow, orange, white and blue colors.
HomePod Mini Price
Apple HomePod is priced at $99 and comes with matched colored box showcasing a shimmering Mini logo trying to mimic sounds that it will deliver through Apple Music Voice subscription. The HomePod mini speakers will be equipped with a tinted touch area along with a volume icon, fabric and non-removable power cable.
HomePod Mini Cable & Controls
The device has a braided USB-C power that is colour-matched with HomePod speaker being a pastel version of the main device. The HomePod power controls are available on a white plate which match perfectly with the Mini's color scheme. Apple being also unique has set up the software graphics of iPhone software to match the color of the Apple Mini speaker that you will be pairing with.
Apple Music Voice Subscription Service
Apple has started their own Apple Music Voice service subscription. A cheaper version of the apple music service is available through apple's Siri voice assistant, but will have limited software functionality, arriving later this year costing $4.99 per month.
HomePod Mini for Modern Interiors
Initially, upon announcement of new color options at Apple's fall event, the new colors were considered to be odd choices considering they were being targeted towards brilliant interior design choices. Although HomePod mini colors do bring out the unique oddness towards colors. Blue color being too dark becomes somewhat similar to the dark grey option of HomePod mini.
These HomePod mini smart speakers are a great match for different places in your designer house. These mini speakers can be adjusted to fit in any modern home place either being the kitchen, the living room, bedroom but are a good match for children rooms.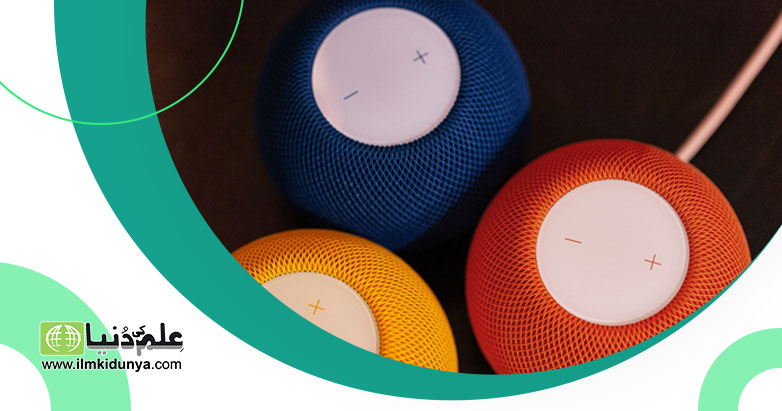 HomePod Color Options
Apple's HomePod's yellow version has the tint of lemon showcased on the color wheel, while the orange version has a strong blood colored orange appeal going towards reddish color similar towards coral color than the famous fruit Florida it strives to be going for. There is no hint of pink against coral color's nested mini as it pops out.
Apple HomePod's blue color is a great match for designer modern kitchen and living room areas. It shows great color; which is deep and rich giving out a royal blue feeling. The blue colored mini speakers don't show too much detail towards its mesh, which the brighter mini speaker colors do give out a muddy appearance upon closer inspection.
Color Advantage
A great advantage of these newly added colour options against the original dark grey or white version mini speakers is they will display less greying due to dirt and dust collection with the passage of time becoming very visible on the white version in comparison. Apple could have provided its customers with special cleaning cloth for their HomePod speakers upon purchase.
Upcoming New Features
The new mini speakers have similar functions to already available models. The new speakers work with iPhone for sending messages and calls, set timers and alarms, act as a solution hub towards your Home setup and also work with Siri voice assistant. Upon release, the mini speakers have version 15.0 which will shortly receive as an upgrade towards 15.1.1 brings out new features announced such as lossless music, spatial audio with Apple Music service.
University Of Management And Technology Umt Lahore
249 Articles
171 Articles
79 Articles
Punjab University PU Lahore
57 Articles
Punjab University College Of Information Technology Lahore
56 Articles
Allama Iqbal Open University Aiou Islamabad
55 Articles