Statistically airplanes are considered the safest way of traveling. Somehow we agree on it as the death rate due to car accidents is way higher than the plane crash. Every plane crash does no end in human casualties or disaster. But any news about airplane crashes raises some questions in mind about aircraft safety. There are different causes of aircraft crashes and it is unwise to speculate the reason of the crash until you know the truth. Here are the top ten reasons for planes going down.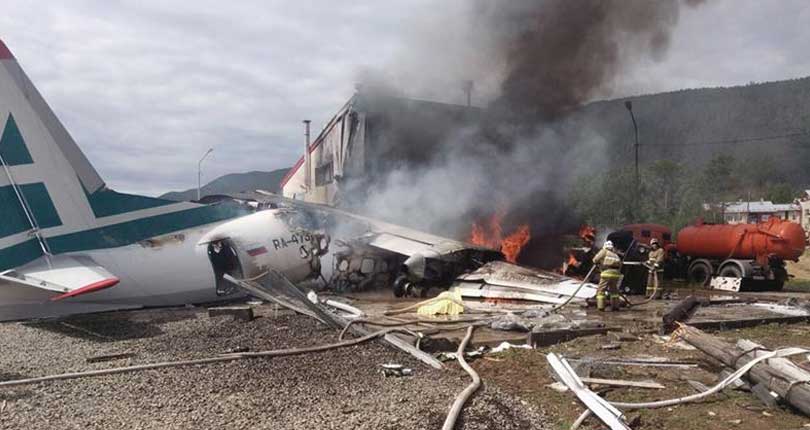 1. System Failure
This reason totally tends to fail in the power plant of the airplane. The power plant is of course the engine of an airplane. The jet engines and powered engines both are the power plants and if any inconvenience occurred during flight in jet engines or powered engines may end in plane crash. Now about 20% of fight accidents occur due to any mechanical failure. Although the engine technology has improved the design and manufacturing quality and engines are more reliable now as compared to decades ago when 80% of plane crashes occurred due to engine failure. But new technology means new types of failures also.
2. Weather Disasters
Around 23% of airplane crashes 10% of aircraft losses occur due to bad weather. Heavy rainstorm.fog, snow and thunderstorm make it difficult for the airplane to exercise during flight and end up in deadly accidents. The most dangerous type of weather related threats are high wind, visibility problems and skidding at the time of landing or take off.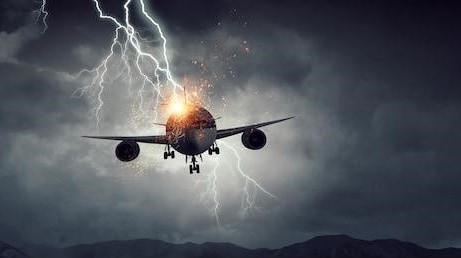 3. Error from Air Traffic Controller
One of the common causes of aviation accidents are caused due to air traffic controller errors. Pilots rely on support from air traffic controllers. They communicate with different planes at once and also take care of fuel and weathers into considerations. Any failure by an air traffic controller can result in more than one air plane crash.
4. Pilot Errors
Pilot errors are the most common cause of flying accidents. Around 50% of aircraft crashes occur due to pilot error. Planes need good management. Pilots are directly engaged with planes at every stage and if one opportunity goes wrong it can lead to vital flight disaster.
5. Sabotage
The risk of sabotage is much lesser than any other reason for plane crashes. There have been numerous attacks of sabotage by saboteurs. The terrorists' attacks are rare but are not less terrifying. Since 1950 only 8% of airlines crashed intentionally.
6. Undetermined Crashes
Black box of airplanes is the recording device placed in aircrafts to investigate aviation accidents. The data can be obtained from the black box but apart from data recovery and examining the wreckage, sometimes the flight data recorder gets completely lost ending in no evidence of crash. These crashes do not provide enough information to draw a definitive conclusion.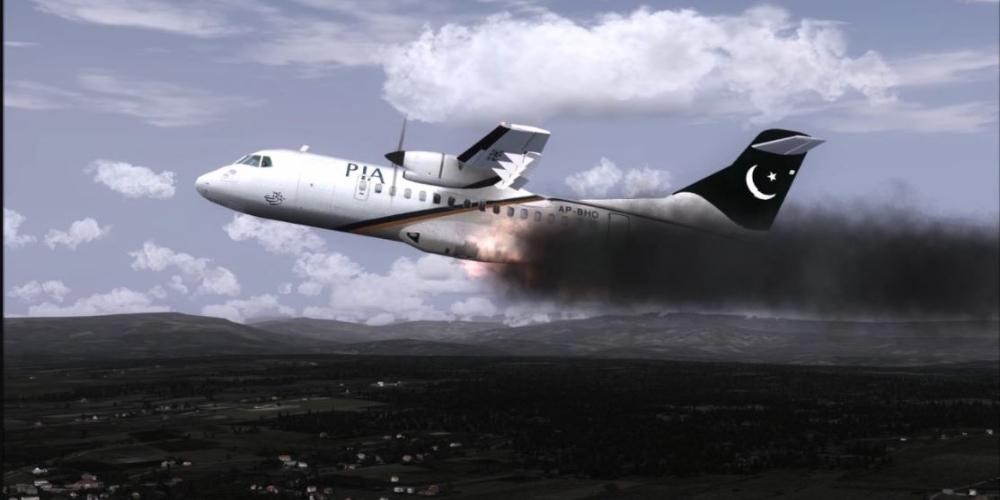 7. Mid Air Disasters
Mid air collisions are due to several reasons. During the flight the bird may collide with the wings or fan of the plane which can cause a major throwback leaving fire in the engine. It can also be defined as an aviation accident between two aircraft during flight. This is a rare category of accident but when it occur the results are catastrophic.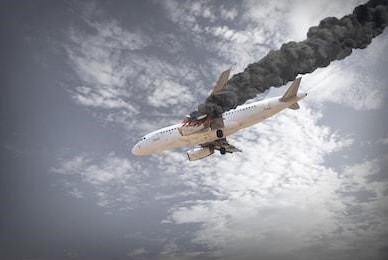 8. Fuel Shortages or no Fuel Onboard
Fuel shortage aviation accidents occur when the tanks get dry leaving the plane imbalanced and out of control. Before taking off the fuel calculation is a must considering dealing with potential encounters with strong headwinds and other factors which can cause the speed of the plane to get slow. If a plane faces such issues it may run out of fuel before landing. So a calculated amount of fuel must be required to keep the airplanes flying at a reasonable speed.
9. Fatal Helicopter Crashes at Low Altitude
In August 2015 near the airport the pilot fatigue and low altitude and unauthorized night time approach caused the plane crash in which 30 of the passers died. The pilot lost visual visibility and the plane crashed with 2AM into some trees.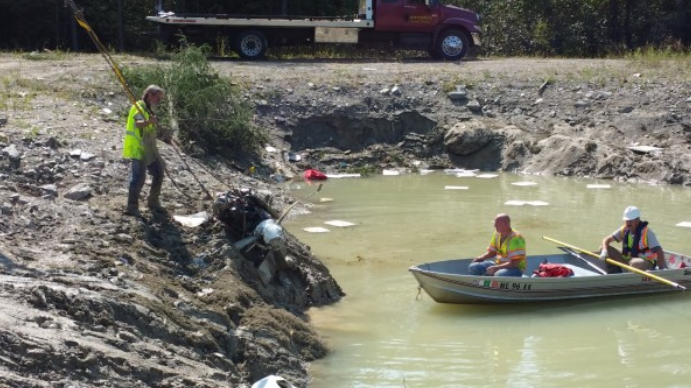 10. A CFIT /Controlled Flight into Terrain Crash
A CFIT crash occurs when an airplane with no physical damage flies into terrain, Water or obstacles in their way of no prior awareness of that obstacle by the crew members. Although airplanes are flown by radar we often but it might not be possible for the crew members to see an obstacle when they are moving at a speed of 300+ miles per hour.
University Of Management And Technology Umt Lahore
249 Articles
171 Articles
79 Articles
Punjab University PU Lahore
57 Articles
Punjab University College Of Information Technology Lahore
56 Articles
Allama Iqbal Open University Aiou Islamabad
55 Articles