Vision is the path of life that defines; what you want to do in your life. Just imagine that you are driving a car on a road, but you do not know about the destinations? Do you think this kind of aimless journey will lead you somewhere? The answer to both of the questions is a simple big NO. Without a vision, you cannot be successful as you are unaware about your future plans and possibilities. Thus, you are never prepared for the possible hurdles you may face and the best strategies you should make for passing through these hurdles.
Being a visionary person is an asset for someone; this may be either long term or short term. Both are important for a person who wants to have minimum deadlocks in his life. A visionary person has the ability to look beyond the limits; an eye can see. This is about evaluating all possible issue in your life, determining a great goal, and move towards it. But let me clarify one thing; there is a big difference between vision and goal. Here I am not talking about ordinary goals which can be achieved through a little hard work. By vision, I mean something dignified and almost unachievable; for which you have to make all efforts to make the one achievable.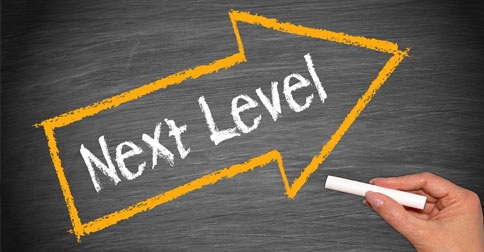 All the big names who earned respect and fame due to their great efforts were always visionary. Let me share a quote by Nelson Mandela; the greatest leader of his time, "Action without vision is only passing time, vision without action is merely day dreaming, but vision with action can change the world". Another quote that always haunts me is from Helen Keller; the great name in the history, "The only thing worse than being blind, is having sight but no vision". How true are the thoughts, but to what extent do we follow these great people? We are only the followers of the targets and goals, but are very unclear about the vision and its potential contribution in our lives.
Now; are we are we aware if we are thinking about a vision or a goal? Let me explain it to you, having MBBS degree or even winning gold medals is a goal, not a vision, but it may turn into vision if you think that you will do a great discovery in medical science. We see several students passing out every year. Everyone repeats the same statement, serving the humanity, but how many of these serve the humanity with its true spirits? The purpose of this example is to explain that starting on a good position earning high amounts and becoming rich is not a vision, these are just ordinary goals. Visions are beyond the personal interests of a single person, family or area. The greater visions are beyond the boundaries of interest and benefit the entire society; or even the world.
Follow the vision of Thomas Edison who served the entire world and the generations. Cherish the vision of graham bell who was visionary for communication at that time when no one could ever imagine that two people can talk from distance. Today we owe a lot to that vision that the phones are even not restricted through the wires, and people are connected from any corner of the world.
Try to turn yourself into a visionary person; you will see that your aims and targets will become easier and there will be great change in your approach. You will feel that the shorter vision points will be easiest for you and you will enjoy your life.
University Of Management And Technology Umt Lahore
249 Articles
171 Articles
79 Articles
Punjab University PU Lahore
57 Articles
Punjab University College Of Information Technology Lahore
56 Articles
Allama Iqbal Open University Aiou Islamabad
55 Articles