Cell phone; which started its journey as only a mobile phone, is now far more than that. It is now capable of vast number of functions though, for the basic needs, a phone provides facility for calling, video calling and sending voice and text messages. It is many in one and has replaced or housed many gadgets in one body under the digital technology. It is such a powerful and popular device that everyone on this globe owns one or at least wishes to have one.
It is a necessary item for everyone to communicate with the dear and near ones but many have it for business requirement. It has really changed the world, as now most of the basic functions of life now revolve around the cell phone. There is no doubt about its utility, though it is quite often misused as well, particularly by the young generation and more dangerously by the terrorists. Look at their ingenuity, the suicide bombers also use the device for their inhuman purpose.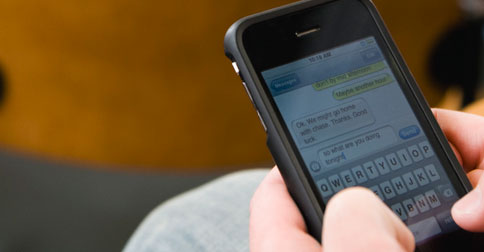 Coming to its use by students at college and university level, there seems nothing wrong in it. At that level, not only the students are matured enough to use it judiciously, but also it is their need to have this device. It is quite appropriate for these young people at college and university to use it, because due to the current law and order situations, one has to stay connected all the time. They should be considered grown up citizens with a sense of responsibility. They are mostly over eighteen years of age when they are given a lot of freedom. According to legal freedom criteria, they become independent to make decisions about their life. They can drive, be a fighter pilot or select a spouse for themselves. Comparing to these, use of cell phone is nothing and a very small issue hardly to be discussed. It does not remain something of big magnitude, impact or importance. Rather, at that stage it becomes a basic necessity of life in this modern age living.
They can be allowed to use it like any other grown up person because they are also sensible and realize their good or bad. To discuss this issue whether university and college students should or can use it, is a useless discussion, since there is no argument against it. However, they should prove themselves to be sensible enough, not to use it while attending the class, or in community gathering.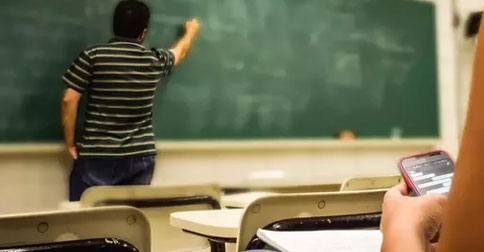 Obviously, cell phones cannot be allowed in the examination halls, classes, debates, workshops and other collective activity sessions. They are welcome to use cell phone judiciously like anybody. The current era is the age of modern technology, and we in Pakistan are also sufficiently blessed with great developments in the field. The study in computer sciences are also very much attractive for the new generation. in such a situation when the cell phone is almost paralleled the computer, this will be really unfair to deprive the students from this highly required device. They can, not only access internet to learn a lot of things, but can easily manage email correspondence, social media marketing; in case of business assignments, and even MS office functions to type and write something.
This develops even more favorable arguments for the use of cell phones in the college and university. However, we must understand that extremism is not recommended in the use of anything at all, so the young users must also understand the need of its use only according to need only to avoid any kinds of issues.
University Of Management And Technology Umt Lahore
249 Articles
171 Articles
79 Articles
Punjab University PU Lahore
57 Articles
Punjab University College Of Information Technology Lahore
56 Articles
Allama Iqbal Open University Aiou Islamabad
55 Articles