How can I live a balanced life?
We have so many things to do each day; due to several responsibilities and tasks. We assume multiple roles in our life, in our family and practical life, sometimes these jobs become overwhelming and we find it difficult to manage everything in a balanced way. Nothing can be so difficult if you spend a little time to think over and decide a careful strategy on it. It does not require so much time, only some quality time to prioritize things and see for yourself how many things require your attention.
Nothing is impossible
The first and a 100% guaranteed formula for success is the believing, "nothing is impossible". If you consider this, you will find ways to manage things and overcome all the difficulties. Accept the reality that there are only 24 hours in a day and you can only utilize a certain no. out of it, so make it possible to allocate everything its due hours. By proper time allocation you will find out that it was not impossible at all.
Scheduling is the key to the best time management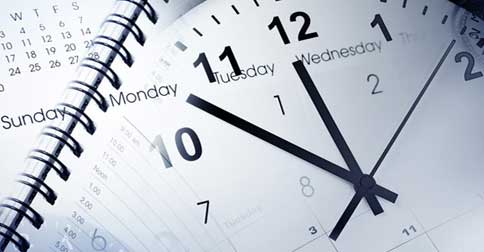 Yes; no one can ever deny that fact that Scheduling is the key to the best time management, you can never miss out anything. Take a few minutes to list out all the necessary tasks which you never want to miss and make a schedule, about what frequency is required for a certain task allocate the due required time for it and try your best to follow this schedule.
Your diary is your best friend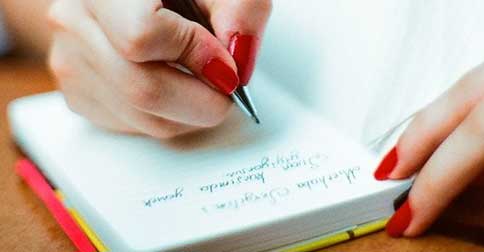 Believe me, nothing can ever help you more that the diary; by making this routine, you will get to know that your diary is truly your best friend. This friend will remind you everything; where did you plan to go today; at what date, you were invited to a party, or what are the priority plans which cannot be neglected at any cost. Note every important thing in your diary; only short notes of whenever you met someone and heard something important or plan something accordingly. There is no need to spend too much time on writing long details; short and precise notes will be enough for helping you, not to forget something important.
To Do list is not time consuming but a time saving strategy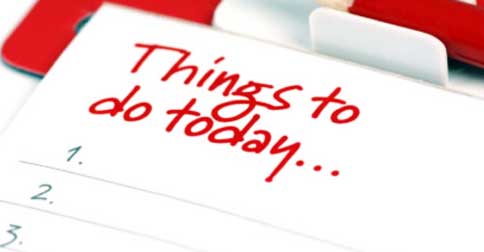 There are some misconceptions that by making all the planning habits, we increase our burden for some extra tasks and waste our time. Once you make this habit, you will see that making to do list is not time consuming but a time saving strategy. For this, you only have to do just one thing, spend only 5 minutes and note down the tasks you have to perform the next day. By doing this, the next day will begin without any wastage of time and you will have a clear list of targets to be met that day.
All of these tasks are not a burden but are a great help. You can interconnect all of these, for example that you can use diary for scheduling and making to do list. In the same way, with the help of diary you can have clarity about making schedule and to do list, because the diary is there to help you on your priorities. Only this way you will be able to know how you need to allocate time to each task; and if the scheduling is practical or not. The only thing required for this is your motivation to live a balanced life by managing equilibrium in the jobs and persons in your personal and practical life.
University Of Management And Technology Umt Lahore
249 Articles
171 Articles
79 Articles
Punjab University PU Lahore
57 Articles
Punjab University College Of Information Technology Lahore
56 Articles
Allama Iqbal Open University Aiou Islamabad
55 Articles