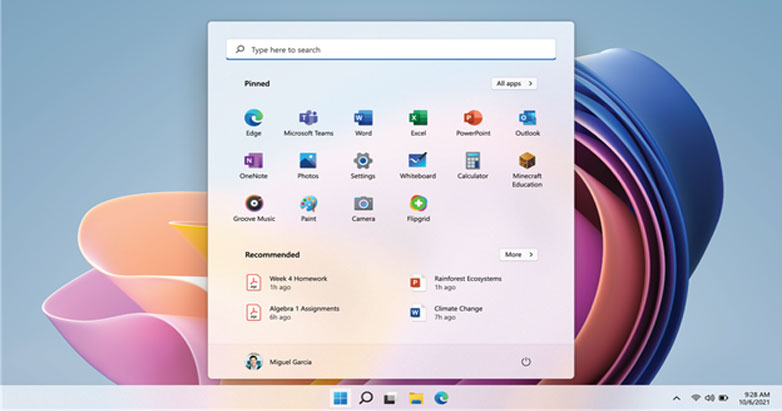 Microsoft has recently launched Windows 11 SE OS targeted towards schools and students and the education sector. Microsoft wants to students to adopt low-cost laptops with its new Microsoft SE as a new alternative towards chromebooks which have become very popular for schools in the USA.
Chromebook Popularity
As the trend of chromebooks is catching on due to affordability chromebook in comparison to regular notebooks. There have been complaints concerning Microsoft store not having enough apps when Microsoft previously marketed windows 10 with S mode targeted towards students and schools.
Microsoft previously launched windows 10 with s mode was not received well due to limited functionally in comparison to regular windows 10. Windows Store available in windows 10 S mode had a very limited number of apps to prove competitive towards Chrome OS.
Microsoft 365 Apps Suite
Microsoft is providing Microsoft 365 apps complete suite with Windows 11 SE this time. The new approach is similar to the windows 10X project before it got cancelled. Windows 11 SE will be exclusively available to schools and the education sector and will be targeting low-cost notebooks.
Microsoft head of education & marketing Paige Johson state that IT admin will be incharge of the installation of software and third-party apps in schools. Windows 11 SE will not ship with Microsoft store but will include support for third-party apps.
3rd Party App Support
Microsoft has provided a facility to install 3rd party app including chrome, zoom while also giving the ability to install chrome extensions but the final approved app list is yet to arrive. Microsoft had been engaged in dialogue towards various aspects of what students and teachers demand most from low-cost laptops for the last 18 months.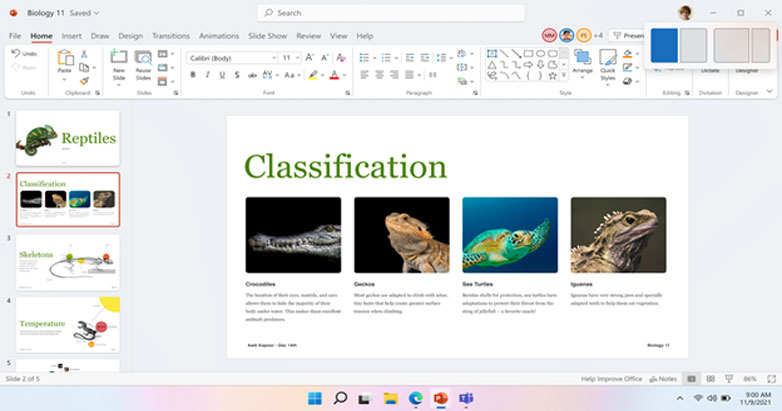 Feedback from people has enabled Microsoft to remove the function of multiple snap layouts in favour of single-mode allowing apps to be placed side by side as well as allowing apps to launch in full-screen mode by default as demanded by students in Windows 11SE.
Chrome Extensions
Microsoft has also made changes towards the widget section in Windows 11 SE as it has been removed as Microsoft considered the widget section distracting towards class. Chrome extensions have been enabled through Microsoft Edge browser by default, due to Students and teachers reliance on chrome extensions for work. Students documents are also available for work offline and backed up through OneDrive which further increase functionality.
Windows 11 SE will also give students new bloom wallpaper along with improve app management. Microsoft is making changes so that only one version of Teams or OneNote is available in Windows 11 SE in comparison to the two available in Windows 11.
Surface Laptop SE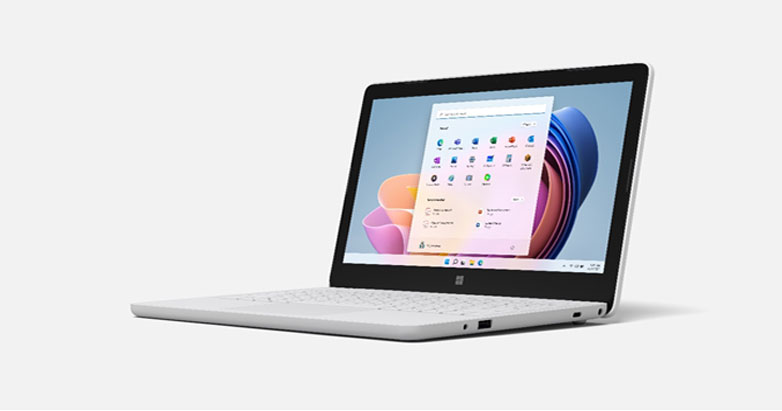 Windows 11 SE will be targeted and sold towards low-cost laptops for schools. OEM manufacturers like Dell, HP, Lenovo, Fujitsu, Positivo and Dynabook will be providing Windows 11 SE laptops in the upcoming months. Microsoft will also be providing its own Surface Laptop SE priced at $249. The Microsoft Surface base model will have Intel Celeron processor, 64GB eMMC storage, 11.6 inch HD screen and 4GB ram.
Windows 11 SE according to Microsoft will be at the frontline of its efforts to compete in the market with Chrome OS. Microsoft is trying to solve its mistakes towards overlooking what makes Chrome OS popular concerning manageability and ease of use.
IT admins will be facilitated with a simplified backend management console along with providing a full suite of apps like Office, Minecraft for Education, Flipgrid and One Note making life easier for IT admins. Students will simply just have to log in their information and they will be provided instantly with all their desired cloud documents and apps.
Window SE laptops are expected to arrive late in the year 2022 targeting the education sector market buying season.
University Of Management And Technology Umt Lahore
249 Articles
171 Articles
79 Articles
Punjab University PU Lahore
57 Articles
Punjab University College Of Information Technology Lahore
56 Articles
Allama Iqbal Open University Aiou Islamabad
55 Articles