The governor of Punjab is visiting Uzbekistan to enhance bilateral trade and cooperation. The governor of Punjab, Chaudry Sarwar met the governor of Uzbekistan's Namangan province Mr. Shaukat Abdul Razzaq. The leaders came to an agreement regarding improving bilateral ties among both countries and taking steps towards the formulation of policy concerning business community delegations exchange for improving diplomatic and economic relations, economic cooperation and enhancing trade.
First Uzbek Pakistan Joint Venture Medical University
For the first time in history, the governor Punjab Chaudry Sarwar has stepped forward to initiate joint venture cooperation among Uzbekistan and Pakistan by laying down the foundation for the first medical university to be opened in Uzbekistan's Namangan province with Punjab province cooperation.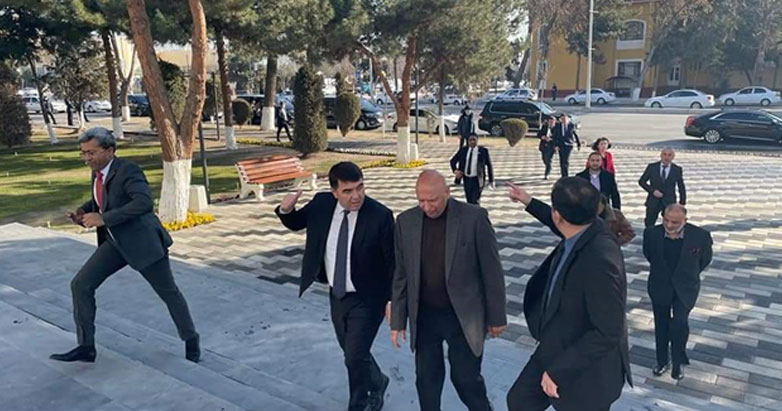 Uzbekistan Province Namangan's New City Project
The governor Punjab Chaudhry Sarwar took the initiative and invited Uzbekistan business community to invest in Pakistan. The governor also reviewed the Uzbekistan new "Namangan New City" project under construction.
The Namangan Province's deputy governor briefed the governor Punjab concerning the project details. Governor Punjab Chaudhry Sarwar also visited other factories with the Pakistani business community delegation and agreed that both countries must work together.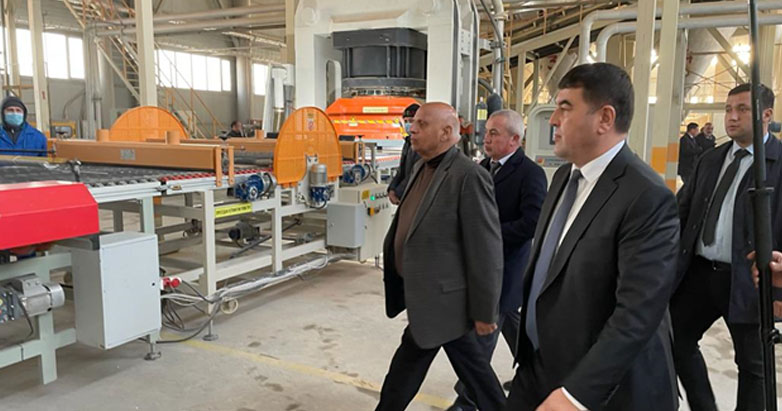 Importance Of Increasing Uzbekistan And Pakistan Cooperation For Economic Development
The Governor Punjab Chaudhry Sarwar expressed in a meeting with Uzbekistan's Namangan province governor Shaukat Abudul Razzaq that the relations between both countries are improving and they are getting closer to each other. Namangan Province will cooperate with Punjab government for enhancing economic development along with other areas.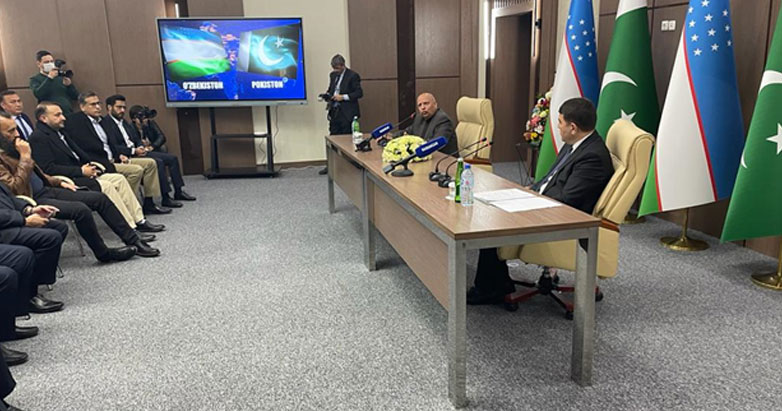 Governor Punjab Chaudhry Sarwar extended his invitation to the Uzbekistan business community and promised to provide all facilities and security for Uzbekistan investors who wish to invest in Pakistan.
Uzbekistan Technical Assistance For Increasing Punjab Cotton Production
Uzbekistan has agreed to provide increased technical assistance to improve and increase Cotton production in Punjab province. According to the statement provided by Governor house, Chaudry Sarwar, during his Uzbekistan Namangan province visit, laid the groundwork and initiative for the first medical university to be opened in collaboration with Namangan province. Various business community's leading personalities were also present on the fine occasion.
Uzbekistan Investors To Invest in Punjab Textile Sector
The Punjab Governor Chaudhry Sarwar met with various investors of Uzbekistan, including the textile sector, on his second day Uzbekistan tour. The Uzbekistan investors announced that they would be visiting Punjab province very soon for analyzing investment opportunities among various sectors. The governor Punjab addressing the joint venture university foundation ceremony expressed that he is happy to be given a chance to lay the foundation store for the historic university project started in collaboration with Punjab.
Uzbekistan's Seeks To Increase Investment and Employment Opportunities
The governor Punjab further expressed that more joint venture projects will be launched in the upcoming day, which will create more employment opportunities and increase investment between both Namangan and Punjab provinces.
The governor Punjab Chaudhry Sarwar expressed that he is grateful to Uzbekistan for assisting increasing cotton production as Uzbekistan agricultural experts shall be visiting Punjab province very soon. The governor also expressed that Punjab government is initiating special economic zones designed for foreign and domestic investors, which are being taken under Prime Minister Imran khan's vision.
The governor Punjab expressed that all international organizations appreciate and acknowledge Pakistan's stability and growth. The governor of Uzbekistan Namangan province expressed that their investors will continue working on the same pattern as they do in their country and are doing their best to increase prosperity and development. He further added that the Uzbekistan people are grateful for Punjab province support for initiating cooperation for the establishment of joint venture Medical University for Namangan.
University Of Management And Technology Umt Lahore
249 Articles
171 Articles
79 Articles
Punjab University PU Lahore
57 Articles
Punjab University College Of Information Technology Lahore
56 Articles
Allama Iqbal Open University Aiou Islamabad
55 Articles