Education is extremely important for a child's future. If they do not go to school, children would be at a disadvantage, when they go out into the world to start their own lives. On the other and, from the perspective of those who go to school, education is an essential part of a child's life. However, it is equally important that children take a break from his or her education. A number of studies have found that a lot of students are getting too many homework assignments, which leads to sleep deprivation, unhealthy stress levels, and related health problems. In turn, when students are pushed to handle workload that is out of sync with their level of development, it can lead to significant stress; for both children and parents.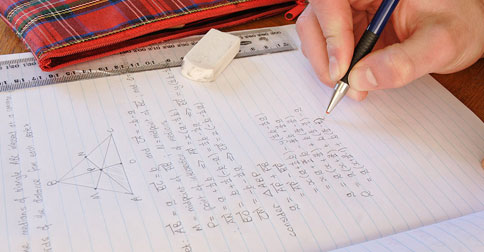 Studies have also found that student spend too much time on homework, which means that students are not meeting their other developmental needs or learning other critical life skills. They are likely to forgo activities, stop meeting friends, and participating in hobbies. Students feel that they are forced to choose homework over their favorite pastimes and hobbies. For this reason, students often groan, when they receive homework. This arose a question; to what extent should the homework be assigned?
Here are a few reasons; why homework is unpopular for students, and ought to be reviewed.
It can be Stressful: Extra homework can lead to unhealthy stress levels in a child. If bombarded with too much work, students can feel stress and anxiety should they fail to complete the assignment on time. this may even turn the whole perception of education as a stressful activity which may be really harmful.
It can be a Burden: The second reason that student should not be given homework is that they need time to rest and take their minds off work. With all the activities in school, students are already weary when reach home. They've already spent their day solving math problems, reading chapters and memorizing lines in school; additional work is really a burden.
Homework is Counterproductive: The stress of having to complete homework every other night can negatively affect students' performances in school, rather than the other way around. Students should learn in a classroom environment, but they also be able to spend time to do other activities related to outside learning.
Not that Important: It's hard to see the value in the work children take home. That's because some parents or tutors are the ones doing these assignments. This means that the benefits of homework as a learning tool are completely lost. The large amount of homework also means that the children cannot commit as much time to every task as they should.
It Consumes Time: As stated above, it's important that children spend with family, meet with friends and attend extracurricular activities so they can refresh their minds and bodies. Sadly, homework eats up the time children have, and they cannot spend time with their friends, and family, nor spend time doing their hobbies and developing their talents.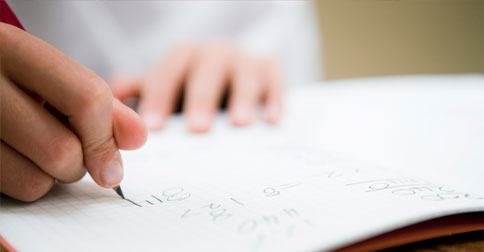 As important as learning is for the future of the child, so are other activities, for a successful future. In other words, I would stress that this is not the academic performance that is important, but it is the grooming that is more important which includes everything. Hence, we must look into the holistic view of personality development. Either teachers give less homework, or schools ought to completely abolish the idea of homework, since they must remember that students are human beings.
University Of Management And Technology Umt Lahore
249 Articles
171 Articles
79 Articles
Punjab University PU Lahore
57 Articles
Punjab University College Of Information Technology Lahore
56 Articles
Allama Iqbal Open University Aiou Islamabad
55 Articles