Biochemistry is the branch of science that could be termed as an amalgamation of Biology and Chemistry. It is the field that focuses the chemical processes undergoing in living organisms. It is a laboratory science which encompasses the study of living organisms at their molecular level and let us understands the real causes and developments of physiological systems, pathologies genetics and evolutions.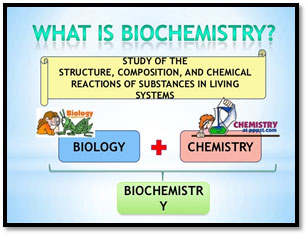 In Pakistan, Biochemistry is one of the departments, where admissions are taken on high merits as this study is quite similar to other medical subjects and demands serious concerns. Generally students with pre-medical backgrounds prefer to take Biochemistry as a major to complete their masters or other post-graduation programs.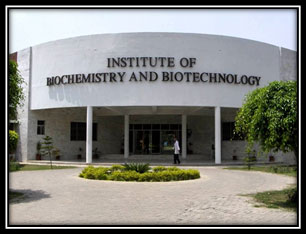 Almost every Pakistani institution (both public and private) with pre-medical courses is offering degree in Biochemistry .Some are specific for master's program while others are offering a full 4 –year BS course in Bio chemistry .See the table below.
Pakistani Universities offering MSC biochemistry (2 years program)
Quaid-e-Azam University - Islamabad

University Of Karachi - Karachi

Bahauddin Zakariya University - Multan

University Of Veterinary and Animal Sciences - Lahore

Hazara University - Mansehra

University Of Baluchistan - Quetta

Lahore Garrison University - Lahore
The Significance of Biochemistry in education:
The study of biochemistry is not restricted to a single field; in fact this branch has a great impact in every bio-chemical related study like from medicine to agriculture the student has to understand the fundamentals of biochemistry to advance in his choice of subject progressively.
The basics of Biochemistry are taught in the initial years of MBBS, Pharmacy, nursing, dentistry, agriculture and similar programs because without understanding the living bio-chemical process, one cannot advance in any life-oriented study.
Best International Destinations to study Biochemistry:
With the advent and advancement of global Biotechnological studies, the scope of biochemistry has reached a great height .Foreign universities are highly apprehensive to deliver the most modern curriculum with latest advancements in these life science subjects. According to an authentic subject based ranking the following universities are providing the best faculties for international biochemistry programs.
Harvard University - USA

Oxford University - UK

University of Toronto - Canada

University of Tokyo - Japan

Swiss Federal Institute of Technology - Switzerland

Karolinska Institute - Sweden

National University of Singapore - Singapore

University of Munich - Germany
Global Services of Biochemists: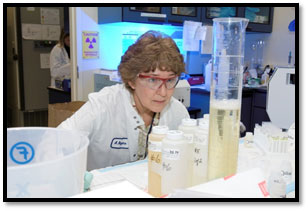 Notable Biochemist have brought revolutionary innovations in the study of life sciences .Some of them had studied complex structures like the telomere, a structure at the end of chromosomes to protect them while many went to space to explore the silent life of universe. Some are indulged in the protection of earth's natural habitats like rainforests etc. Thus studying Biochemistry will help you to join a variety of field and you can earn handsome bucks if you are really talented.
Scope of Biochemists in Pakistan: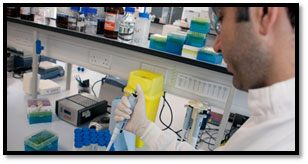 There are not many research centers in Pakistan but still biochemists are being hired in several sectors .Government of Pakistan hires biochemists in
Medical Teaching Institutions

Marine Fisheries

Forestry

Civil services

Food and nutrition departments
While in private sector many pharmaceutical industries have room for biochemists .They can join pathological labs and research centers ,food and nutrition based departments as well as Agriculture-based industries .Mostly Biochemists in Pakistan prefer to join teaching line as there are many opportunities emerging in medical colleges and other life science education.
International Scope of Biochemists:
Like other biological sciences, biochemistry has a sound scope in various international fields especially in research. Biochemists are even hired at space agencies like NASA to relate Life Sciences and Systems with the universe. Other designations and international scope for biochemists are:
Head of Compound Screening Department

Molecular Biologist

Department head of Protein Sciences

QC scientist

Experimental officers

Genetic Research officers
We hope that in near future Pakistan will become so resourceful to open many research institutes where life science experts are hired with their real worth.
University Of Management And Technology Umt Lahore
249 Articles
171 Articles
79 Articles
Punjab University PU Lahore
57 Articles
Punjab University College Of Information Technology Lahore
56 Articles
Allama Iqbal Open University Aiou Islamabad
55 Articles