Definition
"General: Bargaining (give and take) process between two or more parties (each with its own aims, needs, and viewpoints) seeking to discover a common ground and reach an agreement to settle a matter of mutual concern or resolve a conflict. Noun form of the verb negotiates".
"Negotiation is a dialogue between two or more people or parties intended to reach a beneficial outcome over one or more issues where a conflict exists with respect to at least one of these issues".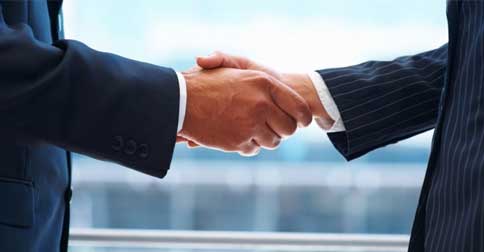 Negotiation is basically a method which is used to settle differences. It is a process through which we try to reach to an agreement without any argument and dispute. There are some steps for negotiation which are discussed below:
Emotion labeling:
Try to get connected emotionally to the other parts words or actions. This will show that you are showing interest to other person's actions and words. This works very effectively in any issue. It normally helps to find out the feelings that have driven the person to the argument.
Mirroring:
Repeating the last words of other party or the message of the other party. This will show that you have taken interest in other part or person. Mirroring is very helpful in early case of any issue or crisis. The negotiator build a confidence with the party so that they feel free to say whatever the actual problem is and build report and try to resolve it.
Present arguments clearly, concisely and with confidence.
If you are trying to suggest something in any place, try to present the suggestion or argument clearly and with confidence. This will avoid confusion and any pointless conflicts and doubts when you are trying to resolve any matter.
Remain Calm
It is very common issue that whenever you are in an argument you lose your patience and because of that things get out of your hand. So try not to succumbing to the pressure, bluffs, and elusive threat of the other party.
Stay alert and watch for verbal and non-verbal communication shown by members of the other party.
These include body language, gesture of members, their hand movements when they talking and the most important is the atmosphere of the room when certain matters are discussed. Because these things affects a lot to a person, and negotiation should be according to the atmosphere of the place.
Remain sensitive to needs and concerns
This includes all the need and demand of the other party who are having the argument.
Conduct negotiations in a diplomatic spirit.
Use tact whenever you deal with any sensitive issues by giving concession neither too soon nor too late because both situations can be bad in any kind of negotiation. Always see when there is need to be flexible and when not to be. Every situation needs different tactics.
Look for ways to smooth tensions, rather than aggravating them
Always try to reduce tension among the parties as much as possible. Never say or do anything which increases the tension in any way. As much as the tension is reduced there is more chances of resolving the problem as soon as possible.
Acknowledge what power is available and attainable.Try to use this power positively. This simply means that see what both parties need. Firstly know about the needs of both parties then try to find out a solution that both parties will be satisfied. This situation is known as win-win situation.
Adopt a Dense of humor
This means you need to observe both parties, try to know that who is telling the truth or not. Normally in negotiation, you need to trust your own judgment and for that keen observation is needed to each and word of both parties as well as their movements. What they are doing or their face expressions.
University Of Management And Technology Umt Lahore
249 Articles
171 Articles
79 Articles
Punjab University PU Lahore
57 Articles
Punjab University College Of Information Technology Lahore
56 Articles
Allama Iqbal Open University Aiou Islamabad
55 Articles