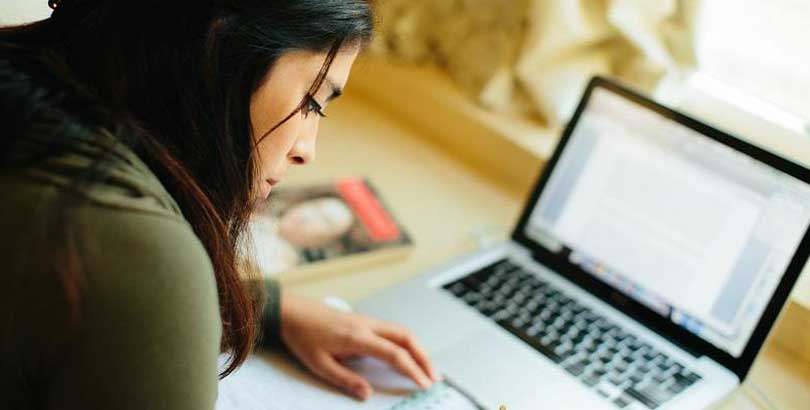 How To Continue Studies During the Coronavirus Lockdown
News Submitted By: Ilm Ki Dunya

26-Mar-2020

Views: 2608
People are suffering from a dangerous virus named as covid-19 coronavirus who puts every single life in danger. To stop this virus a lockdown has been started in every country. The schools, colleges, and universities in Pakistan are closed since March 16th, 2020 and there is no confirmed updates by government about how long the lockdown will go. Because of this lockdown, the examination session and many other educational activities throughout Pakistan have been postponed.
The examination sessions of 9th class, 10th class, 11th class, and 12th class are postponed. Moreover, several competitive and entrance exams are also postponed. The government of Pakistan is taking the possible steps to overcome the disease and soon the government will come with its new updates regarding lockdown and education rehabilitation.
How To Get Better Preparation During This Lockdown
For the purpose of better examination preparation, you are invited by Ilmkidunya to get all the potential sources of good examination preparation. Students from primary class to the middle, matric, intermediate or even higher education level can find the complete solution of their examination preparation. Students are offered online video lectures by Ilmkidunya. Students can find 9th class online video lectures, 10th class online video lectures and entry test preparation lectures on a daily basis to cover their syllabus.
Keep Engaged With Studies During the Coronavirus Lockdown
Students who have already covered their syllabus and are looking for the best examination preparation can find online MCQs tests including 9th class online MCQs tests, 10th class online MCQs tests, and intermediate online MCQs tests, etc. Students can find MCQs tests of almost all the subjects they are studying at matric and intermediate levels. Moreover, for every single subject students can find separate sections including Urdu subject online MCQs test, physics subject online MCQs tests, and online MCQs tests of all the subjects i.e. science subjects art subjects. These MCQs tests will help the students to cover their objective type paper.
However, in order to cover the subjective type of paper, students are offered online short questions and online long questions sections. Students are informed that they can find online short and long questions for all the classes and all the subjects. Besides these helping material, students can also find 10th class online textbooks and 10th class online past papers. Online textbooks help to know the given syllabus and with the help of past papers, students can take the idea that portions or questions of the syllabus are important according to the examination point of view. So, you are invited to join this online platform. Moreover, all the students are advised to share this platform to your friends or invited them to join this platform to get potential benefits free of cost.
Get All the New Schedule of Education Here
Students are informed that currently, we are not so sure how the education ministry or the government of Pakistan will reschedule the examination session and other educational activities. However, students are informed that they have to keep concentrating on their studies because anytime the new schedule will be published by the education ministry and students have to appear for an examination session. Moreover, here at ilmkidunya students will keep updated with every single notification from the education ministry. So, in order to keep yourself updated, stay tuned with us.