Every year, thousands of candidates appear for the annual board examination. To ace the matriculation exam is the desire of every student. It is the outcome of all the effort you have put forth in your studies throughout the year. Students sometimes get anxious after getting the date sheet in their hands. But, by following some tips, you can do well in your exams.
Be confident:
To excel in your exams, it is extremely important to stay calm and confident. A confident student is more likely to read and understand the paper well than a confused one. It will help you solve the paper within the allotted time without getting stressed or panicked.
Constructive Learning:
Indulge yourself in conceptual and constructive learning. Appearing for exams with conceptual preparation will lead to better results. It will enable you to solve any sort of question easily, especially the descriptive ones.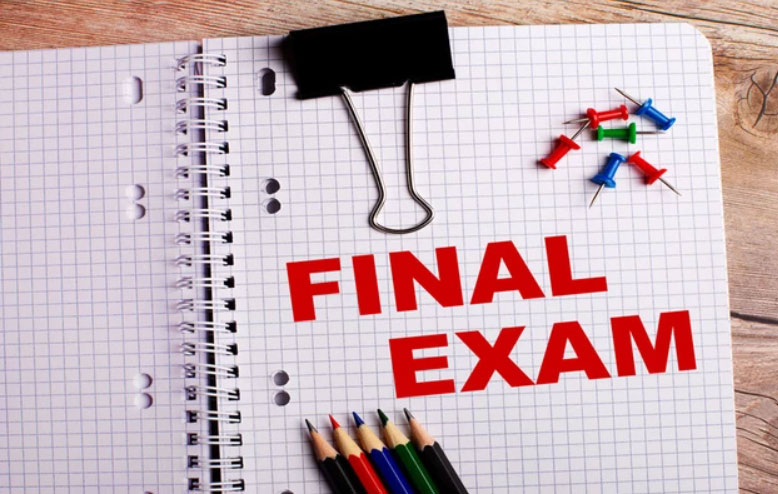 Revise the Course:
Ensure that you have completed your course work before the matric date sheet. It will be easier for you to revise the whole course when you get your hands on the 10th class date sheet. Without wasting your precious time, you can focus more on the important topics and
Prepare Model Papers:
Students should prepare the model papers issued by the respective boards. It will be beneficial for them to understand the paper pattern and the marks division before the exam. You will be able to concentrate more on the important topics than on other topics. Attempting model papers will also give you an advantage in gathering ideas to attempt within the time limit.
Enroll for Mock Tests:
Numerous academies conduct various mock test sessions before the final examination. It has surely increased the competition among students. With the help of mock tests, you will be able to attempt the test within the allotted time duration. It not only helps you evaluate your assessment but also helps keep the writing speed as per the time interval.
Paper Presentation:
Every student attempts a paper, but some grab the attention of the examiner through their paper presentation. Your answers will attract the reader if they are properly structured with appropriate headings and material. You can get some more marks with your paper presentation, as it will be easier for the examiner to read and check.
Eat Healthy:
A healthy diet leads to the healthy and proper functioning of the human body. Assuring the intake of healthy food will help you stay focused and grab knowledge more effectively than ever. You should be encouraged to take care of yourself physically to perform mentally.
Sound Sleep:
Getting enough sleep before the final exam is both a necessity and a beneficial act. It helps you stay focused during exam time. According to studies, a student can perform well if they get a good night's sleep. Studying for long hours late at night before the exams can result in dizziness and lethargy in the morning. Make sure to follow a proper sleeping schedule and don't let your body burden up before exams.
Group Study:
Discussions in a group study can help increase your knowledge. By discussing a specific topic with your peers, you can evaluate yourself and cross-check the information. Sometimes, your peers can explain a concept better than your own reading and exclude your confusion regarding a concept. It is better to discuss any topic with your peers rather than get involved in another talk.
Necessary Equipment:
A mild thing can steal your focus during an examination. To avoid distractions and stay focused on your exams, make sure you have all the necessary equipment before the exams. You should have the complete stationery kit, a roll number slip, a water bottle, and your date sheet with you.
* By following these simple guidelines, you can obtain the highest possible marks in your matric board exams.
University Of Management And Technology Umt Lahore
249 Articles
171 Articles
79 Articles
Punjab University PU Lahore
57 Articles
Punjab University College Of Information Technology Lahore
56 Articles
Allama Iqbal Open University Aiou Islamabad
55 Articles