3 Best Colleges for Accounting 2018
Do math and business make you engaged and captivated? If this is your c ase, you are more than likely to choose the major that embraces a great number of math classes, including business, finance, economics, marketing and statistics courses.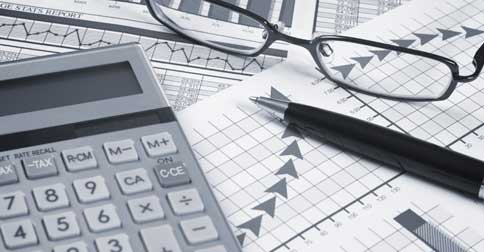 These young people who gain a degree in accounting automatically receive many far-reaching possibilities and can land a very good job in auditing, tax accounting, consulting and many other spheres. The case with cheating on education diploma mills problem of us students is not about these colleges at all.
As practice shows, many leading educational establishments for an accounting major are considered as universities of prestigious high level. These universities usually encompass business schools with a brilliant reputation. It is not so easy to be enrolled there because of very high standards. Moreover, such schools are extremely rigorous, following the main aim to prepare students for the rewarding career beyond the lectures and practical classes. They try to develop a well-structured curriculum and have a highly-professional faculty to make their accounting programs the best.
Speaking about the leading colleges for accounting in the USA in 2018, at the beginning of the year, ten of them were determined, but three more accounting universities will be included in the list.
Discover the best colleges to study accounting in 2018
Today accounting is in great request among the applicants. This is proven by almost 60 000 graduations per year in the USA. After the analysis of the most popular majors out of 388 possible options, it was determined that accounting takes the 7th place and continues to be popular in the country.
Graduates with a degree in Accounting enjoy a higher percentage of salary growth in comparison with their peers from the same college. The potential earnings at different career stages are the following:
$45 000 on the average after the career launch;

$75,100 during their mid-career.
To determine the best accounting colleges in the USA, the experts ranked institutions according to many factors, the most important among them are the quality of education, graduates' average salaries, and accreditation.
There is a wide range of colleges in the USA, and most of them offering courses in accounting are famous globally. When taking their accounting courses, you will definitely obtain the opportunity to meet and communicate with people who have various backgrounds. The best professionals in such fields as bookkeeping, taxes, financial statements, debits, and credits will share their knowledge and experience.
Take a look at the list of the 3 best colleges for accounting in 2018:
Bentley University (Massachusetts)

University of Illinois

University of Notre Dame (Indiana)
These high-level establishments can provide you with unforgettable student years and give you an ideal education in accounting, making you ready for a quick career start.
Why these top 3 accounting colleges are so highly ranked
Bentley University is considered as the number one school for accounting in the USA. According to the statistics, its graduates with the accounting degree receive almost 30% more compared with common graduates in the same field. Probably, that is also because of Waltham which is perceived as the perfect place for students who adore that kind of an active city life.
Furthermore, you will have a chance to learn more about many different nationalities, as Bentley attracts students from all over the world. The faculty includes only the best professors and educators who know accounting not only in terms of theory, as they possess great practical knowledge closely connected with our contemporary life and economy.
The University of Illinois takes the second leading place and is a very good option for applicants pursuing the degree in Accounting. They have many bachelor programs and as an addition to that, they offer degrees in accounting as well. Its graduates can easily find a worthy internship and job for career development and growth.
The University of Notre Dame can be a perfect option for young people interested in an accounting major. This University offers different graduate degrees in accounting especially for individuals interested in the degree of advanced level. Notre Dame University is located in the place which magnetizes people with its comfort and suburban environment.
Graduates with a Notre Dame degree in accounting have sufficiently high earnings during their starting career time, that is approximately $ 60,000 per year. It speaks volume, especially if to compare with the graduates with the same major but from other schools.
After such a small analysis of an accounting major and best establishments in the USA that provide it, you now better understand what you can have for your successful future. Of course, it is not so easy to apply there and be finally submitted, but if you succeed, that will be one of the most significant achievements in your life. Graduates are usually happy to share their feedback about the above-mentioned colleges, and what they say can even give you the feeling of friendly envy.
University Of Management And Technology Umt Lahore
249 Articles
171 Articles
79 Articles
Punjab University PU Lahore
57 Articles
Punjab University College Of Information Technology Lahore
56 Articles
Allama Iqbal Open University Aiou Islamabad
55 Articles