On the occasion of the session held in the Alley group of colleges, motivational speaker Qasim Ali Shah attended and discussed some important issues of life, highlighting the character and honor of a teacher and his children, saying that the honorable is only Allah. I have seen many teachers' children in my life who lack awareness and respect.
The greatest reward that Allah gives to the teacher after respect is a good and honorable child. No appreciation and no certificate better than that.
Qasim Ali Shah's heart-touching speech made all the audience his enamoured. Patron in Chief of Alley colleges, professor Dr. Akhlaq Shamsi, director operations Mughal Shamsi, Syed Naveed ul Hasan and other high officials attended the ceremony. While addressing Dr. Akhlaq Shamsi, he said that the purpose of the Alley group of colleges is to promote practical education and to brighten the future of Pakistan. He thanked Qasim Ali Shah and said that he had made the Alley Group of Colleges flourish. We are very grateful to you.
What are the advantages and disadvantages of online classes? I think there are some challenges to online classes. One challenge is that our children are not mentally prepared for them. Children who are well aware of technology and gadgets are taking great advantage of their own seriousness. But for all those kids who are not familiar with this technology, online classes are hurdle, so our teachers have the same problem. A large number of teachers are not aware of technology and when you are not aware of technology, you are not able to perform so well despite all these things and children start taking it lightly. Many students told me that when online classes started, it was all fun for them.They started making fun of it. Many teachers didn't know how to mute. Face expressions were weird. Secondly, as you present in the board examination, it has an experience. You teach in a copy, it has an experience , when you teach using the Internet and gadgets, it does not often have an experience , we also have to prepare our teachers how to use this technology better.Thirdly, our monitor, checker and assessment segment is a regulatory system, it can't be built through it, so what's the point when you give an assignment and can't check it? So all such problems are arising from online classes. It is determined that the time to come will be of online education but for that we have to prepare ourselves to take advantage from it. From the audience, one person asked: I have seen a lot of people who read a lot but there is no rhythm in their speech. What is the reason? They don't have memory or they can't relate? Mr. Qasim Ali Shah replied: It has two or three factors, one factor is that what they read doesn't actually relate,It is important to relate to what you read and learned, sometimes it can relate but not narrate.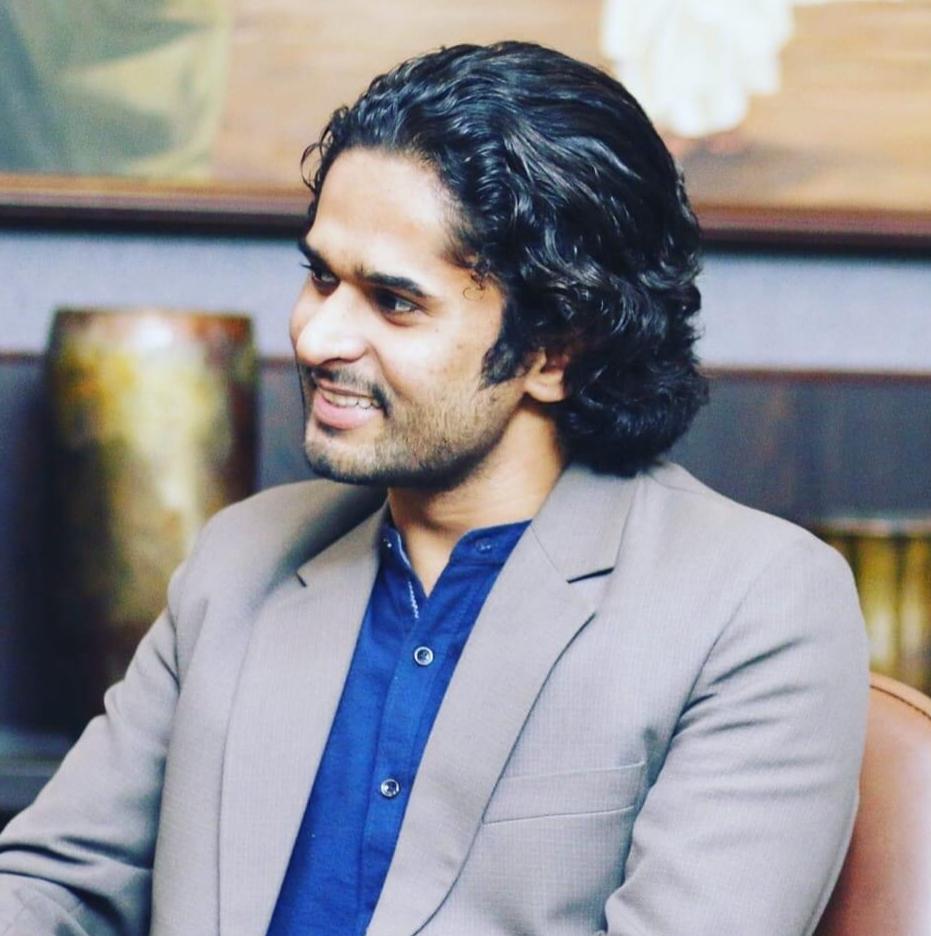 All the things that Maulvi is talking about are fine but the listener gets bored because he cannot narrate, he does not go back in time and talk, he is telling the whole history of Islam but he is not modernizing history. He does not modernize the advice that it can benefit your business, your home or yourself. There was an incident two years ago. I was giving a lecture in a place where property dealers were sitting. I told one of them to write RUSWAI on your mobile and translate it into English. When he wrote it, it meant DISGRACE , I told him to write DISGRACE and see the Urdu translation, so he said, RUSWAI. When the first revelation came to the LAST PROPHET HAZRAT MUHAMMAD (PBUH) , He went to the house. Hazrat Khadijah said, "What is the matter?"He said, "I am feeling cold, I am afraid that I will die."Hazrat Khadija said a sentence that "Allah will not disgrace you" because you are hospitable, you lighten the burden of the burdensome, you create ease, you fulfill the promise, you are good morals.
Here we got the law. The first mother of the Ummah Hazrat Khadijah said that if you do these five things, you will never be disgraced. The first thing is hospitality, the second thing is to lighten the burden of others, the third thing is to be good-natured, the fourth thing is to keep your promise, and the fifth thing is if you stand with the orphans and the poor, Allah is guaranteeing you that you will never be disgraced.
The entity of the universe on which our lives sacrificed is talked about the awesomeness of his life and the other character is also defined by the wife, who stands with him in difficulty and says that you are such a great human being, you have such a Great contribution so God will not leave you alone. Then, I said grab the key/formula now.
You used to call someone a great infidel, today you call him Quaid-e-Azam. You called someone an apostate and his funeral should not be read but today you call him a poet of the East. You issued a fatwa that his Kalaam/Poetry is haraam and the same Kalaam/Poetry is taught in our syllabus today. The purpose is to explain what the criteria is. It will be known in time who is Ehsan Danish, who is Wasif Ali Wasif who teaches English, who is Ashfaq Ahmed who sold his script and bought sofas. It all tells time.The era does not have an Angle because it does not have time to judge goodness.
A man came to Wasif Sahib and said I am addicted to hashish, help me to get rid of this habit.Wasif Sahib ordered more hashish and asked the man to drink it. There came a time when that man fell in love with Wasif Ali Wasif. One day Wasif Sahib said, "Dude, if i say something, will you obay?" He said, "If you order, I will take off this neck and place it in front of you." He said, "I don't want your neck," just give up hashish , this person immediately threw away hashish and repented for the future. This is the communication level, the skill of talking to someone. Let me give you an even bigger example, a man urinated in the mosque, companions of MUHAMMAD (PBUH) cursed him and started scolding him, but you (the greatest person in the universe) got up and cleaned the place.
Then, once again, a man spent the night with the PROPHET (PBUH). At night the man urinated on the bed and left without telling early in the morning. On the way he remembered that he had forgotten something of his own. When he came back, he saw that Sarwar-E-Kainat was cleaning the bed himself.
See how the Holy Prophet is reacting to the behavior of the common man.
Written By: Naveed Aslam Malik
University Of Management And Technology Umt Lahore
249 Articles
171 Articles
79 Articles
Punjab University PU Lahore
57 Articles
Punjab University College Of Information Technology Lahore
56 Articles
Allama Iqbal Open University Aiou Islamabad
55 Articles