"Power isn't control at all--power is strength, and giving that strength to others. A leader isn't someone who forces others to make him stronger; a leader is someone willing to give his strength to others that they may have the strength to stand on their own." Beth Revis
The above quote throws light on the fact that leadership is not only about supremacy and authority. It is not a mere position to fill in. It's the ability to lead others in a way that by the end all of them emerge as a single unified entity.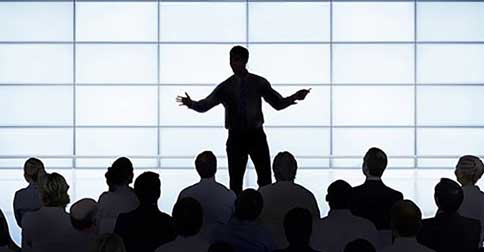 Leadership of an Organization
Now if all the above mentioned factors are mapped to an organizational leadership then unity becomes even more important. If the leader of an organization is concerned merely about his interests, only knows who to rule on his subordinates then impact of this will bring loops holes. All of them will be indulged in the activities that will bring benefit to them. Consequently they will be diverted from the path that can lead them to organizational success. Ultimately they will not be concerned about their organization at all. And there ultimate goal will become only to surpass each other. No one will really work on how to cope up with the real rivalries. This ongoing rage within the organization will limit it to only organizational politics. And no one will really be bothered about the broader spectrum i.e. achieving organization goal.
Leadership and Office Environment: One and Same
At first glance many of you will wonder that about the above phrase. How can possibly be leadership and office environment are one and same??? Surely they are. Leadership has direct influence on office environment.
Leadership can bring either unity or discord. It is the main building block of organization. Obviously when employees are content with their leadership they can put their all efforts to bring benefit to their organization. Once they do not feel that are run by some bossy attitude the path to success to organization will become vivid. Your employees will feel that they are actually worthy and are acknowledged equally. They will fully cooperate and complement each other abilities. You can run as a positive, focused and a motivated team that has a common goal. There will one united team that will be pursing their simple goal.
Now if we look on the other side of picture then it will be revealed that meager leadership severely affects organization. If the building is not laid on firm block then how can you expect your walls to stay intact? Now relate this example analogically with an organization. Think of leader as a base and employees as walls. Can this organization survive? And clearly you got your answer that it is impossible.
More Articles From
Saffa Tariq
University Of Management And Technology Umt Lahore
249 Articles
171 Articles
79 Articles
Punjab University PU Lahore
57 Articles
Punjab University College Of Information Technology Lahore
56 Articles
Allama Iqbal Open University Aiou Islamabad
55 Articles