1. Read! In the Name of your Lord, Who has created (all that exists),
2. Has created man from a clot (a piece of thick coagulated blood).
3. Read! And your Lord is the Most Generous
Surah Alaq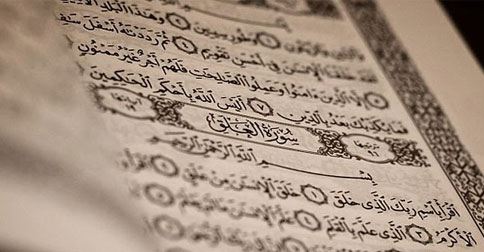 The significance of reading is indubitable as the first revelation of Quran, asked our beloved Prophet (P.B.U.H) to read!
Experts have been debating the demise of reading habits with the emergence of on-line info system, but this is absolutely wrong as reading has its own addiction and once you fall into this addiction you can't survive without reading.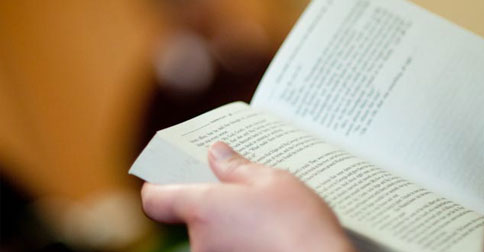 The first thing a child learns when he goes to school is to read. However, reading is not restricted to small children, in fact college students, teachers, researchers, health professional and even retired persons are in a habit of reading to gain knowledge and pass their time constructively.
READ TO UNDERSTAND: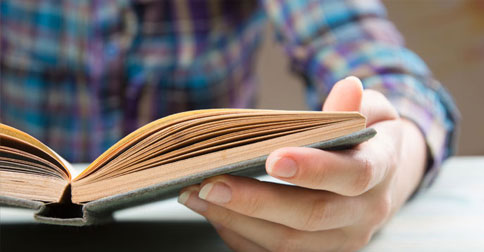 Reading does not mean to flip pages without comprehending anything .Just reciting some vocabulary does no justice to reading .The real goal of reading is to comprehend. Whether, for your college exam or just for killing time, read to understand the content.
Effective Reading Strategies: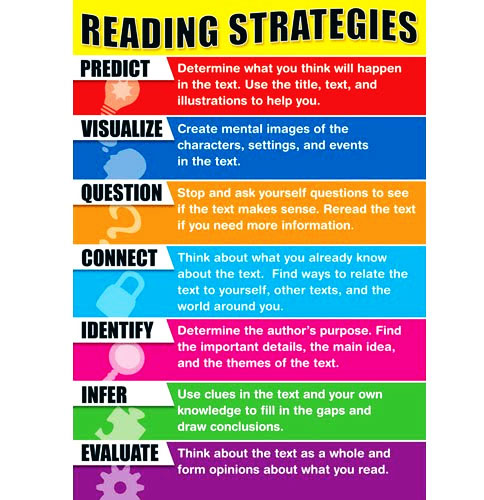 The following useful tips will develop effective reading skills.
Before you read, screen your memory to work out what you know about the topic. If the topic is new, read slowly.

Craft questions about the topic in your mind.

Break your reading into segments for better understanding.

Evaluate the purpose of reading as different materials require different strategies.

Apply skimming and scanning technique: Skimming is the process of reading main ideas within a passage that will deliver the overall concept of the content while through Scanning you can find specific information speedily. In scanning you get an answer of a query and skip the irrelevant details.

Take help from the topic sentence. Each paragraph generally begins with a topic sentence. A topic sentence delivers the main idea of that paragraph.

Don't begin with a difficult block of text, start with an easy writing, Try to read those things which suit your taste and for text books begin with the topic of your interest.

Both fiction and non-fiction reading is good for starters as non-fiction reading will add info to your existing knowledge while fiction material will boosts up your imagination.

Get in practice and develop a good reading speed.
Benefits of Reading:
Reading is the habit of geniuses. It is one of the most influential habits of successful personalities around the world. Reading has countless benefits.

According to Ken Pugh, PhD, president and director of research of Haskins Laboratories, The parts of the brain that have evolved for functions—such as vision, language, and associative learning—connect in a specific neural circuit for reading, which is very challenging," This reading habit offshoots the human brain to think and concentrate.

Reading releases stress as a study has revealed that the stress levels of regular readers dropped by 67 percent, more than that of the other groups.

Another research has estimated that we learn five to 15 percent of vocabulary through reading, in fact for small kids, the vocabulary size is directly proportional to the books they read.

According to York University researchers, Reading stories can deliver life-changing perspective. When you are disguised in your favorite book's characters you develop the ability to understand others' feelings. Seeing the world through an author's point of view help you understand human emotions and behaviors.

The academic significance of reading is very clear as you have to read everything in your text book to gain the knowledge, whether it is a language art or a scientific logic, you can proceed ahead without reading.
6 reading suggestions for teens:
The Diary of a Young Girl by Anne Frank

7 Habits of Highly Effective Teens, by Sean Covey

Primates: The Fearless Science of Jane Goodall, Dian Fossey, and Biruté Galdikas

Detective novels by Ibn Safi.

Bang-e- Dara by Allama Iqbal

Chaltey ho to cheen ko chaliye Safarnama by Ibn E Insha
USEFUL LINK:
How to read a book
https://www.dawn.com/news/1301836
University Of Management And Technology Umt Lahore
249 Articles
171 Articles
79 Articles
Punjab University PU Lahore
57 Articles
Punjab University College Of Information Technology Lahore
56 Articles
Allama Iqbal Open University Aiou Islamabad
55 Articles