It does not matter that in which field you wants to get involved in, doctoral scholarships can help you reach your aim. However, every PhD program is different that's why you should gain wakefulness on the desires, charges as well as the other things involved along with getting your degree. You should furthermore decide on whether the advantages of degree outweigh the charges as well as the risks connected with it. The main thing is that you make a decision that will further your career objectives.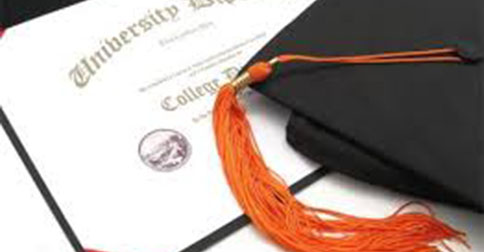 Getting doctoral scholarships for Pakistani students
You must have heard about PhD scholarships, and also how these scholarships make getting your PhD quite easier. All at once, not everybody is provided with a scholarship, that's why you must be aware of the criteria restricted for the scholarship. Depending upon your residency, you might have some government scholarships available. In most of the cases, separate institutes will grant scholarships and hence the candidates can continue their studies without worrying regarding their financial issues. You can also some find private scholarships that help from the open-handedness of wealthy persons who donate money to help others to continue their further studies. At the last, you must look out for as many sources as available.
PhD Scholarships Requirements
As mentioned earlier, accepting PhD scholarships depends on many factors. Mainly, though, you must display the capability to complete the degree at a high level. Those providing the scholarships will look to people who attain a high standing while getting their previous degrees. Moreover, you must prove that you are directed to follow through as well as receive your PhD in order to be deliberated.
Advantages of a Scholarship
The advantages of PhD scholarships express for themselves, because they deliver you with the money that you requires to complete your study. Normally, a PhD costs an aspirants approximately $30,000. This is what your tuition costs if your school does not cover the tuition for you. In some programs, it is likely that the school will pay for your tuition, since the university relies on you to complete research. In other programs, however, you are responsible for paying your own tuition.
In addition, you must pay your living costs for the entire time you are in school. This may involves paying for housing, food as well as other extra costs that you have. These costs can add together rapidly as well as it becomes quite difficult to work during full time study.
Prevent Debt
If you have the prospect to apply for scholarships, just make sure about that you grab it. Getting a scholarship can cut down on your debit hugely and also permit you to begin your post-doctoral life along with the clear slate. Even if you just receive enough money to pay your institute tuition fee, it will still censor on your balance ominously.
University Of Management And Technology Umt Lahore
249 Articles
171 Articles
79 Articles
Punjab University PU Lahore
57 Articles
Punjab University College Of Information Technology Lahore
56 Articles
Allama Iqbal Open University Aiou Islamabad
55 Articles