Job seekers must prepare for their job interviews, even if they are the most intelligent and qualified. Interview skills must be learned and there is no way to make a great first impression if the candidate does not prepare well beforehand. As you go for a job interview, you must remain enthusiastic and upbeat throughout the interview process. That is because you are trying to sell yourself, your skills, and let the employer know about your competence regarding what you know or do not know. As you prepare for your interview, you will be more able to take the challenge head on and feel more relaxed in the process. In other words, if you are applying for a job you love to get, you will perform better during the interview.
Practice and Prepare
Employers typically ask these job interview questions, so review them beforehand to practice your answers. A strong answer is one that is informative but not lengthy, citing concrete examples, exuding your unique abilities that backs up your resume. It is highly recommendable that you emphasize the most relevant skills related to the position as well as the skills that will be most rewarding to the employer. Make a list of requirements that will apply to the position and match them to your experience.

Dress for The Job or Company
You cannot walk into an interview as an interviewee wearing informal or causal dress code and expect to get away with it. It is a good idea to be well dressed and know what to wear when you go in for an interview. The main aim is to be presentable. It depends on the company culture and the position you are seeking whether you wear a suit or something less formal. Before the interview, call the company to find out what is the dress code. If you do not know then it is a safe idea that you wear something formal.
Listen
Knowing what is best for an interview is important, but listening carefully during the interview is equally important if you want to make sure, your answers provide the information that is needed. An interview tip which is crucial is to listen. Your interviewer is constantly providing you with information, either directly or indirectly. If you are not hearing their information, you are missing an opportunity to succeed. Good communication includes listening, and it allows you to communicate in the appropriate tone and pace.
Few Words Ring Louder
Answering interview questions in such a way that you tell him more than what is required could be a fatal mistake. People who have not prepared beforehand can ramble during their answers, often talking themselves out of the job. Understand the job posting and match your abilities to the requirements. Then, prepare for the interview and relate only the information in the job description.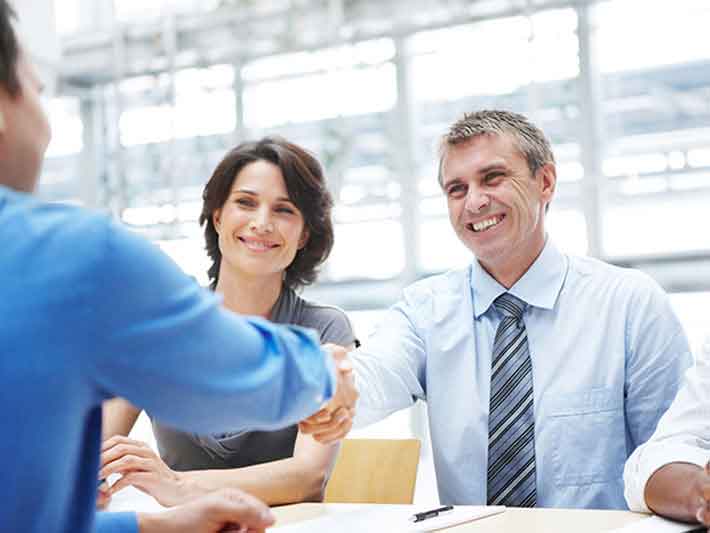 Research about the Company, and Show What You Know
The company and its industry need to be researched about before you respond intelligently to a question of what you know about the company. Of course, these sorts of questions would not be asked, so you need to show what you know by doing your own research. Your company's website should provide many valuable insights about your company's history, values, employees, culture, and recent achievements. These other places that might help are the company's blog and social media accounts.
Be on Time
Make sure to be on time for the interview. To be on time means a few minutes early. If necessary, drive to the interview location before the interview begins so you can plan your route and estimate your travel time. It is essential to recognize the time of your interview in order to optimize your planning and ensure that you finish the interview as quickly as possible. It might be a good idea to spend a few extra minutes finishing up your outfit, brushing off your nerves, and going in and out of the restroom.
Try to Stay Calm and Do not Panic!
While at a job interview, try to remain calm and relaxed at all times. It is important to remember that your body language often tells the interviewer as much about you as your answers. Telling the interviewer more than he needs to know may be a fatal mistake. Prepare for an interview by reading through the job posting, matching your skills to the position's needs, and making sure you relate only those details during the interview. When you do not do this, you may ramble when answering interview questions, which can be detrimental if you chatter everything mindlessly.
University Of Management And Technology Umt Lahore
249 Articles
171 Articles
79 Articles
Punjab University PU Lahore
57 Articles
Punjab University College Of Information Technology Lahore
56 Articles
Allama Iqbal Open University Aiou Islamabad
55 Articles