Technology has revolutionized the education system and the advent of 3D printing has altered the learning system. This new technology is helping students in every field of study.
3D Printing:
3 dimensional printing or 3D printing is a process of making three dimensional solid objects via the integration of digital data.3Dprinting is also known as additive manufacturing.
A 3D printer does not print an image or text on paper rather, this technology prints objects. Instead of using ink, it uses substances like metal, plastics, rubber etc. It scans an object and then slices it into layers. Later the slices are again configured into a physical object.
The 3D model: Working and History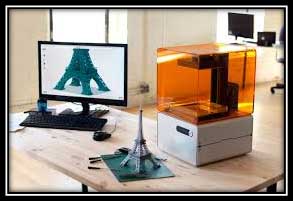 Through 3D printing technology a person can design a 3 Dimensional object primarily as a sketch on a computer and later a solid tangible model is produced on the computer screen. This is a completely digital procedure where no manual labor or mechanization is required. The final product is a solid model which is not as durable, or functional as the actual substance.
The concept of 3D printing was originated in 1984 when visionary Charles W Hull introduced stereo lithography — a printing process that creates a 3D object using a layer-by-layer manufacturing process, accessed through digital assistance.
3d printing have limitless application .From trade to scientific research this technology is dominating every field .The most prominent influence of 3D printing is on Educational regions as this technology is helping global students to understand the real concept of their lesson.3d printing is assisting students from every subjects .The following are some examples of the benefits of 3D printing in exclusive subjects.
3D printing and Biology: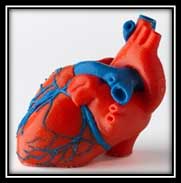 Biology students can easily study about life and living mechanisms through 3D printed life-sized models of organs, biomechanics of organisms, fossilized bone structures, functions of human cells as well as the internal structures of plant species and much more.
3D printing and Chemistry: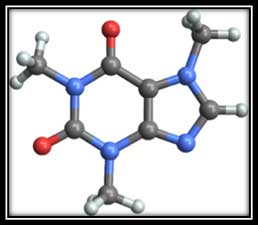 Students can learn much about chemistry through 3D printing like they can understand atomic structures which make them realize how a chemical reaction takes place. Students can sketch 3D line-angle representations of complex structures like tetrahedral structured molecules that are composed of precise bond angles.
Advanced chemistry students can develop new polymer filaments and organic materials from 3D printing. Students can learn mechanical, electrical or thermal properties through 3D printing.3D technology can also print organic matter such as soil, food, and nutritional constituents. In biochemistry and biotechnology 3D printers are working efficiently to develop human cell replicas.
3D printing in Engineering and Architecture: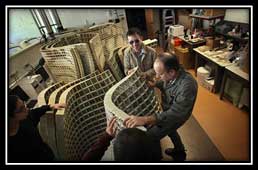 The electronic or mechatronics engineer can integrate electronic components and circuitry in 3D printed components. They are now able to learn electronics and robotics to control the manufacturing processes of the future.3D modeling will help in Industrial design.3D modelers and Industrial designers take help from additive manufacturing.
3D printing in Arts and Fashion: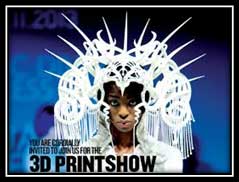 Not only science subjects but Arts and Crafts education is taking advantage from his 3D technology student's imagination goes high using 3D printing to develop sculptures, mechanical artwork, or molds. In the fashion industry, 3d printers are helping to design jewelry, outfits and even shoes. Effective and flexible materials allow designers to create abstract, organic, and customized features in art work. For example in sculpting, students draw digital models and then turn them into actual masterpieces.
Growth of 3D Technology in Pakistani Education:
Fortunately 3D Printing technology is rapidly growing in Pakistan. Many companies and intellectual students have already stepped into this zone and are working hard to benefit Pakistani education system through 3D printing technology. However, this new field requires exposure and training with proper availability of hardware and software. Students and entrepreneurs are quite confident that With a proper Eco system they will produce skilled personalities all over Pakistan to print every model just like other developed countries.
It seems that 3D printing has a real future in Pakistan. Students can soon access the perceptible product design and fabrication through 3d printing via their computers. Pakistani students have already developed a functional prosthetic robotic arm through 3d printing and much more is still in queue.
USEFUL LINKS:
3D: The future is printed
https://tribune.com.pk/story/637748/3d-the-future-is-printed/
University Of Management And Technology Umt Lahore
249 Articles
171 Articles
79 Articles
Punjab University PU Lahore
57 Articles
Punjab University College Of Information Technology Lahore
56 Articles
Allama Iqbal Open University Aiou Islamabad
55 Articles