In Pakistan the rate of family conflicts is increasing day by day and hence the ratio of divorce has also increased during the few past years. Divorce and remarriages are multifaceted processes and such type of family transitions prominently affects the children's emotional behavior and their academic performance as well. The main problem and reason for such type of family conflicts is lack of awareness and education. After the divorce, the divorced mother has to work day and night in order to provide their kids all the basic facilities and to lead a happy life. In such situation mothers cannot give time to their home and family and then the real problem arises.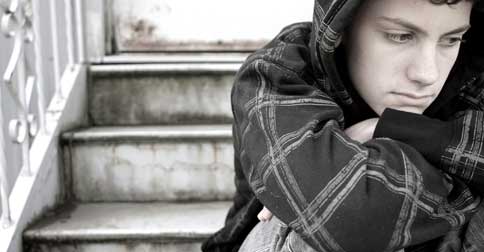 Personal matters like broken families, misunderstanding, economic instability and many other such disturbance results in student's depression that leads towards lower grades and eventually forces many students to drop off from education. Family backgrounds are clear effects on a student's personality and on his overall academic performance.
The home experiences of children greatly affect the student's educational performance and achievements. It has been scientifically proven that child behavior is determined by the circumstances he faced in home during his childhood. The students having a disturbed family remain anxious and aggressive. They remain stressed and continuously feel a lot of pressure on their minds. It effects their interaction with other people and their overall performing ability. Being a teacher I witnessed a lot of such students who were good in their performances but after having their parent's lives unstable they become dull and cannot perform well in studies. Parent's conflicts distract students from their goals and they cannot focus on their studies.
What can Parents Do?
To cope with such problems teachers and parents should do parallel efforts to resolve students insecurities regarding their disturbed family. Most parents do not help teachers and school administration to resolve such family dynamic problems. Thus problems keep rising and become worst. Parents should go to schools and talk to teachers about the performance of their off springs and must help their kids in study while they are at home.
It is a fact that students who are helped by their parents in doing homework are good in overall academic performance. Moreover both parents should avoid conflicts in front of their kids. They must try to compromise so that their children's life can run smoothly. Youngsters should also try to avoid taking stress of their home environment and must focus on their study.
Tips for students to focus on their studies
Students must have control on their emotions and negative thoughts. They must try to ignore the mental disturbances and focus their minds towards their study. The best way to overcome family disputes is to talk to your parents about them and tell them that such type of behaviors is annoying you mentally. Arrange personal talks with your parent or teacher to overcome the stress. A student must try to convince their parents to compromise or to find a solution about the disturbances.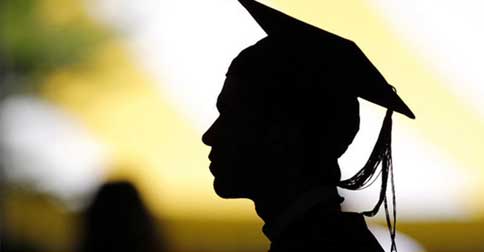 Indulge yourself in positive activities. Make your own environment and try enjoying it. Do what you like and take help of your elders where needed. Make your study schedule and follow it regularly. Set your goals and work hard to achieve them.
Talk to your parents on daily basis about your study, exams and result. This will help you to get your parents attention. The more you will improve your result by focusing on your studies the more happiness you will give to yourself and your family.
More Articles From
Fawad Zafar Ahmad Khan
University Of Management And Technology Umt Lahore
249 Articles
171 Articles
79 Articles
Punjab University PU Lahore
57 Articles
Punjab University College Of Information Technology Lahore
56 Articles
Allama Iqbal Open University (Aiou) Islamabad
55 Articles