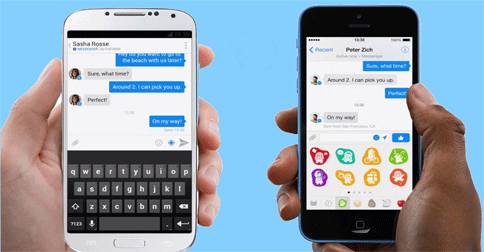 Six months after WhatsApp enabled end-to-end encryption for its large number of users, finally the Facebook has followed suit, rolling out the similar encryption on its Messenger.
This new app on messenger now permits the consumers to converse along with their friends and family without the fear of being monitored not only by hackers or the government agencies but also Facebook itself.
You might also Like: Earn money from YouTube; here is a simple guideline
It is a big relief for users given the recent development that Yahoo handed over emails of its users to US intelligence agencies.
A representative of Facebook told some international sources that the company just finished rolling out "Secret Conversations" to all 900 million Facebook Messenger consumers in the past few weeks.
Though the company's software updates for iOS and Android have not point out the encryption feature, anyone who updates their Messenger app will now find the "secret" option on the top right of the "new message" display screen.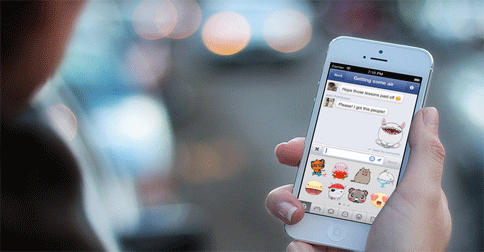 The user can easily activate the new encryption feature available on messenger simply by tapping on a user's name in any regular chat.
'Secret Conversations' feature needs to be permitted manually for each and every chat and it can just be activated if both participants have the latest version of the app installed on their devices.
After enabling the feature, the user will have the option of setting a self-destruct timer on his messages — anywhere from 5 seconds to a day.
Though, the encryption is not available for group chats and it does not support GIFs as well as videos, however you can still share pictures and use stickers.
Given below is a step by step guide on how you can start a secret conversation:
How do I start a secret conversation?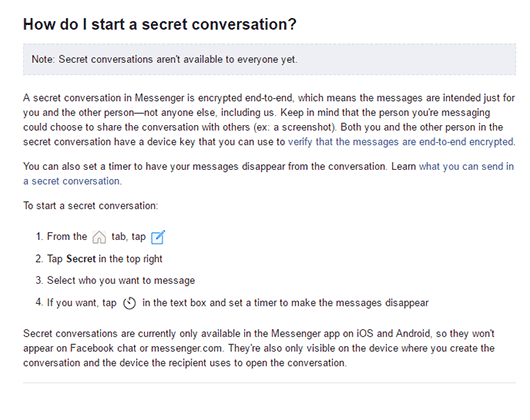 What can I send in a secret conversation?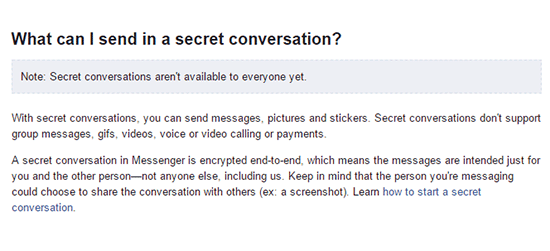 How do I delete all secret conversations from my device?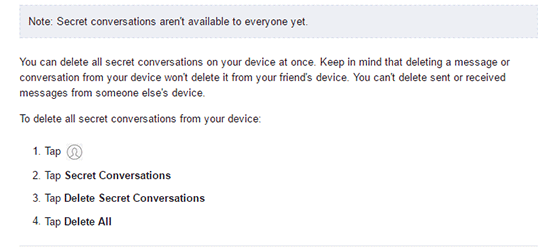 University Of Management And Technology Umt Lahore
249 Articles
171 Articles
79 Articles
Punjab University PU Lahore
57 Articles
Punjab University College Of Information Technology Lahore
56 Articles
Allama Iqbal Open University Aiou Islamabad
55 Articles