Some students ask, "What is the use of Islamiat 1st year paper scheme for Punjab board?" Well, to answer this aptly, there are many reasons to use 11th class Islamiat pairing scheme 2023. One of the reasons is to revise the syllabus thoroughly. Throughout the year, students have to retain diverse sets of information about various subjects which poses difficulty to clearly remember which topics are important, how many short questions will be tested on the exam from a particular topic, or what long questions will inevitably be tested etc. The Islamiat assessment scheme 2023 informs students exactly what they need to study for their exam to succeed with flying colors.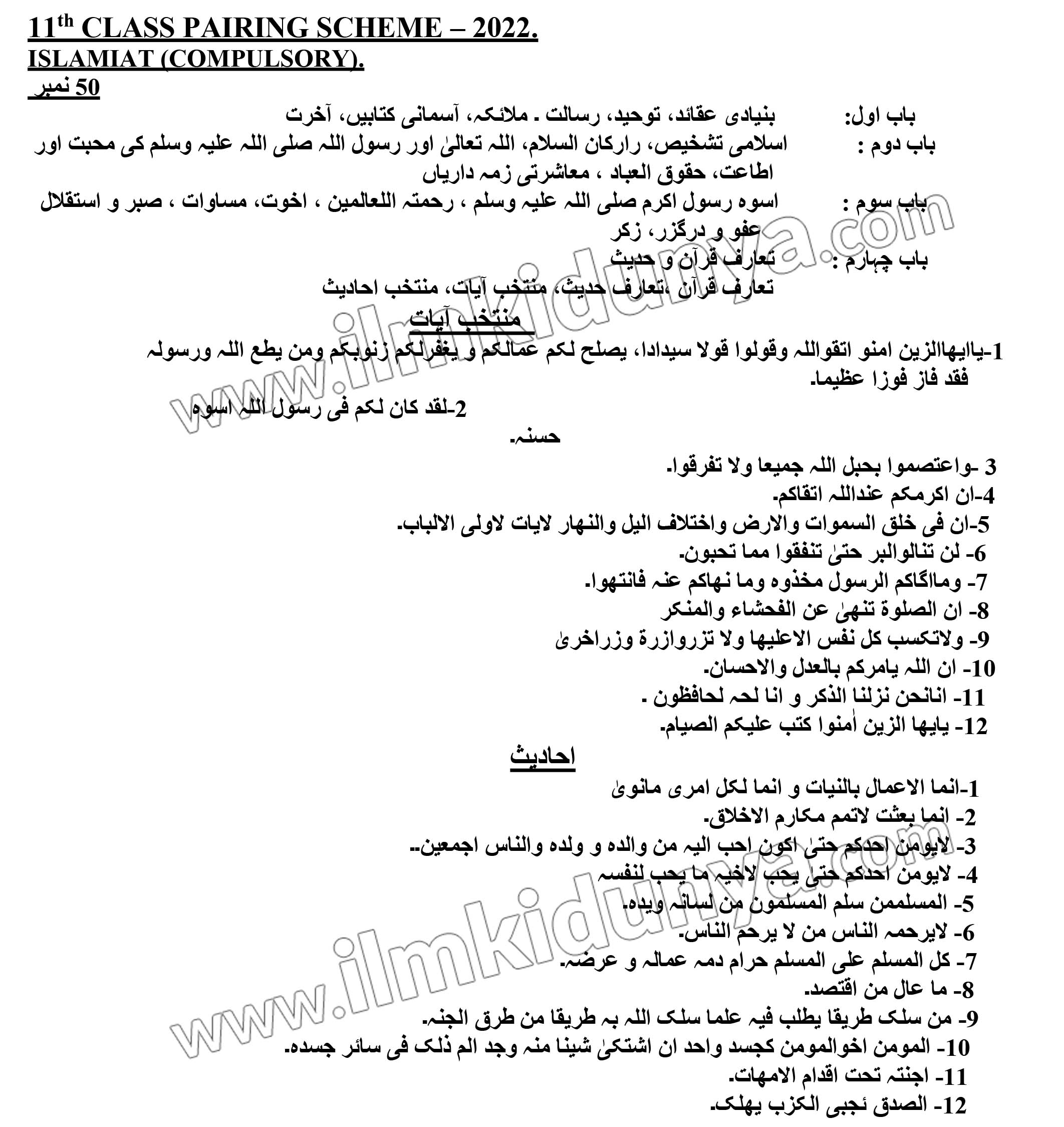 Accompanying your study sessions with 11th class Islamiat paper scheme 2023 will be fruitful because you will know how much effort is required of you to study. You do not want to spend hours on topics that are not included in the exam and waste your precious time. Study smartly and effectively with Lahore board assessment scheme 2023. Utilize this time to your advantage and practice Islamiat past papers with a detailed assessment scheme. Practicing past papers is important to clarify concepts and scientifically it has been proven that examining/testing topics yourself can help you remember more. Pairing assessment schemes with thorough revision and past paper practice can improve your scores dramatically.
Pairing Scheme for Punjab Boards
This assessment scheme 2023 is the same for all Punjab Boards, including Multan board, Rawalpindi board, and Sargodha board etc. Below, you can find attached the pairing scheme for Islamiat for the academic year of 2023. Our website offers Islamiat past papers that you can access right now through your computer or any smart device. Ilmkiduniya is one number student resource that not only provides pairing schemes but also delivers online lectures, date sheets and more. Visit our website to fulfill your educational needs.