The Urdu course is offered to students by the Punjab Board. By virtue of this course, students gain mastery over their Urdu language comprehension, reading, writing etc. Those students who want to understand Urdu poetry or want to become poets themselves will enjoy this course the most. Learning Urdu broadens students' horizons about the language and they get to appreciate it more.
According to 1st year urdu paper pattern, the exam paper is divided between comprehension, poetry, and essay writing sections. This means that students will gain competencies in how to write proper essays, comprehend poetry, and increase their Urdu vocabulary repertoire. Grasping these key skills is the main objective of this course.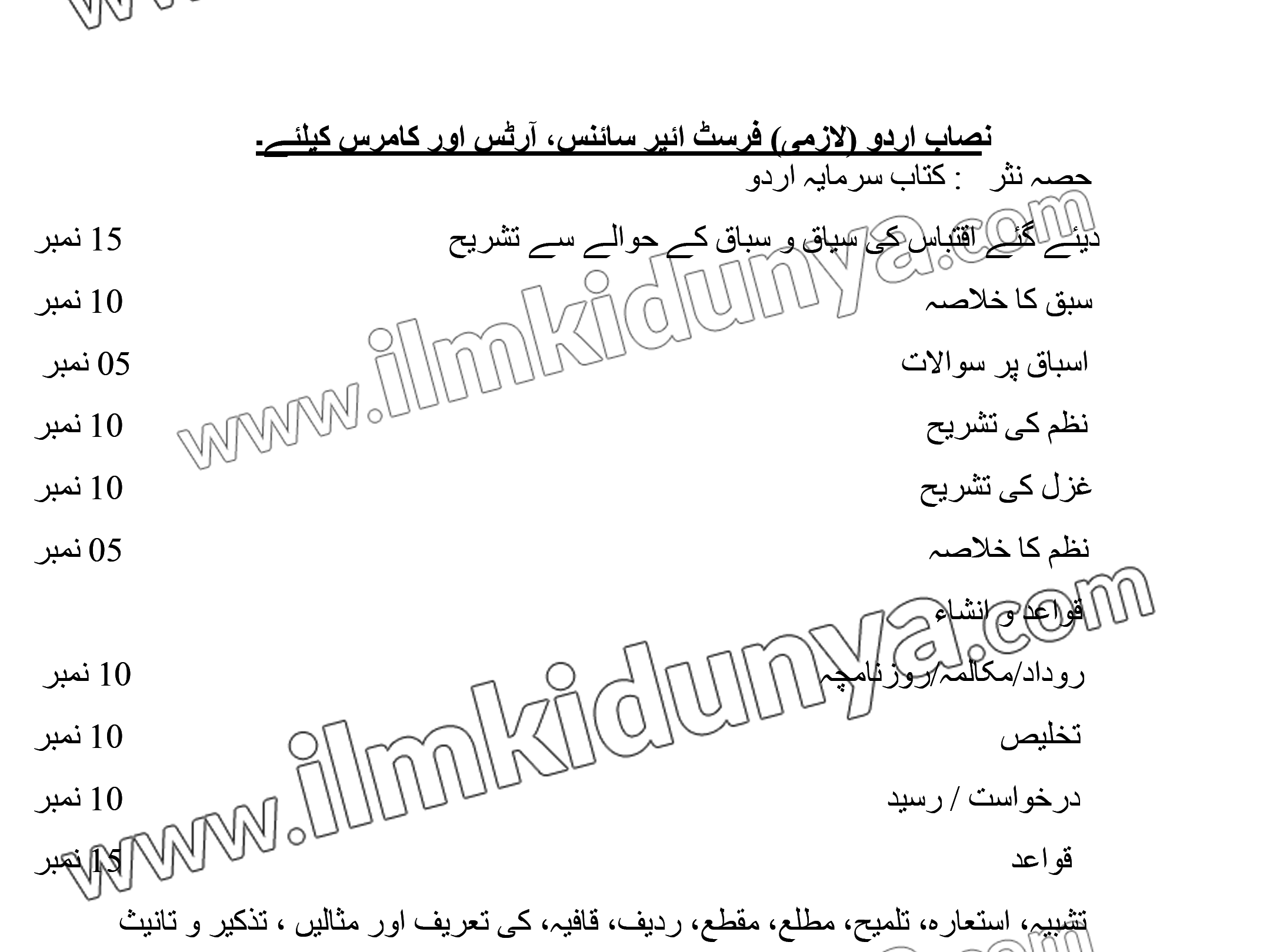 Urdu Paper Pattern 1st Year 2023
To succeed in the Urdu Paper students need to possess the latest 1st year Urdu Pairing Scheme 2023. This urdu paper pattern 1st year 2023 is an essential component for your success. The reason behind this is that paper schemes divert student's attention towards the topics that will inevitably appear on their paper. Having clarity as to what will be tested on the exam day; gives students clear direction about what they need to study.
This gives them clear goals to accomplish in order to succeed in their exam. The Urdu 11th class paper scheme 2023 is attached below on this website. Moreover, students ought to know that across all boards that come under Punjab Board, e.g. Lahore Board, Multan Board, Shahiwal Board, etc. adhere to the same paper scheme released by the Punjab Board.
Prepare Past Papers
To revise successfully and productively, past paper practice is a must. After you finish learning your Urdu syllabus, it is imperative to test yourself. The best way to know if you have understood all the topics is through practicing past papers. Examining yourself, will help you identify all the weakness in your knowledge areas; so, that you focus on fixing your weakness and increase your chances of scoring exceptional grades.
Moreover, past paper practice also teaches you to manage your time better; so, that when you are giving your final exam you will not succumb to time pressures and finish your paper on time.