With the increasing demand for accountants and finance managers in all business activities, there is a wide range of career opportunities in finance/accounting. The candidate after the completion of the degree can work as theFinancial Accountant, Forensic Accountant, Auditor, Chief Financial Officer, Management Accountant, Financial Advisor, and Tax Specialist.The skills that are in great demand among financial and accountant professionals include financial analysis, Accounting, Sales, Financial management and reporting, Project management, Technology skills, and Data analytics. So the candidates are notified to get updates about the latest announced finance and accounting jobs from ilmkidunya.com. Moreover, all the other job-related information is also provided here that guides the candidates to pick the best job to make a successful career.
Job Opportunities of Accounting/Finance
The job of accounting/finance requires the skills that are needed to analyze the business problems and are beneficial to use the financial information to progress the business and support the decisions related to it. There are vast options that the candidates can select for the specialization and then select the future career opportunities according to it. The candidates looking for the Accounts Jobs in Pakistan and Finance Jobs in Pakistan are informed to check the latest job opportunities mentioned on this platform. Accounting/Finance is considered as a highly specialized degree program that provides exposure to the candidates about their particular fields. Through this degree, the candidates can get the expertise and gain the knowledge and skills that are essential to perform a better job in the future. Some of the Accounts and Finance Jobs in Pakistan are listed below that the candidates can pursue according to their own interests.
Financial Analyst
Treasury Analyst
Controller
Financial Manager
Management Consultant
Personal Financial Advisor
Accounting Manager
Budget Analyst
Accounts and Finance Jobs in Pakistan
A systematic and comprehensive accounting of the financial transactions related to the business. Accounting also refers to the process of summarizing, analyzing and reporting this transaction. Financial statements that summarize the operations of a large company , financial position and cash flows for a given period is a brief summary of the hundreds of thousands of financial transactions , it may have entered during this period. Accounting is one of the key functions for almost any business; it can be treated with an accountant and bookkeeper in small companies or large financial management with dozens of employees of large companies. If you searcher for accounting and finance jobs you reach right place Ilmkidunya is here to help you find Accounts Jobs.
Here you will find lots of accounting and finance jobs which is published on newspaper. Ilmkidunya is most visited educational site this site team is working for the perfection of education in Pakistan for last 11 year. We've seen a lot of unemployed people, trying to go through a dozen newspapers, to find a suitable job that matches their skills. There is no need to find Finance Jobs from newspapers we shared all newspaper jobs in this page on daily basis. You can also share these jobs with your friend using social media site. We have facility of Jobs alert service, you just have leaved your Email address and our team will deliver alot information about jobs. This service is very helpful for all jobs seekers. We hope we will help you to find your ideal job.
Requisite Skills for Accounts and Finance Career:
A candidate should be talented enough in the specified field for handling all the tasks efficiently. The professionals must be efficient to grasp the new concepts and strategies in a better way. The tasks assigned to the financial experts are of great responsibility. That is why the candidate must deal with all the duties carefully to avoid all kinds of inconveniences. The candidate must possess the remarkable analytical ability. The candidate should have a sound knowledge of industry technology. Moreover, interpersonal skills are also considered essential in this regard. The skills necessary for an accountant and finance specialist are as follows:
These skills involvethe knowledge required for recording accounting transactions. They also include a strong understanding of the applicable accounting regulations. The individual must be capable of making financial statements and budgets commendably. The tasks and duties of an accountant majorly depend on the understanding of accountancy rules and policies. These policies help businesses to grow rapidly.
This skill is quite helpful for allowing you to look at the situation accurately. Moreover, you can simply understand the ways to interpret the situation. Thus, you can ultimately come with an intellectual response. It has technical applications which involve financial or data investigation. The wider applications include generalized problem-solving. Thus, these skills help you analyze data in a better way. You can also relish improved practices of decision-making. Hence, the candidates should be aware of the techniques of planning and prioritization.
Technical skills required for a career in finance & accounting are related to the use of technology. The use of technology makes it easier for you to manipulate a large amount of data without any discomfort. The candidates need to understand the functioning of various tools to manage their tasks appropriately. Users can stay updated with modern tools and their functionality in this way.
Effective communication skills are regarded as the most significant factor assessed by the employers while taking interviews of the candidate. In the field of accounting & finance, better communication is required for dealing with the queries of clients flawlessly. This aspect also assists people to give financial advice without any difficulty. To generate the trust of the client, the professional needs to interact effectively. Efficient interaction ways are quite useful for attracting more clients to your business.
Various skills of the candidates are also evaluated if they are seeking a job in the accounts & finance field. Financial skills are of paramount significance in this regard. These skills include compliance, estate planning, handling money, etc. The candidates must also be aware of the investment principles to cope with all the duties assigned to them. They should also be capable of managing time to fulfill all the task requirements without any procrastination. Stress management is also an imperative aspect viewed in the candidates for better performance.
FAQs
Learning Outcomes in the Field of Accounting and Finance:
People in the field of accounts and finance can take advantage of multiple learning outcomes. The personalities of the students are molded according to the requirement of the marketplace. Thus, people can find new ways of development by making use of innovative strategies. After completing the degree in this particular field, the students can learn various crucial things which are as follows:
The candidates must be capable of validating knowledge with the help of this degree program. Moreover, a thorough understanding of the organizations is also offered in this manner.
Increased understanding of the interdisciplinary nature of the business field is also offered through this study program.
The candidates can be capable of researching different aspects as per their requirements. They can easily collect and manipulate data by using advanced business strategies.
The students are made aware of the cognitive skills. These skills are quite beneficial for critical thinking and let people solve complex business problems. They can lie in the category of structured or unstructured problems.
In addition to all the aforementioned aspects, the students are also made efficient enough to communicate impressively.
The candidates can be made capable of managing reasonable expectations for future operations. These expectations help them to evaluate the extent of improvements required in a business.
An individual can also learn accounting plans for handling the financial tasks of the business appropriately.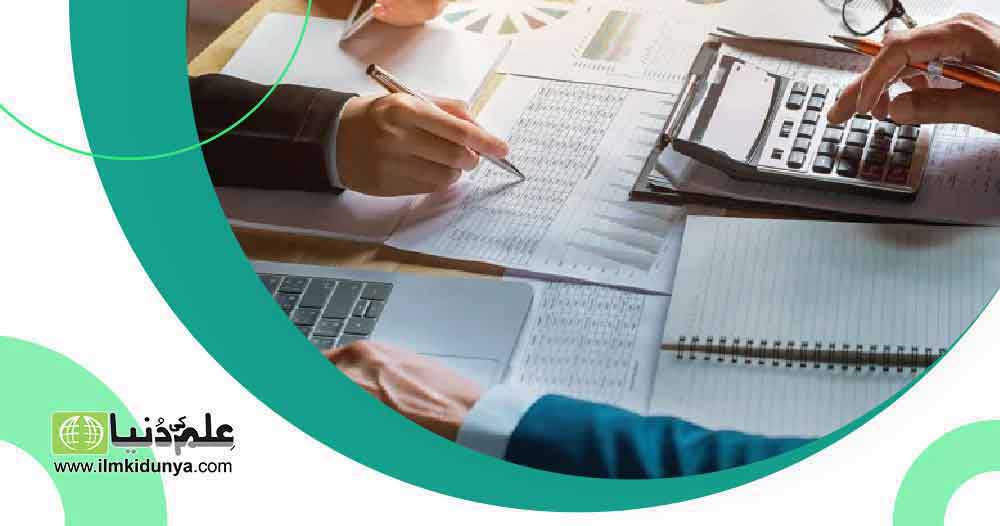 Reasons Behind Selecting Accounting & Finance Field:
The accounting & Finance field plays a significant role in improving the standards of living. The complexity of life is simplified by following advanced techniques in this subject area. These techniques assist people to collect the financial data of a company in a better way. Moreover, the data is handled with perfection in this way. Here are some impressive reasons behind the selection of this specific field:
A great variety of future jobs are available in this field for the satisfaction of people. The candidates do not need to wait so long for their dream job in this manner.
The need for an accountant in every business is quite imperative because of their significant job responsibilities. These responsibilities include the interpretation of complex tax laws and ever-changing regulations.
The increased demand for accountants is responsible for enhancing future job opportunities. They are liable to manage and decode financial information accurately.
This field helps you to move into new markets and explore innovative business tactics. Additionally, you can start new business ventures by implementing extremely efficient accounting techniques.
The people with true businessman spirit can launch new products by avoiding unprofitable moves in this way.
This field allows you to find creative ways to reduce waste and unnecessary spending. It permits you to take tough decisions perfectly without harming your business.
Educational Requirements:
The candidates need to view all the educational requirements before moving toward their careers. The qualification requirements for accounting & finance jobs in Pakistan are given below:
The aspirants can apply for Finance Jobs if they have a minimum of a bachelor's degree in the field of accounting, finance, or business. Most of the students move forward in this field after completion of their BBA.
Candidates with a Master's degree can relish more career opportunities. People after completing their MBA can start a new business, work as an entrepreneur, or find a job related to their field.
However, the candidates can also move into the accounting field after the completion of the finance degree program.
In a nutshell, any candidate with a bachelor's or master's degree in the relevant field can easily get an Accounts jobs in Pakistan 2022. The relevant fields are accounting, finance, business, economics, statistics, etc.
Growth Options in the Field of Accounting and Finance:
If the people are looking for fields with increased growth options then accounting and finance are considered the perfect match in this regard. These career options allow people to make their future successful by taking advantage of wonderful job opportunities. The growth opportunities in that particular field are as follows:
The Institute of Forensic Accountants of Pakistan is play a great rule in promoting this field. It develops and endorses the science of Forensic accounting. This institute is also working to provide proper training to individuals for great Finance jobs in Pakistan 2022.
The individual can relish a wide range of growth opportunities with the help of accounting jobs. These careers involve financial analysts, advisors, actuaries, etc.
People can initiate their business after the completion of these specified degree programs. Various accounting strategies are followed for the development of the business.
The financial information of each company is collected, recorded, and manipulated with the help of these strategies. This information is quite helpful for offering details about different business operations.
Candidates with experience of at least 2 to 3 years in the relevant field are highly preferred for offering incredible future job facilities.