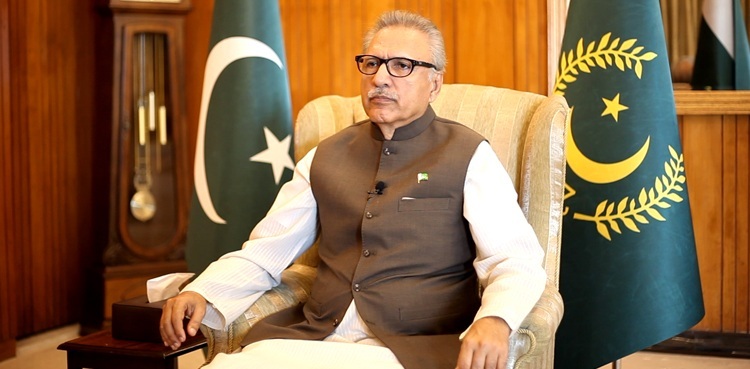 President Approves Pakistan Medical Commission Bill 2020
News Submitted By: Ilm Ki Dunya

24-Sep-2020

Views: 2203
Dr.Arif Alvi signed the PMC (Pakistan Medical Commission) Bill 2020. The bill has been approved as said in the press release by the president's media office and according to the medical tribunal bill 2020; a special judicial tribunal will be formed. The main purpose of approving this bill is to standardize the medical sector so that the uniform policy could be implemented. Furthermore, the authorities will also make sure to enhance the quality of education in the field of medicine.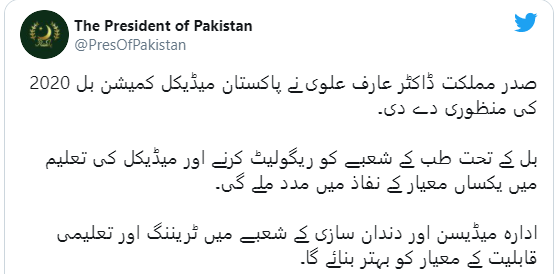 Reservations Over PMC Bill 2020
The commission of the different medical organizations showed their concerns over this passed bill as it will minimize the authority of the private sector medical colleges in several issues such as admittance of students and fixing fees. Furthermore, it has been said that this step will deeply affect the standard of medical education as the government has abolished the Pakistan Medical and Dental Council. The Private Association of Private Medical and Dental institutions also expressed reservations that if they have to pay students for the house job then they have to increase the fees to meet the expenses.
Proclamation of Dr. Faisal Sultan
Dr. Faisal Sultan, the special assistant to the prime minister added that the government is continuously checking the disputes regarding the medical sectors and ensures to bring the reforms for the betterment of this field. Moreover, he further informed that no medical students would be permitted to do the house job without clearing the final exams.