Attention All! National University of Science and Technology, Islamabad is accepting applications for the fall 2023 admissions. The NUST is accepting admission applications for the various MS and PhD programs. NUST is a renowned institution that offers high-quality education and research opportunities to students from across the country and abroad. The university's MS and PhD programs are designed to provide students with advanced knowledge and skills in their respective fields, preparing them to become leaders in their chosen careers. So, if you are looking for an excellent opportunity to advance your academic and professional goals, NUST is the perfect place for you. All interested candidates can apply now through university's official website.
NUST MS Programs
MS Environmental Engineering
MS Structural Engineering
MS Materials and Surface Engineering
MS Nanoscience & Engineering
MS Process Systems Engineering
MS Information Security
MS Biomedical Engineering
MS Biomedical Sciences
MS Mechanical Engineering.
MS Bioinformatics
MS Systems Engineering
MS Aerospace Engineering
MS Disaster Management
MS Transportation Engineering
Executive MBA
MS Human Resource Management
MS Innovation and Entrepreneurship
MS Logistics & Supply Chain Management
MS Career Counselling & Education
MS Clinical Psychology
NUST PhD Programs
Artificial Intelligence
Computational Science and Engineering

Bioinformatics
Materials and Surface Engineering

Chemical Engineering
Nanoscience & Engineering
Design and Manufacturing Engineering

Biomedical Engineering
Biomedical Sciences
Robotics and intelligent Machine Engineering
Mechanical Engineering
Thermal Energy Engineering

Electrical Engineering
Energy Systems Engineering
Economics

Psychology
Peace and Conflict Studies

Computer Science

Civil Engineering

Software Engineering
Information Security

Computer Engineering
Engineering Management
Mechatronics Engineering
Applied Mathematics
Manufacturing Engineering & Management
Mining Engineering
Geotechnical Engineering

Transportation Engineering
Structural Engineering
Aerospace Engineering

Avionics Engineering
Mathematics

Physics
Chemistry
Statistics
Applied Biosciences

Business Administration

Structural Engineering

Environmental Engineering
Environmental Sciences
Remote Sensing & GIS
Water Resources Engineering & Management
Construction Engineering and Management
Urban and Regional Planning
Information Technology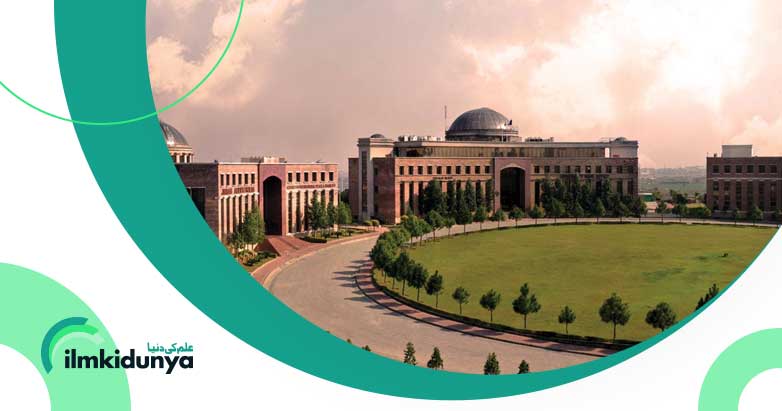 Documents Required for NUST Admissions
Matric or equivalent qualification certificate.
Undergraduate degree along with transcript showing the exact program duration.
Postgraduate degree along with transcripts showing the exact program duration.
Candidate's Computerized National Identity Card CNIC.
NOC from their employer (for employed candidates).
Experience certificate (only for the MBA/EMBA candidates).
Higher Education Aptitude Test (HAT) result card (if applicable)
NUST Master's Programs Eligibility Criteria
Candidates must have a minimum of 16 years of education in a relevant field from an HEC recognized institution, with a minimum CGPA of 2.0 out of 4.0 or 55% marks.
Candidates must have a valid NTS-GAT (General) test conducted on or after May 2021 till May 2023 with a minimum of 50% cumulative score. or
HEC - Higher Education Aptitude Test (HAT) conducted in or after May 2022 till May 2023 with at least 50 accumulative test score.
Those candidates who are still waiting for the results can also apply. These candidates will provide a CGPA and percentage on the online application up until the second semester of their final year. However, before classes begin, these candidates must submit their final results.
Candidates who hold a degree from a foreign university or college are required to submit a HEC-issued certificate of equivalence.
NUST PhD Programs Eligibility Criteria
Candidates must have a minimum of 18 years of education in a relevant field from an accredited institution, with a minimum CGPA of 3.0 out of 4.0 or first division in case of annual system.
Candidates must have a valid NTS-GAT (Subject) test score or equivalent with a minimum of 60% cumulative score.
Candidate's MS/MPhil/Equivalent degree must be verified by HEC.
GRE/GAT score must be valid at the start of semester - joining date of the PhD programs.
International students, Pakistanis holding foreign nationality and Pakistanis living abroad can also apply for the NUST PhD programs.
International students are only eligible for PhD programs at H-12 Campus (Islamabad).
NUST Application Process
First of all candidates have to register themselves for the NUST admission application portal by providing their Email address.
The candidates will be allotted a password to access the NUST application form after providing their valid e-mail addresses.
Candidates can apply for more than one program through their single registration, however, they have to pay admission application fee for each program separately.
Candidates have to upload scanned copies of the requested documents like academic transcripts, CNIC, Photograph etc.
If both the percentage and CGPA are mentioned on candidate's Bachelors or Master's Degree or Transcript, then only the CGPA will be entered.
Candidate, whose final result has not yet been announced, will enter the earned percentage or CGPA of the last semester.
After completing the application form generate the application fee challan.
Candidates can deposit the application fee in any branch of HBL, after taking the print of the challan form. The application fee amount and other details can found on the application fee challan. Before the admission deadline (8th May 2023)
Candidates only have to mention the name of the HBL branch and date of application fee deposit in their online form to successfully submit your admission application.
NUST Fall 2023 Admission Schedule
| | |
| --- | --- |
| Details | Dates |
| NUST is accepting application | Only through online application portal |
| Last date to submit the application | 8th May 2023 |
| Commencement of classes | September 2023 |