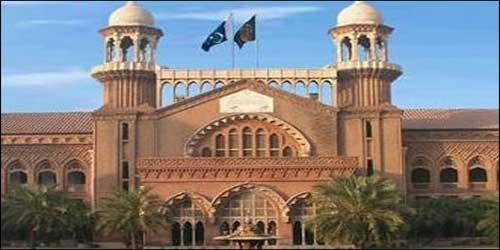 LHC removes age limit for LLB admissions
News Submitted By: Ilm Ki Dunya

16-Dec-2016

Views: 8193
Lahore: Lahore High Court has temporarily removed the age limit of 24 years for getting admission to the 5-year LLB programmes in Punjab.
On Thursday, a full bench of Lahore High Court presided over by Chief Justice Mansoor Ali Shah issued the provisional order on a petition challenging the age limit.
The judges proclaimed that if candidates have already done their BA then they will be considered in the LLB three-year programme.
Read More: LHC allowed under-12 students to sit in 9th class exams
Any one over and above the age of 24 years without holding a Bachelor's degree is conditionally eligible to apply for the 5-year LLB programme.
The court also formed a commission chaired by the Punjab advocate general and including one representative each of Pakistan Bar Council and Punjab Bar Council, commissioner or district coordination officer and district police chief.
Read More: LHC ordered NTS & SED to conduct test for ESE again
The bench ordered the commission to hold its first meeting on December 12th at 11am to verify by carrying out physical investigations whether the affiliated law colleges fully obey the requirements of affiliation according to the law, and verify and prepare a list of tuition centres imparting the legal education without affiliation in the Punjab.
The court instructed the commission to present its report before the next date of hearing on January 17th, 2017.
The judges were told that BZU has not approved the syllabus for the 5-year years LLB programme. The university counsel submitted they are awaiting approval of PBC.
Read More: Removal of Ban: LHC allows coexisting LLB admissions
An official of Pakistan Bar Council said that the syllabus has already been approved in the case of PU. The same syllabus will be followed by all varsities of the province; hence BZU did not need to wait any more.
To start the 5-year LLB programme, law colleges needs fresh affiliations and the procedure is under way. The court ordered the respective universities as well as law colleges to complete the procedure of affiliation for the reason of granting admissions in 5-year programme within 1 month.
Read More: PU's law degree recognition power challenged in LHC
This order will have bearing on large number of law students studying in Punjab. The Lahore High Court office has been ordered to disseminate this interim order through media and place it on its website so that the respective aspirants are apprised of the legal position.