Today I was in PC hotel Karachi to attend 3rd Education and IT Exhibition organized by Fairs.com.pk. I've seen a young girl with professional camera in her hand and capturing the pictures. There are some students from Arena College who are also capturing the pictures there with different cameras. So I thought she is also a student of the same college but her working style told me that she is not just a student. When I've talk to her, she told me that she is a professional photographer and working for her own company "Cherryz Photo", she is the owner of the company. Her name is Rabia Ajaz.

I've checked Rabia's work on Facebook fan page of her company that told me about her talent and professional skills. I've found that she is one of the best motivational personalities for the girls as well as the students who wanted to join the photography profession in future. So students! Here is her interview for you if you want to be a photographer.

Rabia who recently completed her B.Com but she is capturing the beautiful moments of others' lives since last few year. Rabia told that her mother and cousins (who are photographers) are the motivational personalities for her to join the profession. Rabia believes that female photographers with complete professional skills are much more suitable for the families to hire them for the wedding ceremony shoots. She further added that families, especially the brides are very much comfortable to pose in front of her as compare to pose for a male photographer.

When Rabia decided to join this profession, in the start people hesitate to give her the work so she started doing as free. Rabia visited different exhibitions and events in different places and captured the images of people to tell them about her work and professional skills. During this she captured different concerts also as Ali Zafar's Jhoom album and several time Sharif Show free of cost.

After the hard working, nearly after 6 months first time she was hired and got pay for her work. Dear students, you've checked that in start she also faced lot of problems as people not willing to hire her and she is also hesitant to work but with the passage of time when she is working as free, her professional skills developed a lot and now people love to hire her for the events and ceremonies.
"Success is the name of clients' satisfaction, if my clients are satisfy with my work then I am successful", said Rabia. She further added that if any student wants to be a photographer, he/she should start capturing pictures whenever there is function/event within their family and friends. She advised that if female students wanted to join this field they should start capturing pictures and during their studies should capture lots of events to remove their hesitant and develop professional skills.
Rabia is very much optimist about the scope of this profession in future. She told that girls should join this profession as families love to hire female photographers. Brides are very much comfortable to pose in front of a female photographer, so there is great scope for the female photographers in Pakistan.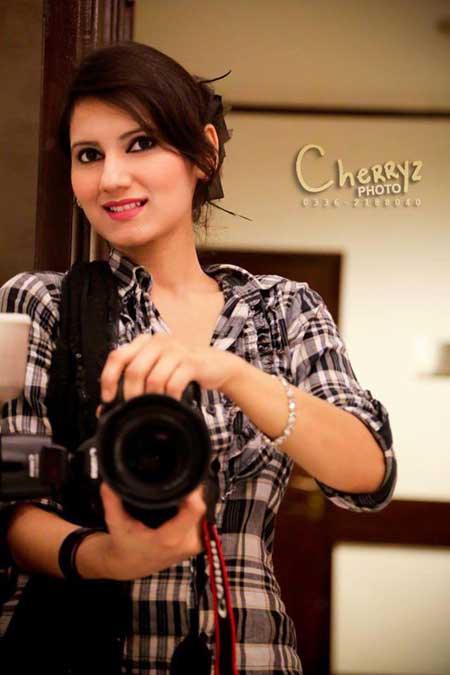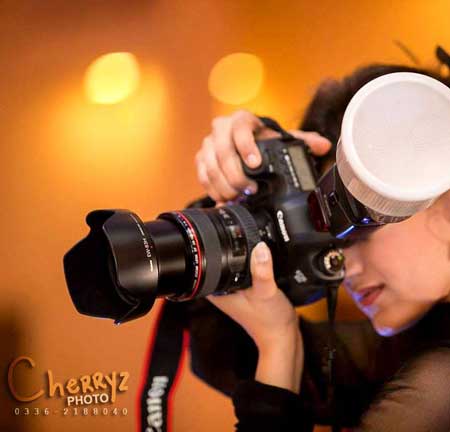 University Of Management And Technology Umt Lahore
249 Articles
171 Articles
79 Articles
Punjab University PU Lahore
57 Articles
Punjab University College Of Information Technology Lahore
56 Articles
Allama Iqbal Open University Aiou Islamabad
55 Articles