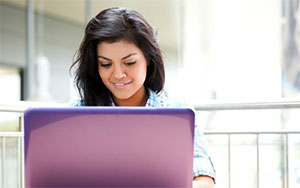 Let's be honest, being a student is not easy. Classes, homework, studying, all squeezed uncomfortably between trying to figure out when to make time for your family and friends and the infamous laundry day! The last thing you really have time for is spending extra-time on keeping your small room organized, neat, and clean in case a friend stops over. Here are a few tricks that'll help you control the chaos, and make your small space as comfortable, efficient, and study-friendly as possible..all while staying within your tight budget.
Lighter is better
Have you ever tried studying in the dark, or perhaps a better question is how long did you manage to stay awake while you were studying in that dark corner of the library? Not only is it harder to concentrate in a darker room, but it also forces your eyes to overcompensate, focus harder, and can lead to poor vision as well as headaches. While many prefer the luxurious deep reds and blues, next time you decide on a wall color or furniture tone, try to stick to the lighter tones of off-white colors and oak stains and save your favorite dark colors for the area rug where they'll also help you make your clean new look last longer.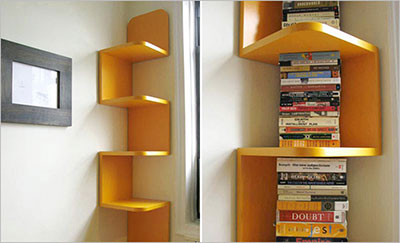 Create space inside your space
Are you the type that needs to study at a desk, or in a space that is anything but your bedroom? It's hard, especially when the library never seems to stay open late enough on the weekends. Next time you see that old book shelf or curtain on the curb after move-out day, don't be shy and take it home. Maybe it needs a creative overhaul or a simple cable to hang, but hey it was free, either way try to avoid sticking it against a wall and instead make your new addition a "wall" adding some space to your space. When all you need is a corner or visual divider, anything will do, and it can completely change your room into a new friendly space and not just an extended bedroom.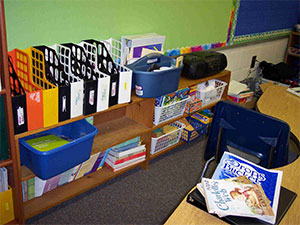 When folders are more than just folders
You've probably had your fill of folders, from classes, projects, and reports, but when it comes to furniture, folders are your friends. Whether chairs, tables, desks, even beds, companies have been making folding furnishments for decades for a reason, and that reason is you. Don't shy away from that folding bed or table next time you see it, impress your friends with your savvy , screw it to the wall, and voila!
Clutterday
Pick a day, anyday, maybe while that load of laundry is in the washer, and organize! Now that you have all this new space keep it clean, and in order, not just for you and your friends, but for your mom too, because naturally she'll be really impressed next time she comes to visit.
More Articles From
Ryan M Bertoldi
University Of Management And Technology Umt Lahore
249 Articles
171 Articles
79 Articles
Punjab University PU Lahore
57 Articles
Punjab University College Of Information Technology Lahore
56 Articles
Allama Iqbal Open University (Aiou) Islamabad
55 Articles