Student Life is golden Life" is true through my childhood days. Life was too simple then with less desires & tastes. In today's generation, Video games, Interactive online learning programmes, holidays, trips, parties, clubs, functions take over a kid's life.
Basically, a student life is all about learning and to conduct experience. They start take part in events, contests and other enlightening competitions. A student life is not only about these things but also about regularity and discipline. They have to improve more knowledge and learn new stuff, in its place of wasting time and chatting. Time once gone is gone. It never waits for anybody. A child can be old but a man cannot be a child for a second time. And that is why we should make best use of student life. Certainly, it is the time of one's life!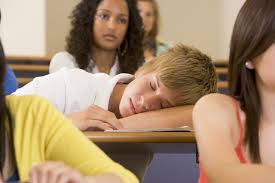 When it moves toward to education today's teachers at school are friends. We used to admiration teachers & be frightened of them. Missing a day at school needed numerous formalities to be accomplished that started at home & then end up with a Leave Letter. Today a child would want to bunk school for no reason. It could be as simple as a cold that can stop a kid from going to school. All because the kid doesn't know grandfather's Wicker stick that would straighten up quite a few things in earlier days. Granddad's footsteps would softer the noise at home whereas now the automobile sound won't matter the kids that only leads them to ask if we bought their favorite toy.
And then one fine day you hold your kids hand and explain the same things as information & past practices are passed on to the child who is yet to face so much more.
At last taken into account every person is still a learner as learning is a enlightened thing that can never stop any day from the day we are born till we die each experience that we come across, each imaginary that we look forward to achieve has no limits.

University Of Management And Technology Umt Lahore
249 Articles
171 Articles
79 Articles
Punjab University PU Lahore
57 Articles
Punjab University College Of Information Technology Lahore
56 Articles
Allama Iqbal Open University Aiou Islamabad
55 Articles