In a recent interview with Nawa-e-waqt newspaper, the education minister of Punjab Mr. Murad Raas said that evolutional initiatives and steps are taken in the field of education that has not been initiated for over 75 years. He further expressed that the previous government had not focused on education as they were only interested in collecting cash or money-making initiatives.
Mr. Murad Raas expressed his view that the due to the blunders of the previous government, future generations have lost various opportunities for getting a quality education. He further elaborated that immediate or emergency education initiatives are being undertaken with minimum budget and maximum service value. Following are some of the steps taken by education minister of Punjab Mr. Murad Raas which are helpful in the development of Pakistan:
Eradication Of Corruption In Education Department
The Punjab education minister further state that the Education department has been rid of underlying corruption and true merit is prioritized in the department as all systems has been shifted to online to reduce corruption.
Getting Children Back To School
Mr. Murad Raas expressed that children are coming back to government schools due to his initiatives of providing free books and services. Special attention is being provided to get children back to schools for which formation of different community societies includes ulema, parents, teacher and recognized civilian society people are established to resolve education issues faced by students.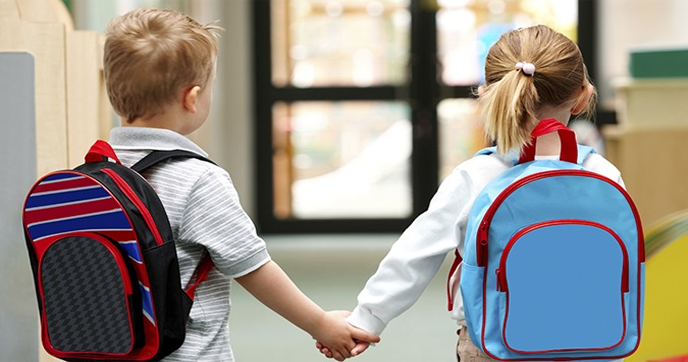 The Punjab education minister expressed that regular parent and teacher meeting sessions including school counselor, doctors and imam masjid have been established to get millions of children back to school. Mr. Muraad expressed gratitude towards Allah for this amazing achievement and the initiation of societies and council project initiative has brought unbound success and many children are returning to school.
Trangender Education Schools In Pakistan
The Punjab education minister stated that for the first time in Pakistan's history, "transgender peoples first school" is being launched which will provide them basic education facility, free books, uniform and transport. The Punjab education department project is gaining praise in the international level and it has been decided that special trans school will be launched in major cities where transgender people will get best free education.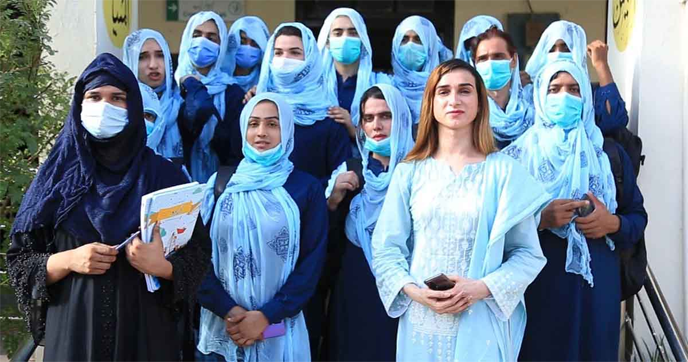 Initially the special transgender schools will be launched in Lahore, Rawalpindi and afterwards expanded towards other cities where transgender children will be provided free education and all necessary facilities.
Educational Merit Top Priority
The Punjab education minister expressed that before the class 5th and 8th class examination were full fraud, as children passed by cheating without attempting exams and now a new system has been initiated that is increasing the skills and capability of students.
The Punjab education department is launching revolutionary steps to remove corruption, bribery, extortion and to make merit top priority by carrying out the education initiatives. Everything is being taken online in the field of education department through active online system.
New Online System For Transparency
Murad Raas further stated that now the transfer posting system for CR system are taken online as teacher will no longer have to rub to bribe their way or ask for pledge for their transfer or CR.
The education minister informed that if someone does not take action within 7 days regarding teacher transfer therefore online system will inform them and the file will go to other officer and if some one does not follow merit , he will be dealt with strict action. The education minister expressed that within one week holiday, promotion or other issues of teachers will be resolved and they don't have to bribe any officer or person.
Special Attention Towards Private School Monitoring
The education minister further stated that a new private school special authority is being initiated that have not been done before in 75 years as they had not been undertaken or completed on time. The new authority will handle problems of parents of private schools and address and resolve their issues.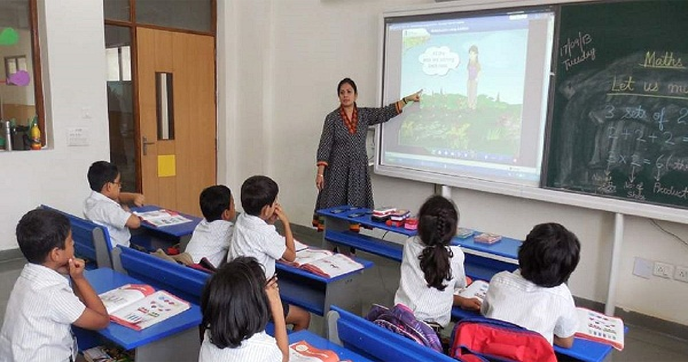 Mr. Murad Raas stated that all Private schools to be brought under the guidelines of government and provinces constitution and rule of law will be upheld. Private schools that are taking extra fees from students will not be allowed and strict action will be taken against them.
The minister expressed that as minister whatever I am doing it is for Pakistan progress and I am not taking any kind of pressure as Punjab education commission and all kinds of bogus admissions have been put to an end. The minister further stated that government school's students "B form" are being made so that true statistics can be brough forward and false admission seats can be notified or brought under the governments radar so that immediate action can be undertaken.
Removal of Punjab's Teachers Non-Essential Duties
Mr. Murad Raas expressed that Punjab province teacher's non essential or non necessary duties have been removed and no teacher is assigned for any non compulsory duty assignment but it cannot be denied that Punjab teacher total strength are more than 3.50 lac and their strength can be used for national benefits. The education minister said that Punjab school's education department requires 290 billion dollars investment to fix all issues but we have fixed lot of education department issues in just 5 billion rupees.
Education Department School Upgradation
Mr. Murad Raas stated that almost 7000 schools have been upgraded which is a great accomplishment in itself. He could not initiate the launch of any new school but were focused on schools upgradation which is being carried forward. He said that until now school upgradation project has provided 2000 cameras,1000 science rooms and 400 computer labs. He further told that he saved billions dollars of investment as the education department completed the projects in less budget.
Insaaf Afternoon Skill Program
The education minister further elaborated that no commission is being taken in any process and everything is being carried out on merit basis. He further said that "Insaaf afternoon program" had great success in the education department field as skilled school afternoon classes initiation brought many students back to school and enjoy quality education.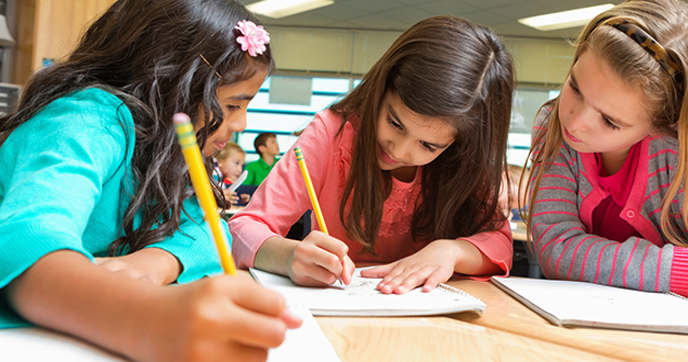 Single National Curriculum
The education minister expressed that the government has implemented single English curriculum that is an example for itself as all students will study one curriculum or syllabus which is the great achievement. All education matters are being carried out in pleasant way as corruption has been removed from education department and progress is seen as unwanted expenses have been removed.
University Of Management And Technology Umt Lahore
249 Articles
171 Articles
79 Articles
Punjab University PU Lahore
57 Articles
Punjab University College Of Information Technology Lahore
56 Articles
Allama Iqbal Open University Aiou Islamabad
55 Articles