Pakistan emerged after a series of struggles and significant contributions led by the people of the time. Allama Muhammad Iqbal, the greatest politician and poet of all time, had a vision of a separate homeland for Muslims. He was one of the most prominent figures who significantly contributed to the development of the Two Nation Theory.
Allama Iqbal does not require any introduction, as he is the national hero who gave idea of Pakistan. He was born on November 9, 1877, and received his early education in Sialkot. He further pursued his education at Government College University in 1895. For his bachelor's degree, he opted for literature, philosophy, and Arabic. Allama Iqbal went abroad to pursue higher education at the University of Cambridge in 1906. He later joined politics in 1908 and became a member of the Muslim League. He was a well-known leader who encouraged Muslims to stand up for their rights, and he was the leader who used to stand firm for Muslims at round table conferences.

On December 29, 1930, at the historical Presidential address, Allama Iqbal demanded a separate nation for the Muslims of the subcontinent. Iqbal raised his voice, saying that Muslims cannot stay under the rule of a secularized political environment. His views and demands were strongly rejected by Hindus and British. However, he stayed firm with his demands and kept struggling.
Apart from being a commendable politician, Allama Iqbal is a famous poet of all times. He has touched a million hearts through his poetry. He was considered as the pioneer of Urdu poetry. His words made an impact and played a key role in the awakening of people, even today, to motivate and encourage especially youth. His poetry is read and mentioned throughout the world to this day. Iqbal used to convey his thoughts through his words and motivate people to stand up for their rights and demand a separate and free nation.
Iqbal continued to believe that the reformation he sought could only be brought about by strengthening the youth's mindset and stirring up the spirit of "Khudi", which he emphasised in his poetry. He inspired a number of people with his words. Among his best poetries are Shikwa and Jawab-e-Shikwa. He expressed religious, political, philosophical, and mystic thoughts in his poetry. While addressing youth, Iqbal always used "Shaheen" in his poetry. He emphasized on following Holy Quran to seek guidance and the right path.
To remember one of the greatest leaders of all time, the 9th of November is celebrated as "Iqbal Day" throughout the country. He is considered a role model for Muslims, having spent his whole life working for the betterment of Muslims of the subcontinent. Iqbal Day is celebrated to remind us of all the contributions that have been made by Allama Iqbal. Institutes throughout the country arrange seminars to honour him and pay him respect.
On account of Iqbal Day, we as a nation would like to thank and honour our leader for his greatest contributions to the Two Nation Theory for this country. We look up to him for his ideology and thought-provoking poetry.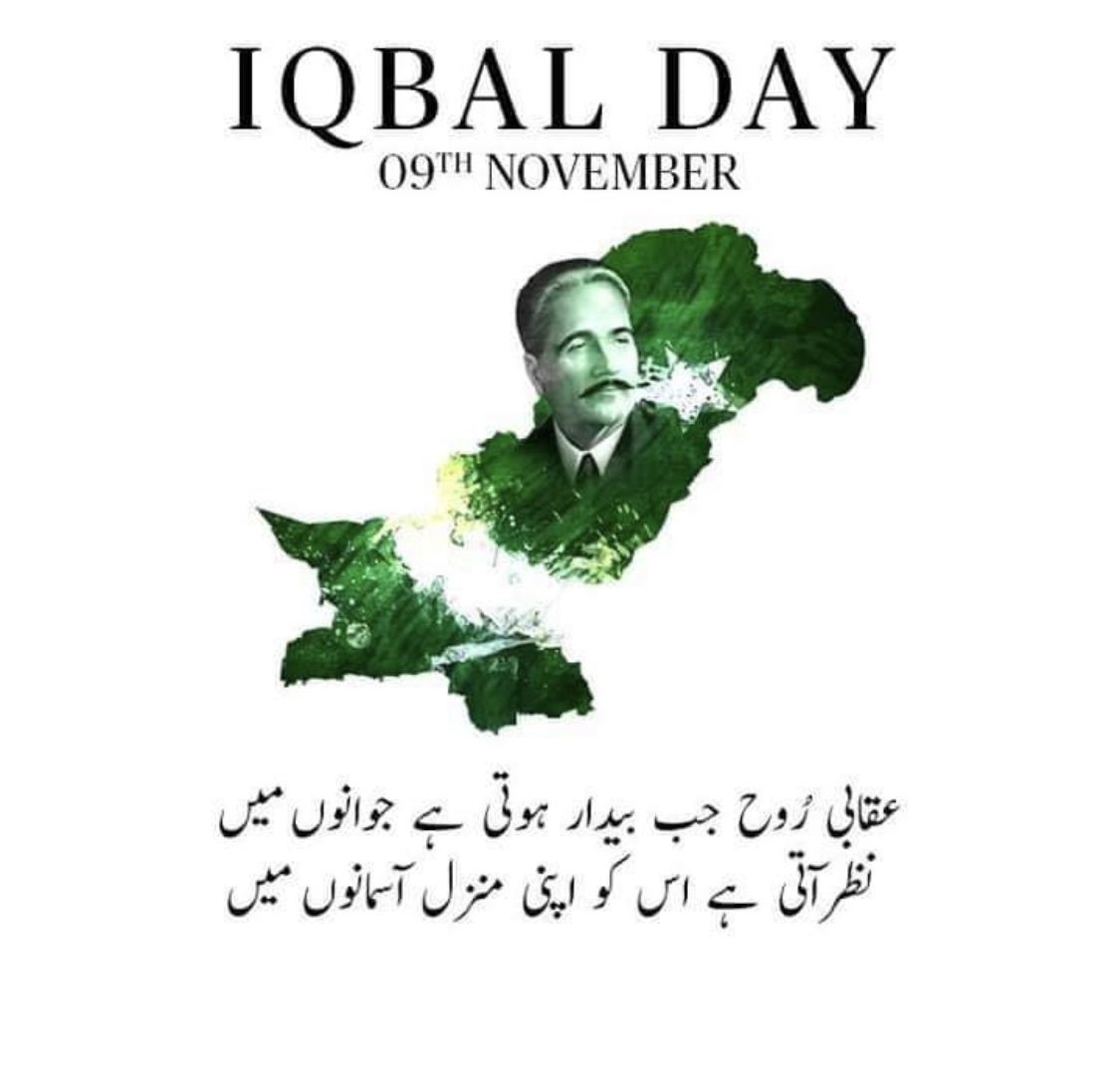 University Of Management And Technology Umt Lahore
249 Articles
171 Articles
79 Articles
Punjab University PU Lahore
57 Articles
Punjab University College Of Information Technology Lahore
56 Articles
Allama Iqbal Open University Aiou Islamabad
55 Articles