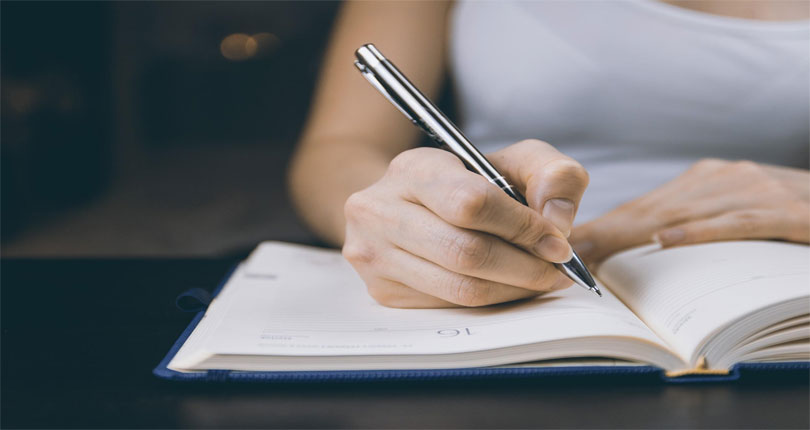 It's kind of scary to imagine a situation when you have a night to write an essay. Sleep deprivation is no joke, and what kind of schedule do you have so you leave an assignment until it's almost too late?
Yes, we said "almost" because you have a chance to finish your essay before dawn. Or at least before you go out in the morning. There are essential 8 steps you have to complete meticulously. So, get all your commitment and motivation together, and let's get to work.
And remember, if you think the assignment is too difficult or there's no way you can write it overnight, professional writing services will cover you. Just look up "pay someone to write my essay fast" online, and you will surely find a trustworthy helper.
Step #1: Plan the Process
To get rid of panic, try to relax and evaluate the volume of the work. Then, plan your night, including brakes. These are crucial for your success, as you have to give your brain a possibility to rewind and rest. Base your plan on:
Chunks of work. If it's easier for you to work knowing you'll have a break after you finish a certain part, do it. Set small goals, like finishing research or outline, and have a coffee or snack afterwards.
Time. If it's easier for you to know when exactly your breaks are, set alarms accordingly. For example, spend half an hour on research, then have a 10-minute break, and so on.
Step #2: Research and Brainstorm
You're lucky if you have materials for research ready. In case you don't have a clue about what to write, get your Internet connection ready. Here are some source types that will provide you with the needed info:
Field-specific journals with peer-reviewed articles;

Online libraries with detailed information on the books;

News websites with the latest articles in your field;

Your notes and textbooks.
Step #3: Outline the Future Essay
An outline gives you a sneak peek on the final result. It's the carcass you'll only have to fill with the results of your research. Here's the basic outline structure to keep in mind:
Introduction;

Main body;

Conclusion.
Add as many sub-points as you see fit, regulating yourself with the prompts your school should've given you.
Step #4: Create a Thesis Statement
A thesis statement is the essence of your essay. It has to be:
1-2 sentences long;

Concise;

With no abstract ideas or vague words;

Kept stable throughout the paper.
Make it strong and full of sense, but don't overload it with terms and ideas. The goal is an informational yet easy-to-understand sentence.
Step #5: Write the Main Body
The main body of your essay includes:
A story (for a narrative or descriptive essays);

Arguments and evidence (for persuasive essays);

Statistics (for expository and analytical essays);

Analysis;

Expanded explanation, etc.
It's a space for you to prove your point of view professionally. The main body consists of several logically separated paragraphs with smart transitions.
Step #6: Frame Your Writing with Introduction and Conclusion
According to the final version of the main body, craft the introductory and closing parts.
The introduction should include:
Eye-catcher;

Background info;

Thesis statement;

Means of support description.
The conclusion should include:
Restated and expanded thesis;

Key points you've proven or talked about;

An optional call to action.
Both parts have to be powerful, the first one to catch the readers' attention, the second one to make your final point.
Step #7: Format Reference List and Bibliography
As our goal here is to save time, it's a great opportunity to use the automatic bibliography generator in Microsoft Word. It will ensure your lists are formatted properly. It supports APA, MLA, Chicago, and other main formats.
For the generator to work, format citations properly while writing the paper.
Step #8: Proofread the Paper
Never underestimate this part and take your time to edit the paper. Here are some tips on making the process faster:
Use online services to check the paper for plagiarism, grammar, spelling, and punctuation mistakes;

Read the paper out loud or to someone (check who of your buddies doesn't sleep at night);

Let it sit for some time before the final read. It's a good time for a break.
A thorough check will decrease or eliminate the possibility of point-deducting mistakes.
You Can Hand Any Assignment in on Time
As you can see, it's possible to finish an essay overnight. But what if it's a large research paper? Finishing that one in several hours isn't possible if you start from scratch. So, when planning the next week or month, make sure you find some time to do a small part every day. And if you find yourself panicking over deadlines, remember you have plenty of help online.
University Of Management And Technology Umt Lahore
249 Articles
171 Articles
79 Articles
Punjab University PU Lahore
57 Articles
Punjab University College Of Information Technology Lahore
56 Articles
Allama Iqbal Open University Aiou Islamabad
55 Articles