Architectures are responsible to make the design structures for human use, and also many other duties related to it. The candidates after the completion of the degree in architecture are only able to pursue this domain as they must have the technical knowledge and creative skills necessary for the completion of the work. So if you are interested to pursue this profession so you must go for it and check the announced Civil and Architecture Jobs in Pakistan. There are also various Constructions Jobs in Pakistan for which qualified and talented candidates can apply. The construction industry focuses on the creation and maintenance of residential and industrial buildings. They also work on maintaining structures such as roads, and utility systems. Many people think that the construction industry relates only to new construction, but the candidates have to work on other projects such as remodels, and maintenance of existing buildings and structures.
Posted On 26 Jan
Last Date 10 Feb
Job Name
Study Level
Vacancies
Bachelors

1 Posts

Bachelors

1 Posts

Others

1 Posts

Diploma & Certificates

1 Posts
Posted On 02 Jan
Last Date 17 Jan
Job Name
Study Level
Vacancies
Diploma & Certificates

4 Posts

Diploma & Certificates

50 Posts

Diploma & Certificates

19 Posts

Matric

170 Posts
Posted On 01 Jan
Last Date 07 Jan
Job Name
Study Level
Vacancies
-

114 Posts

-

13 Posts

-

63 Posts

-

70 Posts

-

5 Posts

-

14 Posts

-

42 Posts

-

4 Posts

-

2 Posts

-

2 Posts

-

30 Posts

-

16 Posts

-

19 Posts

Bachelors

2 Posts

Bachelors

3 Posts

Bachelors

5 Posts

Bachelors

2 Posts

Bachelors

30 Posts

Diploma & Certificates

4 Posts

Diploma & Certificates

10 Posts

Diploma & Certificates

7 Posts

Diploma & Certificates

10 Posts
Civil and Architecture Jobs in Pakistan
The candidates that are looking for Architecture Jobs in Pakistan are informed that there is nothing to worry about. In case you intend to apply for the latest job opportunities then we have got you covered. There are various job vacancies announced in the fields of construction, civil, and architecture, and the candidates can choose them according to their skills and interests. So check the available job positions and get the suitable job for you.
Career Opportunities
A career in the construction/civil and architecture industry is rewarding for candidates that are hardworking and work efficiently to meet the deadline. They have to work hard to repair and maintain the structures of the old buildings and new buildings. Ilmkidunya.com offers career opportunities to the candidates available in the public and private sector so that the candidates can apply for the available job vacancies without any delay.
Construction/Civil/Arch Jobs:
Construction/Civil/Arch Career Services is start on a daily basis to conclude that you can make a difference in the world, in fact, change the person's life path. Construction/Civil/Arch Jobs is a unique opportunity to help, on behalf of around the world. From improving trade opportunities for human rights monitoring, to provide management oversight, you can use your skills, a career civil servant to directly influence the foreign policy or maintain business practices and processes associated with the support of the U.S. diplomatic efforts. The group of ilmkidunya also deals with jobs segment to give you an opportunity to find top daily newspaper employments.
Our staff examines most recent employments on daily papers and includes in occupations section regularly, you can also find one week old schedule jobs of more important daily papers here. You can also share these jobs with your class fellows and friends using social media sites. We have service of jobs alerts for you which demonstrate supportive for you. Essentially you simply need to leave your email address and our group will furnish you alot of material in regards to employments. The aspiration of this site is to distribute daily papers occupations in one place for all job seekers. Here you can uncover all private and government based employments which distributed day by day Pakistan Newspaper Jobs. We trust this page help you to disclose a suitable job that match your aptitudes.
Scope of civil engineering in Pakistan:
Multiple civil engineering jobs are available in the market for allowing people to relish a successful future. These job options are also responsible for offering attractive salary packages to the people. The aspirants can apply for construction jobs in Pakistan 2022 quite conveniently through online procedures. The candidates need to upload all the requisite documents online on the official website for applying online. The increased job options show that the scope of this field is quite high. Some career options and job positions in this field are given below:
The scope of this engineering field is quite high and several job opportunities are offered in this way. Its scope lies in developing, designing, and calculating.
Moreover, it also includes the execution and management of the construction of buildings, roads, and physical structures.
The construction industry is developing with time. Thus, job opportunities are increasing with the advancement of this industry.
The demand for engineers is growing due to the progress of the construction industry.
A lot of outstanding job positions are announced each year for the construction of government projects. People can easily apply for these jobs by visiting the official websites of the government sector.
The need for technical staff in construction jobs is rapidly growing with time.
FAQs
Architecture job specifications:
People can find a lot of construction jobs in the newspaper daily. Moreover, different construction companies also post job opportunities on their official website. The candidates can easily apply via the online form submission process. Multiple job opportunities are also offered for architecture every year. Each job task can be assessed by using the description of the job. The specifications of architecture jobs are given below:
The job tasks of an architect are of great responsibility. These tasks include planning and implementation of building designs. It also includes the estimation and calculation of the area required for constructing the building.
They are accountable for compiling feasibility reports and creating project proposals. They also determine the environmental impact and timelines.
The construction projects are processed through the implementation of advanced techniques.
For getting the desired job in this field, the candidate must possess a bachelor's degree in the field of Architecture. Any candidate with field experience of almost 1 to 2 years is highly preferred.
Moreover, more job opportunities are offered to the candidates if they have any internship or training experience in the relevant field.
The jobs offered in this field include architectural technologist, building surveyor, production designer, etc.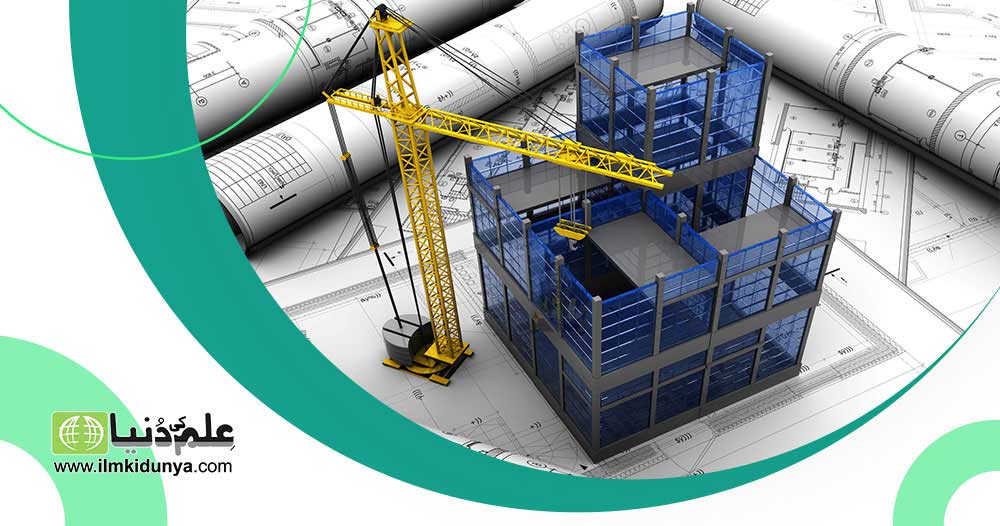 Jobs responsibilities of a civil engineer:
People can take advantage of civil engineering jobs in Pakistan 2022 by submitting applications through online resources. A civil engineer needs to be aware of his job tasks for their accomplishment in a better way. Following are the job duties of a civil engineer:
A civil engineer works for improving and protecting the environment in which we are living. He plans and designs the construction of building structures.
He is responsible for conducting on-site investigations. Additionally, he is also accountable for analyzing data.
Moreover, the maintenance of building structures is also performed in this job area.
The tasks of this field area are associated with the management and development of construction projects.
He also evaluates potential risks, materials, and costs.
Learning possibilities in the architecture field:
In the field of architecture, there is a broad range of learning possibilities for the candidates. In this field, the candidates are trained quite effectively. Thus, they can be made able to deal with all the future problems perfectly. Let's discuss the learning possibilities available in this field:
The main focus of this field is on the creativity of designs. The candidates are capable of making innovative designs after the completion of this degree program.
You can learn a hands-on approach for dealing with important tasks quite effectively. The practical implementation of theoretical concepts is the main objective of this field.
Another learning outcome of this field area is that you can transform paperwork into real buildings by following various astonishing tactics.
Skills assessment for construction job offers:
People can relish construction jobs in Pakistan for taking advantage of future opportunities. To get the desired job in this field, the candidates must attain the required skills. The interviewer assesses the different skills of the candidate to evaluate whether he is eligible for the job or not. These skills are quite useful for judging the capability of the candidate. Here are some skills assessed by an interviewer for offering jobs to the candidates:
Strong math skills:
In construction jobs, math skills matter a lot for improving the performance of the candidate. This skill plays a significant role in calculating building materials. Moreover, it also helps you to keep track of measurements. You can determine the necessary adjustments with the help of this skill. Any calculation error can cause a lot of problems for the candidates while constructing their desired building.
Sound engineering knowledge:
Engineering knowledge is also imperative for increasing the efficiency of the tasks. The candidates must have a sound knowledge of engineering concepts for implementing them practically. They should be familiar with all the engineering materials and tools for improving the efficiency of construction services.
Communication skills:
Efficient communication skills are considered the main attribute assessed in each kind of job. This most crucial skill allows the team members to collaborate appropriately. The workers can solve their queries by discussing them with the whole team. Both verbal and non-verbal communication skills of the candidates need to be perfect for this purpose.
Technological skills:
The candidates must have a thorough understanding of technical tools. Advanced technological innovations allow companies to be competitive in the market. The companies are giving importance to virtual reality, building information modeling, etc. The candidates must possess knowledge of using these technologies. Technical skills are required for each job post because of the advancement of technology. All the construction drawings are made on different advanced software. That is why the candidates need to understand the functionality of such software.
Critical thinking:
The candidates must be able to think about each assigned topic quite efficiently. He must be capable of generating new and innovative construction ideas. Critical thinking has a great impact on the performance of the candidate. The candidate can perform all the construction tasks remarkably if they can present new ideas.