The University of Health Sciences (UHS) has officially announced the release of the MDCAT Admit Card 2023. Alongside this exciting development, UHS has also disclosed the highly anticipated test date.
Prospective medical and dental students across Pakistan have been eagerly awaiting this announcement, as the MDCAT serves as a crucial stepping stone for their academic careers.
The UHS MDCAT Admit Cards 2023 have been made available to candidates starting today, September 01, 2023. Applicants are advised to promptly download and print them admit cards to ensure a hassle-free entry to the examination center.
To obtain them admit cards, candidates can visit the official UHS website (www.uhs.edu.pk) and follow the provided instructions. They will need to input their registration number and other essential information to access and download them admit UHS MDCAT Roll No Slip 2023.
UHS MDCAT Test 2023 Date
UHS has also unveiled the official test date for the MDCAT Test 2023. The highly competitive entrance examination is scheduled to take place on Sunday, September 10, 2023. Aspiring medical and dental students will need to be well-prepared to showcase their knowledge and skills on this significant assessment.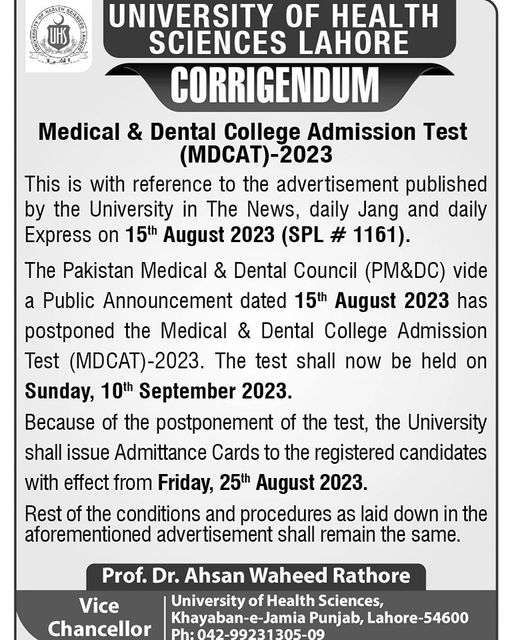 How to Download MDCAT Admit Card 2023 Online
To download your UHS MDCAT Roll No Slip 2023, you can follow these steps:
Step 1: Go to the official website (www.uhs.edu.pk) of the University of Health Sciences (UHS) Pakistan.

Step 2: Look for a section or tab on the website specifically dedicated to the MDCAT examination. This section is usually labeled as "MDCAT" or "Admissions."

Step 3: You may need to log in if you already have an account on the website. If you don't have an account, you might need to register by providing your details, including your name, CNIC/B-Form number, email address, and a password.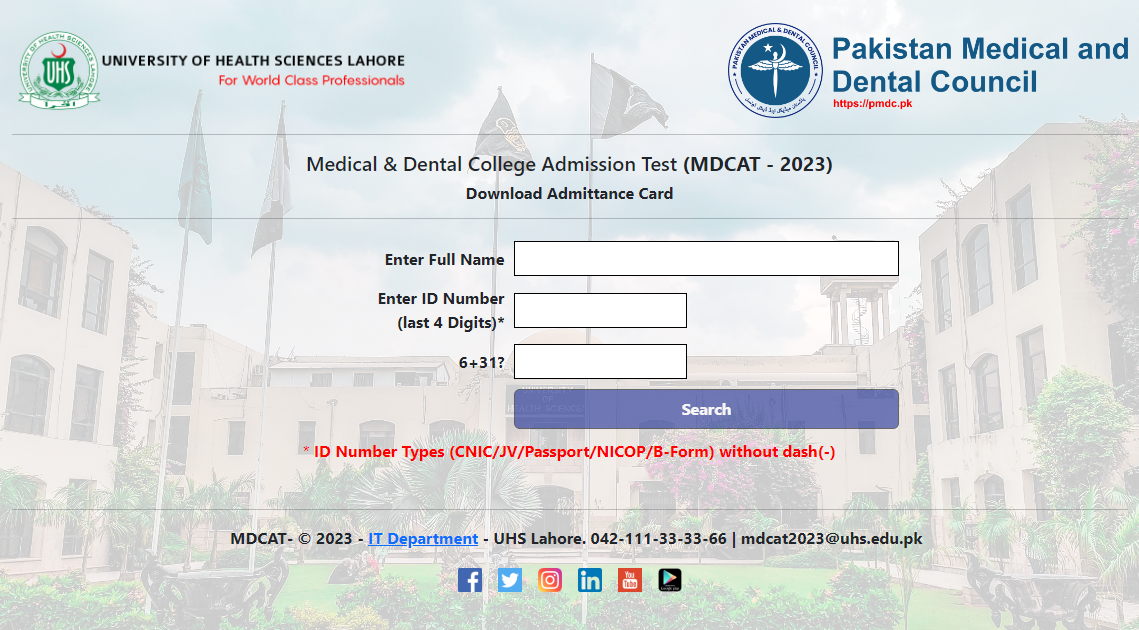 Step 4: Once you're logged in or registered, navigate to the section that allows you to download your UHS MDCAT Admit Card 2023. This might be labeled as "Admit Card" or something similar.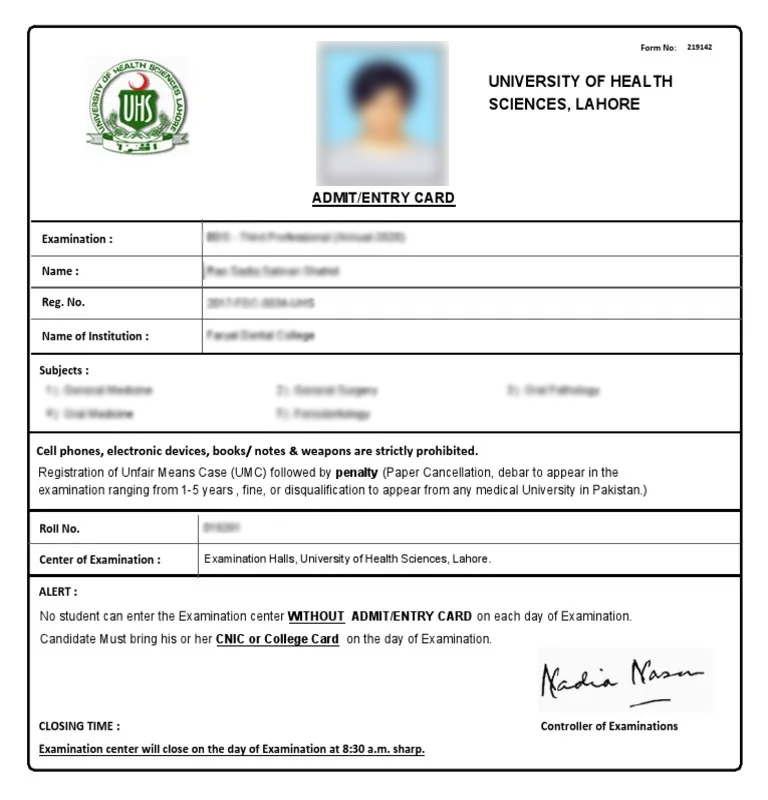 Step 5: After providing the necessary information and verifying your identity, you should be able to download your UHS MDCAT Admit Card 2023 as a PDF file.