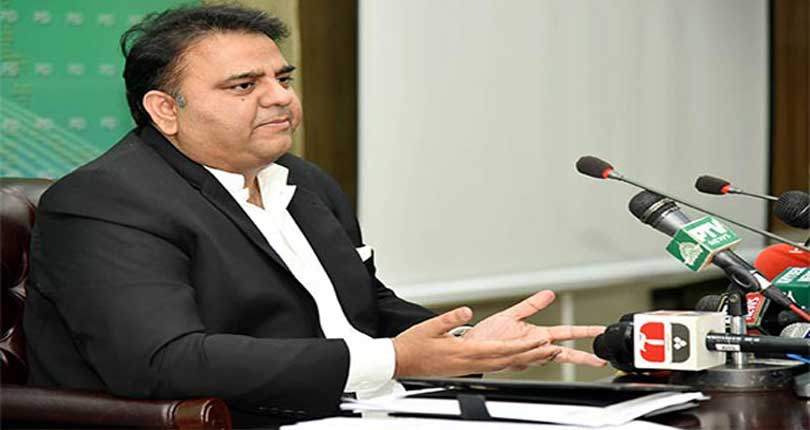 The Collobarative Study of HEC and RSF to Discuss Corona Virus Impact on Industrial Sector
News Submitted By: Ilm Ki Dunya

13-May-2020

Views: 2346
Every sector is struggling to cope up with the devastating effects caused by the coronavirus. Currently, there are a wide range of problems gave been created and all the activities have been shut down. Whether its education or industries, no sector is able to carry out their routine schedule. Its effects are not limited to the ongoing scenario but its aftermath will be more severe. To handle this type of situation proper research is required that assists the government to manage the after-effects of this havoc. Recently the federal minister of science and technology, Ch. Fawad Hussain has announced that Pakistan Science Foundation and Higher Commission of Pakistan are going to launch the collaborative study. The basic purpose of the study is to address some concerns associated with the industrial sector.
Major Concerns to be Addressed
The industrial sector of Pakistan is badly affected by the outbreak of coronavirus. The need of the hour is to devise an effective action plan that can be proved helpful to handle the main consequences that have to face afterward. Some of the major concerns that will be discussed in this study are
How coronavirus will affect our industry?

Which industries will be demolished after the coronavirus pandemic?

When the outbreak will be over which industries will be developed?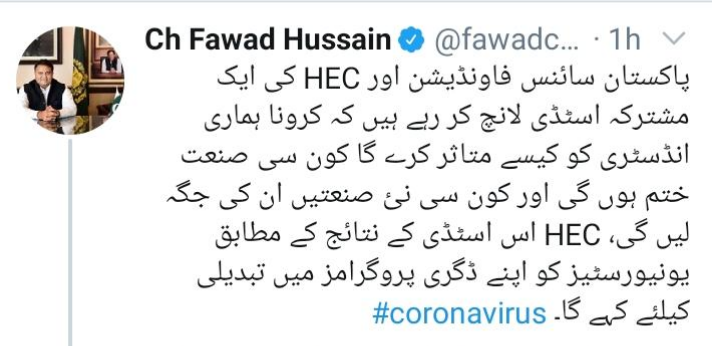 Changes in the Degree Programs
The research will be made by considering certain aspects such as the impacts on the industrial sector. It furthermore also focuses on the possible factors that will be involved in the rise of the industries once this pandemic will over. After this study, the Higher Education Commission of Pakistan will then said the universities to change their degree programs according to the result obtained from the study respectively. The study with be started soon by the respective departments.