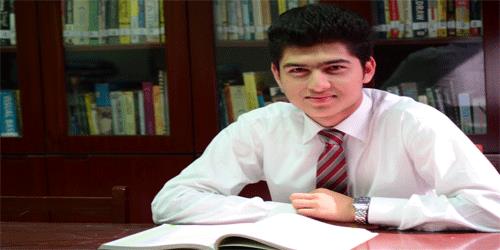 Students passing O/A LEVEL not happy with IBC equivalence formula
News Submitted By: Ilm Ki Dunya

07-Apr-2016

Views: 1033
Islamabad: Students who have completed 'O' and 'A' level education have criticized the "equivalence and conversion formula for foreign grades or marks into Pak equivalent marks" method by the Inter Board Committee (IBC) and also demanding the concerned authorities to review this method.
Large number of students on Wednesday approached the scribe and recorded their complaints. They said that almost 30 % of A-level qualifying aspirants are suffering because of the IBC equivalence and conversion formula. They moreover said that as per this formula, A-level students' actual marks are deducted in accordance with the Pakistani equivalent marks by: 10 percent on given marks in case of external examination system and 20 percent in case of internal examination system.
Calling this formula unfair and unjust, the aspirants and also their parents protested that O/A level system of education is known as the best systems of education throughout the world. The students under this system have to solve the most difficult questions set according to the world best standards. Their papers are checked with the same international standards by the Cambridge as well as by the professors of other international universities.
However, when they apply for admission in the professional colleges, medical, engineering or any other professional institute of their country their marks are slashed among 10 percent to 30 percent under the similar equivalence formula set by IBC.
They have declared this deduction unjust as well as without any reason according to this formula 98% marks of a student in the O, A-level exams are reduced 85 percent making his or her chances of admission drab.
Likewise, for the entry test they are asked to either appear in the exam set as per the earlier FSc course or the new FSc course however no question paper is set according to A-level pattern. While, questioning the wisdom of the decision, they asked why these aspirants are not permitted to appear in the question paper set as per the A-level pattern.
When the aspirants of the local colleges and institutes are preparing for entry test looking for the admissions in professional colleges and institutes, the future of A-level students still hangs in balance. These aspirants have demanded the government to first take the decision keeping in view the A-level students' grievances then hold entry tests and started admissions procedure in professional institutes.
They demanded that for A-level student's entry test must be conducted at their convenience. An official of the Board when contacted said that the formula was planned in discussion along with the principals as well as the teachers of the institutes which are providing O-level or A-level systems and it is based on the ground realities as well as present education standards.